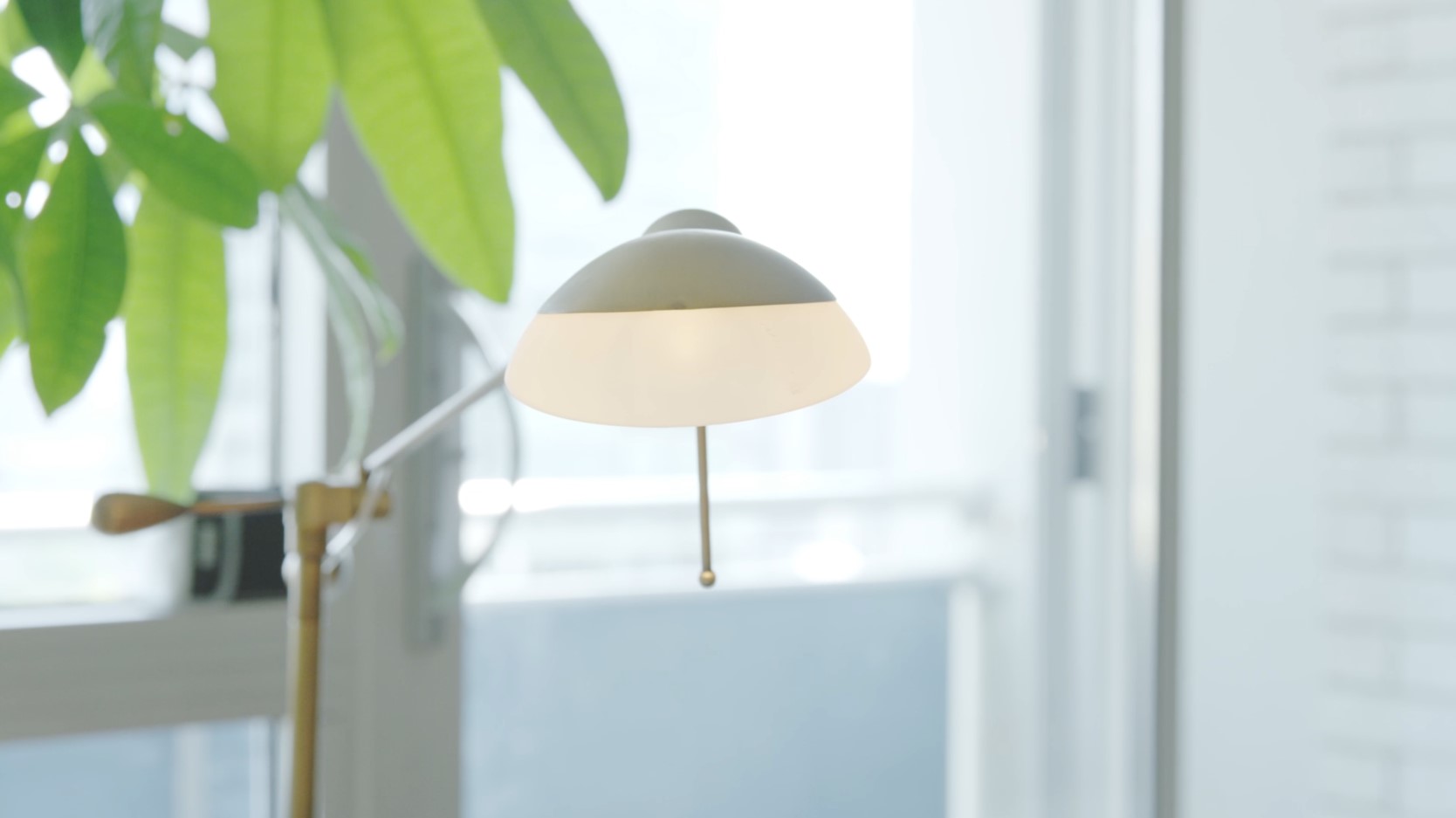 It's common for styles to ebb-and-flow in popularity over time, and right now, mid-century modern is definitely having its moment of revival!
The classic clean-lines, natural materials and minimalistic features create a timelessness that pairs nicely with other design styles – making it easy to integrate into your existing apartment décor.
How it All Started
The mid-century modern style represents the time period from the mid-1930s until the mid-1960s. It was derived from the German style Bauhaus and assimilated into American culture after World War II. Ultimately, it resulted in order to keep up with society's evolving wants and needs in a postwar time of rapid growth in technology and urbanization.
Mid-century modern homes began quickly popping up across the Californian coast, thanks to home builders like Joseph Eichler and the Alexander Construction Company, making it more accessible to the masses – igniting a boom of post-and-beams, trimmed landscaping, and exaggerated roof-lines.
Advanced technologies expanded production and allowed for experimentation with colours, materials, and styles to truly define the design.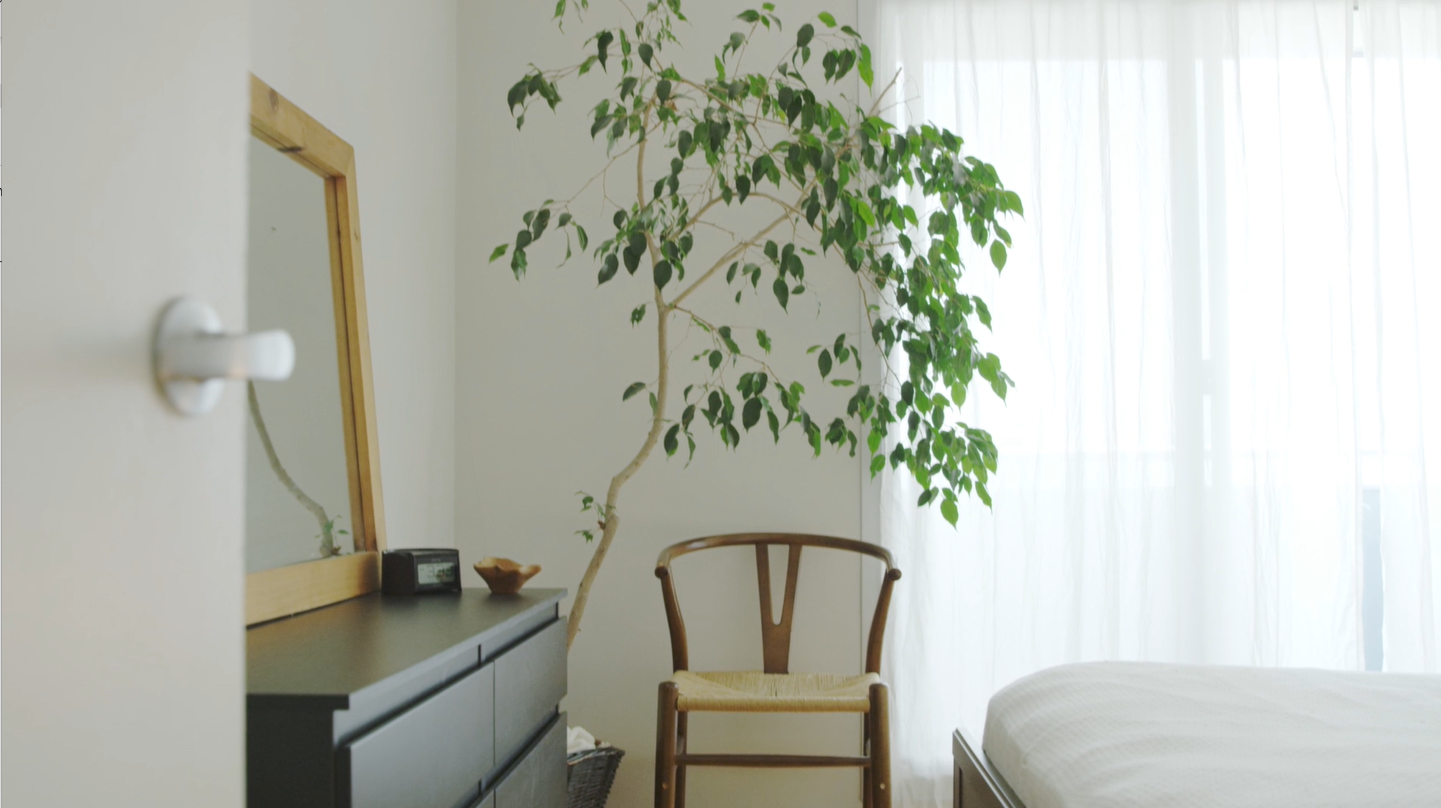 What Makes a Piece Mid-Century Modern?
Mid-century modern is simple and sleek, yet identifiable at a glance. There are a number of features that distinguish it from other designs, including:
Simplicity – Most MCM furniture is uncomplicated in its design, often letting the material be the star
Functionality – Function is always first when it comes to MCM design
Natural Materials – MCM uses a mixture of traditional and non-traditional materials, but most often you'll see this type of furniture built and constructed using natural wood
Tapered Legs – As Chloe mentions in the video below, a defining feature of MCM is tapered legs on tables and chairs. DIY TIP: Add tapered legs to your desks, coffee tables, dressers, or chairs to incorporate a fast touch of mid-century modern to just about anything!
Colours: Mid-century modern furniture tends to have more neutral colour schemes. But the overall design is typically accented with bold, bright statement colours. Solid colours over patterns are most common.
Durability: The craftsmanship associated with authentic MCM pieces is beautiful and intricate; chairs are often held together entirely with wood!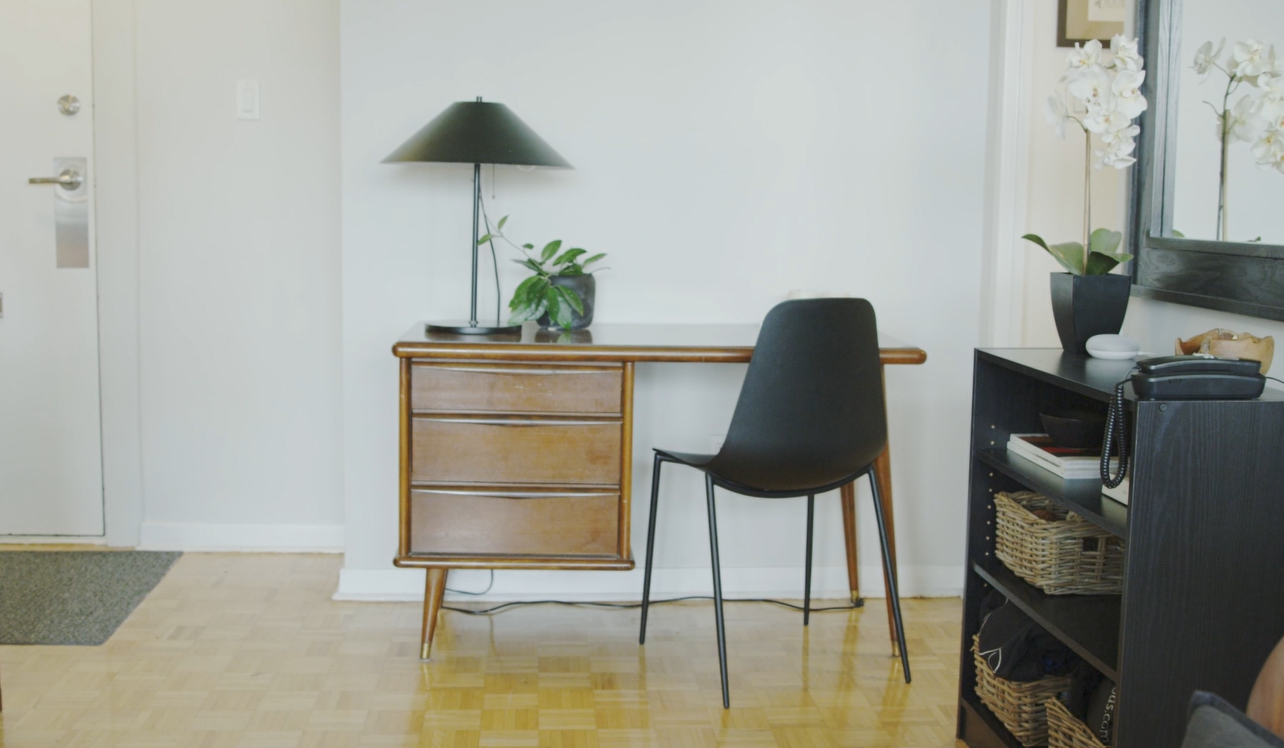 Who Made it Happen?
Mid-century modern designers are among some of the most well-known and world renowned. From Herman Miller to Charles and Ray Eames, the names are spoken regularly with admiration.
Interested in learning more about the designers? Here's a list of some of the most universally recognized designers of this period:
George Nelson
Edward Wormley
Frank Lloyd Wright
Harry Bertoia
Arne Jacobsen
Alexander Girard
Charles and Ray Eames
Miles Van Der Rohe
Isamu Noguchi
Verner Panton
Jens Risom
Walter Gropius

How to Decorate a Mid-Century Modern Rental Apartment
Be Patient
If you're looking to add a mid-century modern twist to your apartment décor it can sometimes feel daunting – especially for your wallet – but remember that Chloe's level-headed advice rings true: take it one step at a time. It's important to take the time to explore, source, and shop around until you find authentic pieces you can love and cherish for years to come. This way, you can stick to your budget too and save in between splurges. Chloe suggests using IKEA pieces to fill in the gaps, like she does while patiently awaiting the perfect furniture piece to complete her rental apartment design.
Know the Fundamentals
Another important thing to understand prior to deciding to go mid-century modern are the fundamental, defining elements of the style. This is key in designing a unified, cohesive space that properly represents the era. As the mid-century modern style steadily climbs in popularity yet again, pieces are constantly being replicated and reborn. Having strong knowledge of what constitutes mid-century modern will allow you the flexibility to select items that might not be truly authentic or vintage, but still uphold the style's overall essence as much as possible. It's likely you'll be able to find suitable items to furnish your rental on a budget, while still remaining true to the design.
Start Small
When redecorating to match the mid-century modern aesthetic, a few pieces go a long way. Mid-century modern is so individualistic and specific that a room can be transformed with just one or two statement items. Where you can, buy vintage to find these pieces, but lots of modern furniture stores are also adopting the MCM style and design. Here are some great starting places to source your statement piece or simply gather inspiration:
CB2 – CB2 is a must for modern design and style!
Article – This Vancouver-based e-shop has revolutionized the way you can shop for furniture, making it easier and more efficient without loosing any of the quality or style
Parliament Interiors – Check out this trendy spot,filled with a variety of MCM must haves!
BoConcept – Classic, contemporary and everything in between!
Crate and Barrel – Crate and Barrel is your one-stop shop from MCM accessories to sofas, dining tables and credenzas.
Ready for a mid-century modern apartment makeover? If you are, we would love to see it! Show off your mid-century modern furniture and tag us using #MyHollyburn on Instagram, Twitter, or Facebook.

Looking for an apartment for rent? Sign up to receive project updates, new, and exclusive insights about our rentals.