We believe strong community values are essential in creating vibrant and fulfilling lives.
Through a series of local partnerships, sponsorships and outreach programs, we follow our mandate of becoming an active, contributing partner in every neighbourhood we are privileged to be a part of.
A Hollyburn building is much more than an apartment rental – it is a community. Throughout the year, we host a variety of initiatives for our residents to encourage human connection and social interaction. These include summer resident appreciation BBQ's, Christmas parties, seasonal lobby decoration, emergency preparedness education, Value-Added Partner events and community gardens – the harvest from which is donated to a local foodbank.
Our family company actively supports a mission of community service and outreach through a series of social impact programs, sponsorships and charity initiatives that allow us to affect change in meaningful ways and contribute to harmonious urban living. The Hollyburn Free Rent Contest ran in 2015 to celebrate individuals in Canada who are likewise dedicated to social impact through community involvement. We touched base with Jan, the contest winner, recently and created this video to dive deeper into her life and share how this contest has impacted her. Here is Jan's story:
We are enthusiastic supporters of grassroots community events and charitable campaigns and are committed to corporate social responsibility.
Click below to find out about the community initiatives we are currently participating in: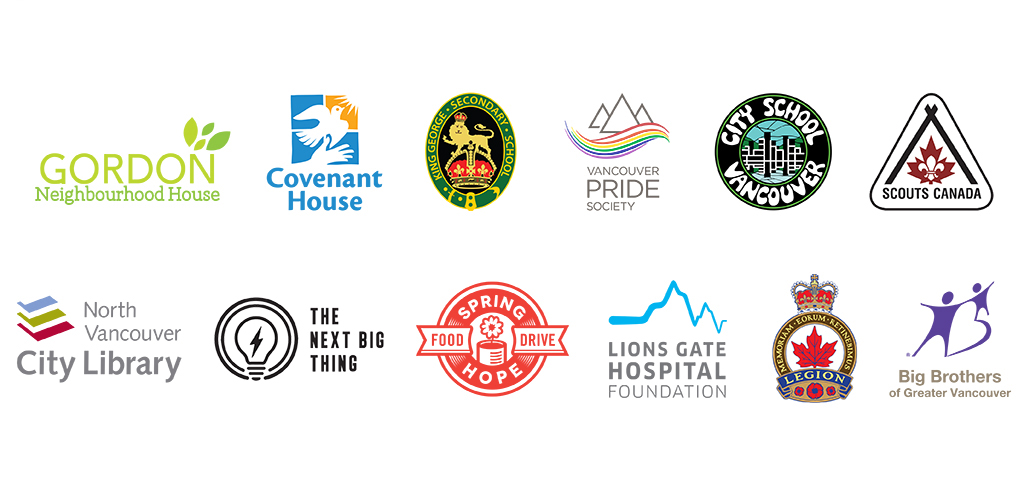 We are proud to partner with these outstanding community organizations:
For the past 13 years Hollyburn has grown a lasting partnership with the non-profit organization Covenant House. What began as a monthly clothing and donations drive, has evolved into a unique housing program to help local street-involved youth gain a sense of self-worth, self-confidence, and dignity as they transition to independent living. Hollyburn currently provides Covenant House with 6 completely furnished, subsidized rental apartments (3 in Vancouver and more recently, 3 in Toronto).
See what goes into preparing for a new Covenant House Move-in below: