About Our Vancouver Furnished Rentals
Whether you're traveling for business, relocating to the city, going through a transitional period, or looking to house your in-laws somewhere close – but not too close – our furnished apartments for rent offer turnkey accommodation you can trust. With convenience top-of-mind, these monthly executive rentals come fully equipped with modern furnishings, on-site staff and Smart Suite technology, because your comfort is our priority.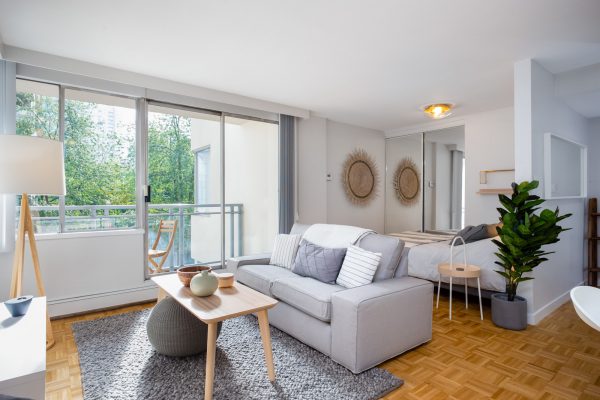 Why Choose a Furnished Rental?
Perfect for Travelers
Furnished rentals are an ideal solution for temporary living arrangements.
Convenience
Easy, stress free move in and move out experience.
Cost Effective
Save time and money on decorating and furnishing your apartment.
Easy Leasing Process
No long-term commitments. With a one month tenancy, you can have flexibility with your stay.