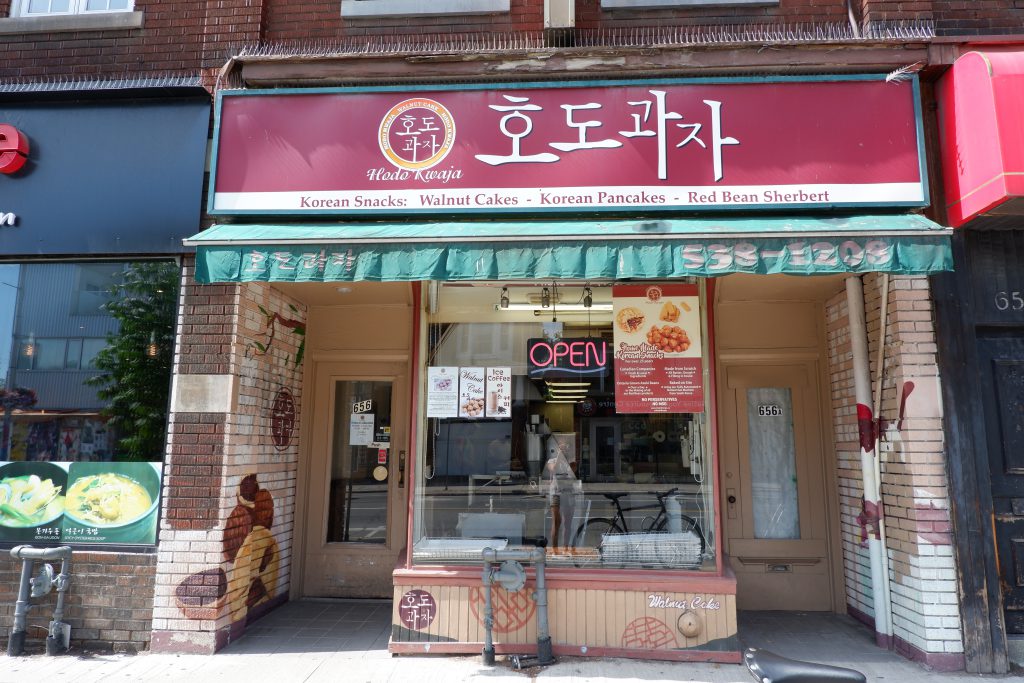 One of the tastiest treats you can find in Koreatown, the stretch of Bloor Street between Bathurst and Christie, are bite-sized walnut-shaped cakes called hodo kwaja in Korean. A bakery of the same is where you can get your fill of these treats. And the shop is within walking distance from the Annex — a neighbourhood where you'll find many Hollyburn apartments for rent in Toronto. While they're traditionally filled with pureed red bean, Hodo Kwaja also makes options with mashed sweet potato and almonds or sweet potato and walnuts for variety.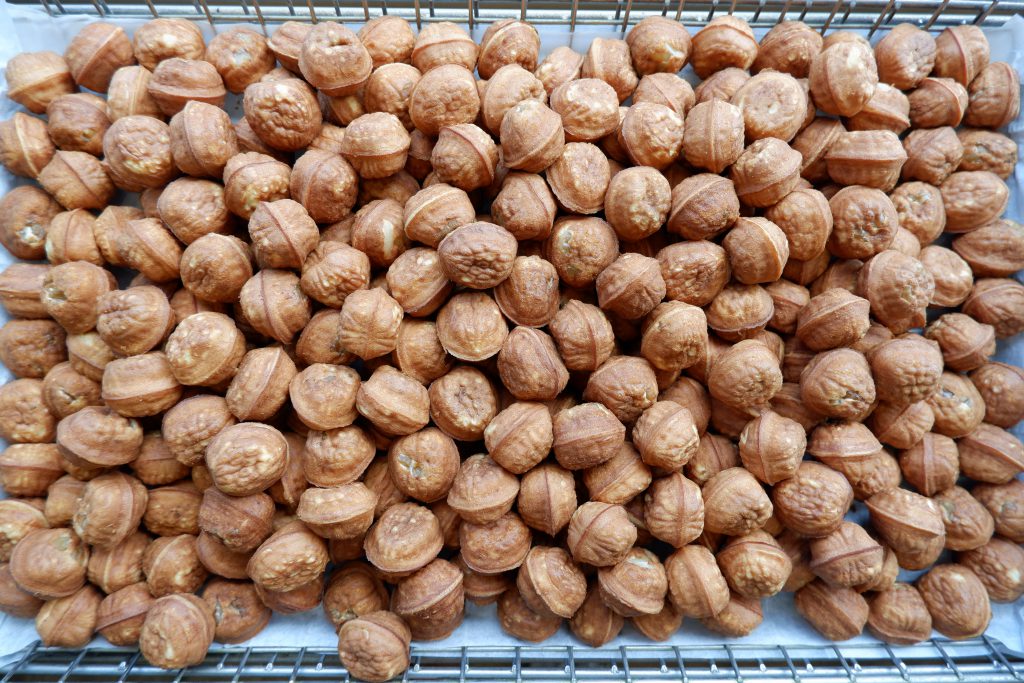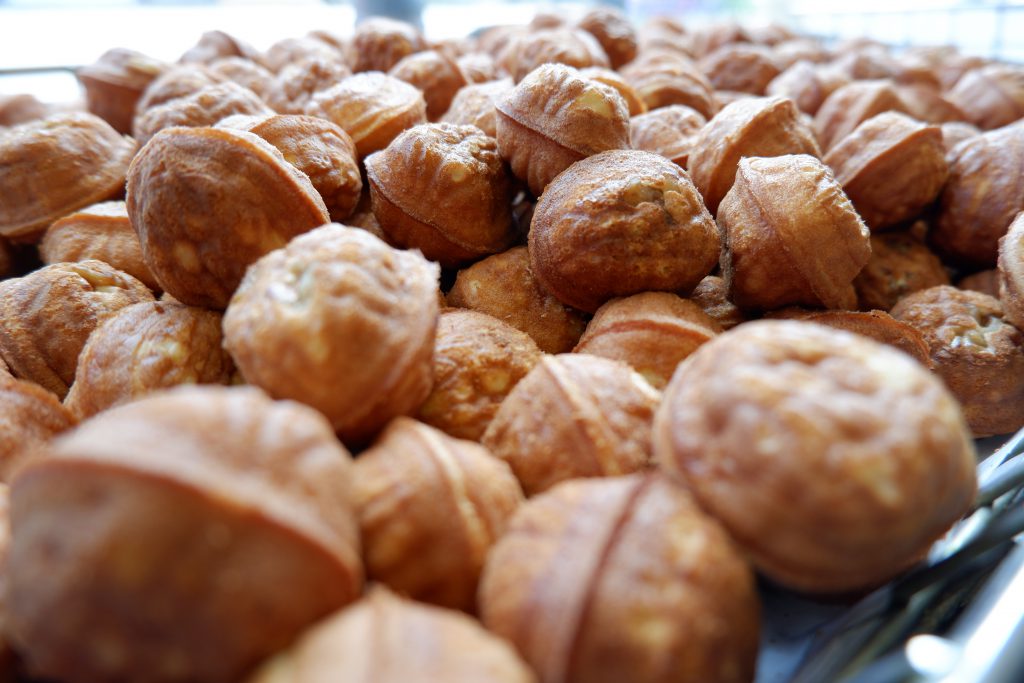 The bakery has been owned and operated by the Lee family for nearly three decades. While competitors typically use premixed batters or red bean filling imported from Korea, the Lees impressively make everything from scratch, dividing and conquering duties between family members. Daughter Suki Lee handles the front-of-house and customer service while her parents take care of things behind the scenes. Her father is responsible for making the batter out of fresh eggs, milk and margarine each morning while her mother prepares the fillings. Red beans are sourced locally from a farm in Hensall, Ontario and Suki's mother cooks them slowly over a day-and-a-half-long process to help heighten the filling's flavours.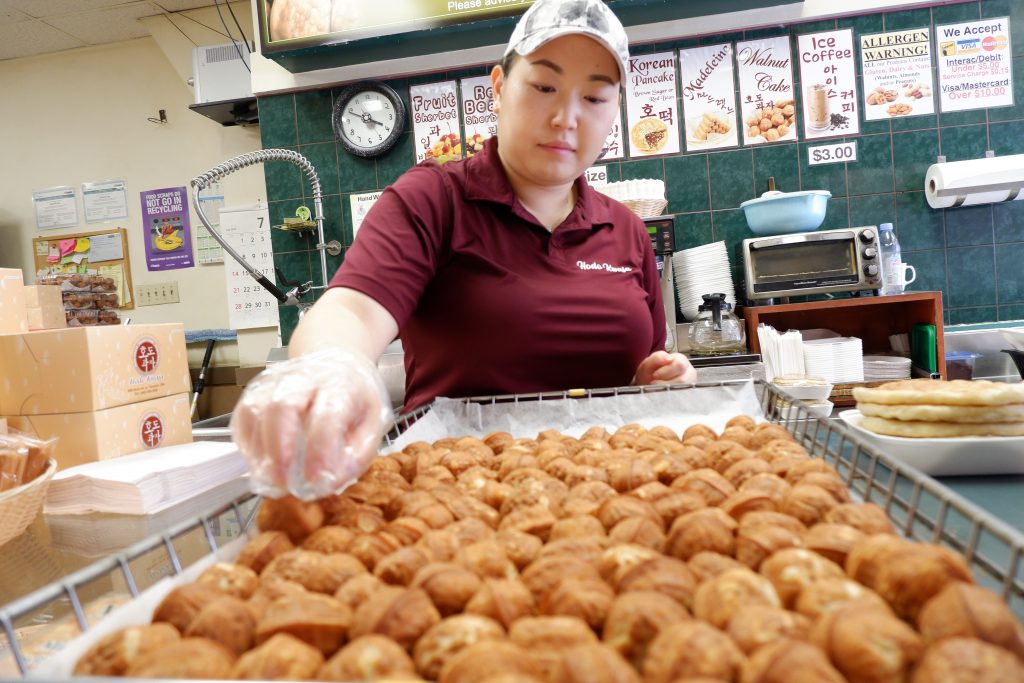 One of the most impressive parts of Hodo Kwaja is its baking machine which was imported from Korea. The robotic contraption dispenses batter and filling into each mold and by the time it makes a full rotation it has finished cooking. The family purposely placed the machine out for customer display so that everyone can watch these tasty treats made right before their eyes.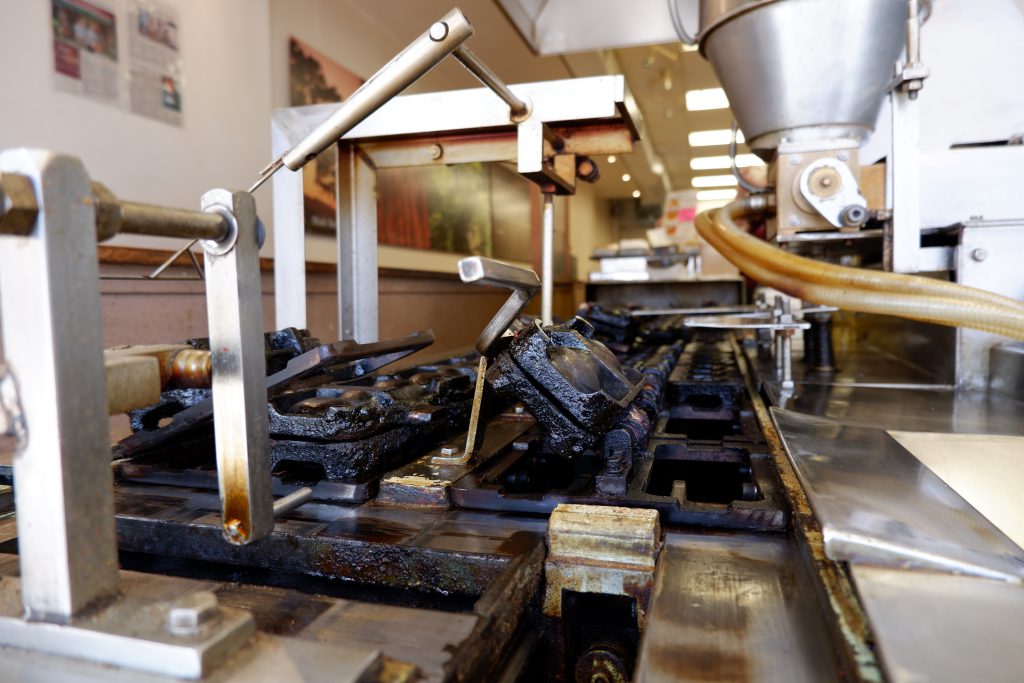 Another one of Hodo Kwaja's must-eat treats are its Korean pancakes. These chewy cakes are made fresh twice a day on a hot griddle and filled with brown sugar or the same red bean puree in the walnut cakes. If you happen to pop in when the pancakes are being made, the warm and fresh-off-the-grill cakes still have a hint of crunch on its exterior. Hodo Kwaja also offers shaved ice options in the summer which is a traditional warm-weather treat in Korea.


Suki Lee was just four years old when the bakery opened so she's witnessed how the community has grown and evolved. She says that 70 percent of her customers are non-Korean and the neighbourhood boasts a diversified collection of businesses. Just like welcoming a new neighbour, Suki is known for bringing a box of walnut cakes to help greet new business owners. It's an endearing practise that gives you an idea of the warm community that exists in Koreatown.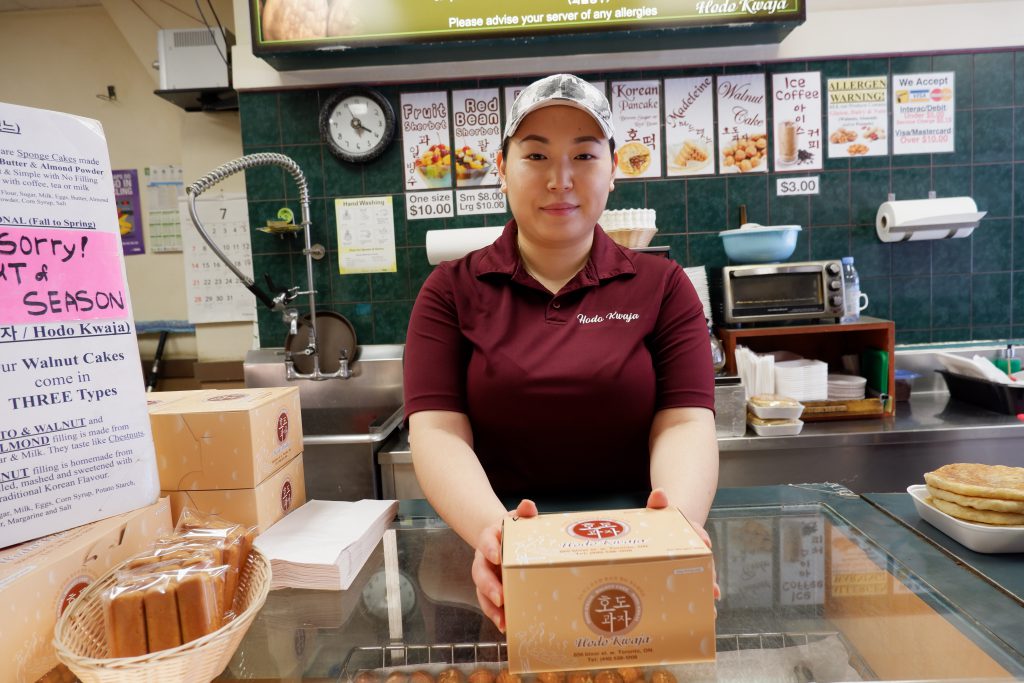 Hodo Kwaja is located at Bloor and Manning, about 20 minutes west of St. George Station, which is also where Hollyburn offers several of its Toronto rentals. They're open from Monday to Saturday from 9am to 10pm but we'd suggest planning your visit during baking times for the opportunity to grab a cake hot off the grill. Click here to see the baking times on their website.

Looking for an apartment for rent? Sign up to receive project updates, new, and exclusive insights about our rentals.