You've picked your city. You have a budget. And you're ready to explore available apartments for rent. Still wondering how to rent an apartment, though? Starting your search with Hollyburn is a great way to find a suite you're guaranteed to love. Unlike some property management companies, Hollyburn owns all the buildings we operate—ensuring we care about your rental home as much as you do. Not only do we invest in the long term safety, accessibility, functionality and visual appeal of each of our locations, but also in the greater community that surrounds them! Click here to learn more about Hollyburn Properties.
Here are the steps involved in the Apartment Rental Process.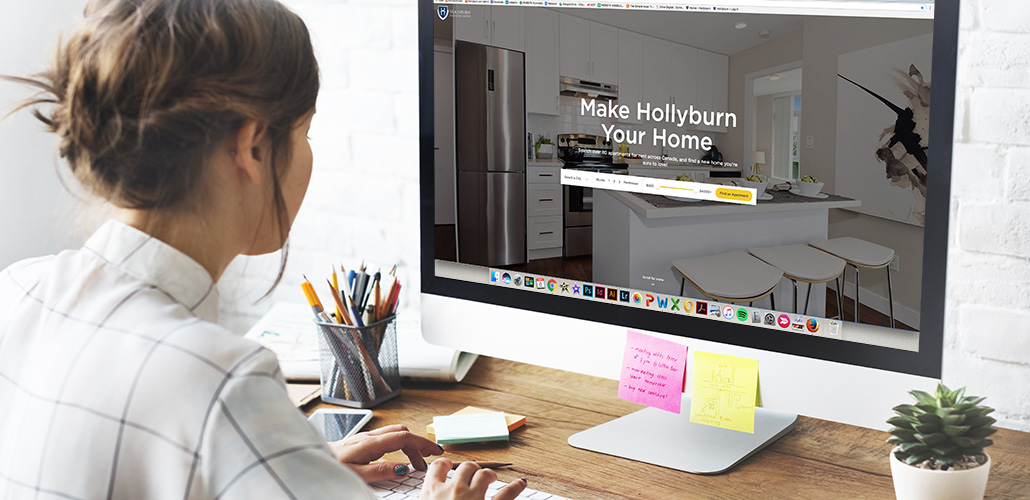 Step 1: How to Find an Apartment
Click "Find an Apartment" and explore over 70 properties with apartments for rent across Canada. Use the filters to narrow down our apartments for rent based on your preferred price range and criteria.
"Why is nothing appearing when I filter my search?"
We may not have any suites that match your specific criteria right now, but we receive new availability every month! Sign up for a "Vacancy Update" and we'll notify you when more suites that meet your search requirements become available.
Or uncheck "Only show properties with available units" to view our entire portfolio and click through to view details about a specific building. Then click "Join the Waitlist" to be contacted as soon as a suite in that building becomes available.
When you find a suite that interests you, click "Book a Viewing" or call to schedule an appointment to tour the building. Most of our buildings are staffed with Resident Managers that live and work on site, so they're available to show you the suite and answer your questions at a time that's convenient for you.
"What if I'm moving from far away and I haven't arrived in the city yet?"
Not to worry! Our rental application and lease can be issued to you through our online platform. Once you determine which suite you want to apply for, contact the Resident Manager and let them know you want to complete the apartment leasing process before you arrive.
Be sure to check out our Policies page to learn more about what you can expect as a Hollyburn resident!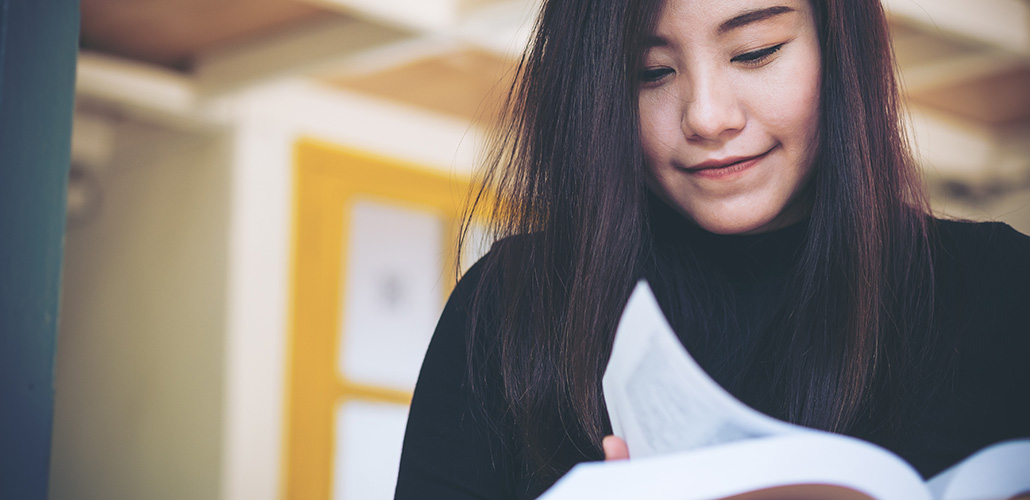 Step 2: How to Apply for an Apartment
Great! You've found the perfect suite and want to begin your rental application.
Similar to most companies, we require three main pieces of information on our rental application:
1. Your rental history for the past two years, including address and contact information for your landlord.
"What if I currently own my home? Or I'm living at home?"
Contact the on-site Resident Manager for instructions on how to proceed. We may consider the next two pieces of information to be sufficient.
2. Your employment history for the past two years, including address, annual income, and contact information for your employer.
"What if I'm self-employed? Or retired? Or unemployed?"
Contact the on-site Resident Manager for instructions on how to proceed. We may consider a bank statement showing proof of sufficient funds/regular income. If you're a student we'll require documentation of your enrolment as well.
3. A piece of government-issued photo ID, to confirm your identity and complete a credit check.
"What if I'm not a Canadian citizen?"
We'll require your passport and documentation of your temporary residence visa.
If your application lacks sufficient information we may require a co-signer or guarantor, who is a Canadian citizen or Permanent Resident, to also complete an application and sign the lease agreement with you. They would share equal responsibility with you in fulfilling the obligations of the lease agreement.
Once you complete the rental application, our Resident Managers will process it (usually within 48 hours) and let you know when you've been approved.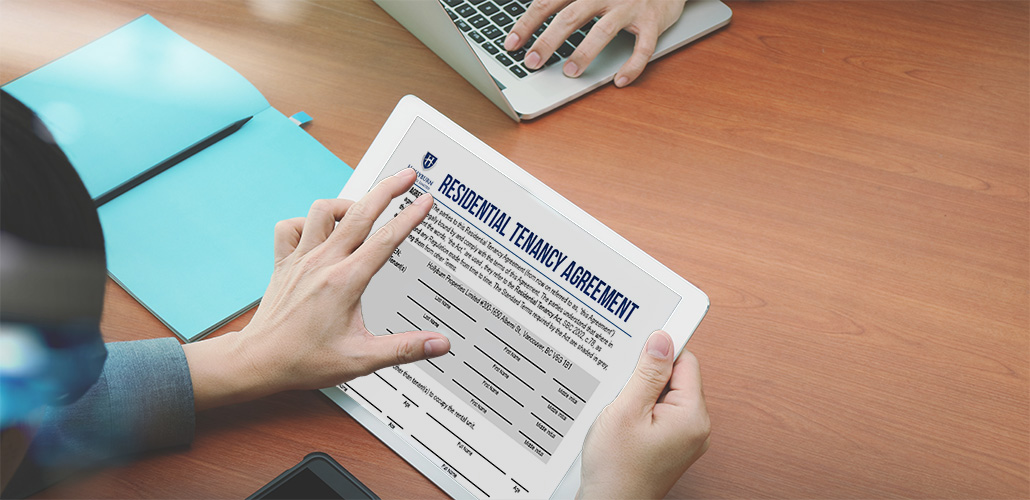 Step 3: How to Rent an Apartment
Signing the lease usually takes 45 minutes, as our Resident Managers guide you through specific clauses in the document. There may also be additional documents that require your review and signature, like a parking agreement or pre-authorized payment form. All adults who will occupy the suite must be present with their photo ID. Please also ensure you bring your damage deposit with you.
Unless otherwise advertised, all standard Hollyburn tenancy agreements are for one year and then automatically continue on a month-to-month basis until you decide to end your tenancy with us.
"Should I get tenant insurance?"
Absolutely! As per the lease agreement Hollyburn requests that all its residents have tenant insurance. Tenant insurance can cost as little as $20/month, and provides you with coverage for the loss of personal items in your suite, storage locker, bike room, or even on your person. It also provides you with liability coverage should you accidentally cause damage to your suite or to the building (eg. leaving a pot on the stove or water running).
For your convenience Hollyburn is proud to partner of Western Coast Insurance and offers an exclusive rate to our residents in Vancouver and Calgary, with a discount of at least 35%!
Congratulations! You're now a Hollyburn resident! It's time to schedule your move-in time and date with your Resident Manager. Be sure to check out some of our Value-Added Partners and take advantage of our exclusive discounts on moving services.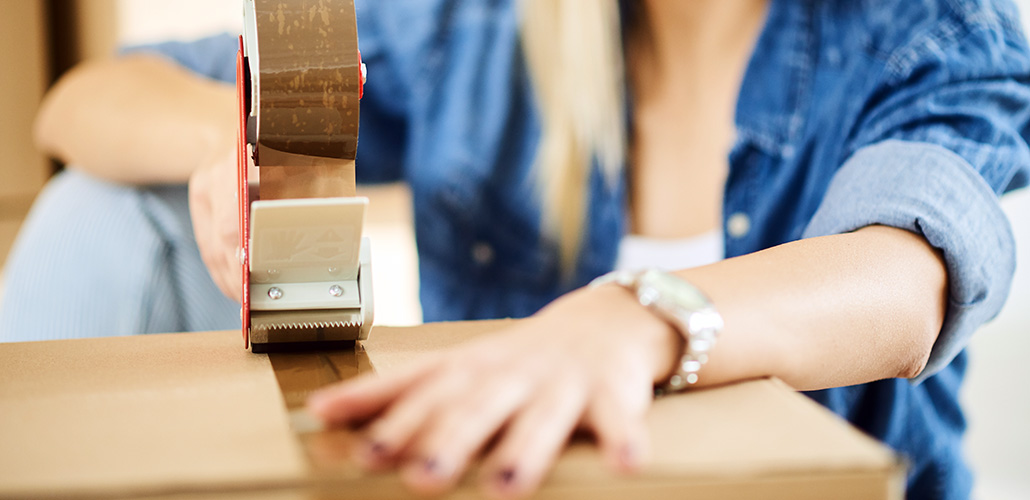 Step 4: Moving in to Your New Apartment
On the day of your move in, check in with your Resident Manager as soon as you arrive on site so they can…
Provide you with your keys.
Set up your account for our digital laundry facilities.
Complete a Condition Inspection Report with you.
Review the rules of the building (eg. recycling, visitor parking, etc.)
Don't forget to set up your new account for hydro/electricity! While you're at it, take a photo of the contact information posted on the Resident Manager's office door so you can easily get in touch with them again in the future. If you ever have a problem or a question, feel free to contact them.
And the hardest part is over! Now to unpack all those boxes and settle in. Welcome to Hollyburn Properties!