Quality purpose-built rental apartments across Canada.
Hollyburn Properties Limited is a Canadian property management, real estate investment and purpose-built rental development company. Founded in 1972 in West Vancouver, Hollyburn is a family business at the forefront of the industry, dedicated to providing residential rental apartment homes in three provinces across Canada. Hollyburn Properties currently manages and operates multiple commercial properties, over 70 rental apartment communities nationwide, with over 3,000 suites in Vancouver, Calgary, Toronto and Ottawa. Through environmental stewardship, employee training and support and community partnerships, it is Hollyburn's mission to raise the standard of our property management practices to the benefit of our residents, our employees and the property management industry in Canada.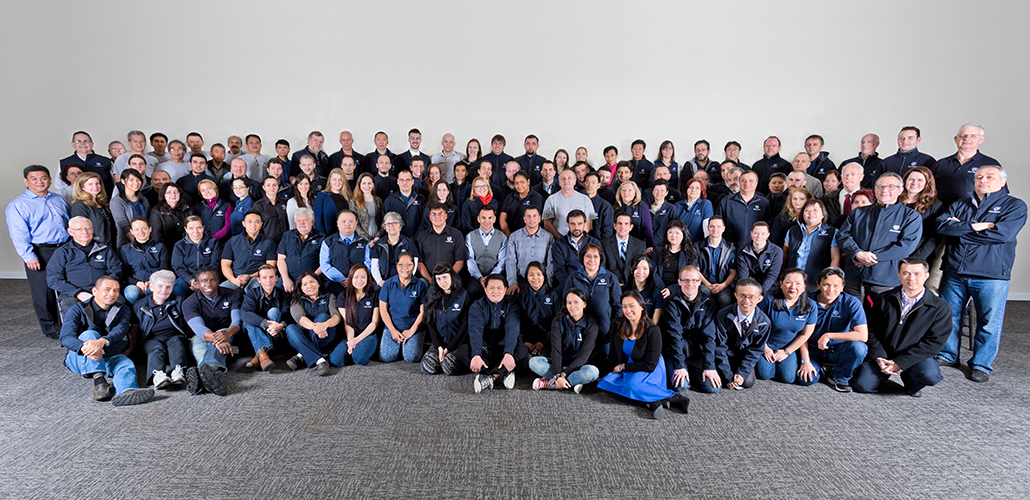 Our business is firmly anchored on 4 core principles that guide every member of the Hollyburn Team – Professionalism, Service, Quality and Commitment.
Professionalism – Hollyburn's longstanding A+ rating with the Better Business Bureau, membership in a variety of professional organizations, and participation in voluntary quality-assurance programs such as the Certified Rental Building Program in BC and Ontario, demonstrates our commitment to industry leadership and accountability.
Service – On-site resident managers and in-house maintenance and landscaping teams allow us to provide responsive and top quality service. Our staff accomplish extensive training and professional development to best support our residents and contribute to safe and vibrant communities. From Customer Service and Accessibility to First Aid, WHIMIS, and Emergency Preparedness training, access to ongoing education positions Hollyburn as a leader in service-oriented property management.
Quality – We're committed to investing extensively in our rental properties. Energy efficient upgrades, modern suite renovations and the restoration or replacement of key building infrastructure contribute to revitalizing the rental housing stock in Canada. We're now applying over 40 years of experience with building systems, building maintenance and property management into the design of new construction purpose-built rental homes.
Commitment – We take a grassroots approach to community activism, and are committed to contributing to every neighbourhood we are privileged to be a part of. By partnering with local community organizations, we strive to actively pursue business practices that help revitalize neighbourhoods, create opportunities and strengthen and support community economic and social development.


Awards:
2021
Canadian Federation of Apartment Associations
(CFAA) Awards Program

Winner – Rental Development of the Year [The Lonsdale]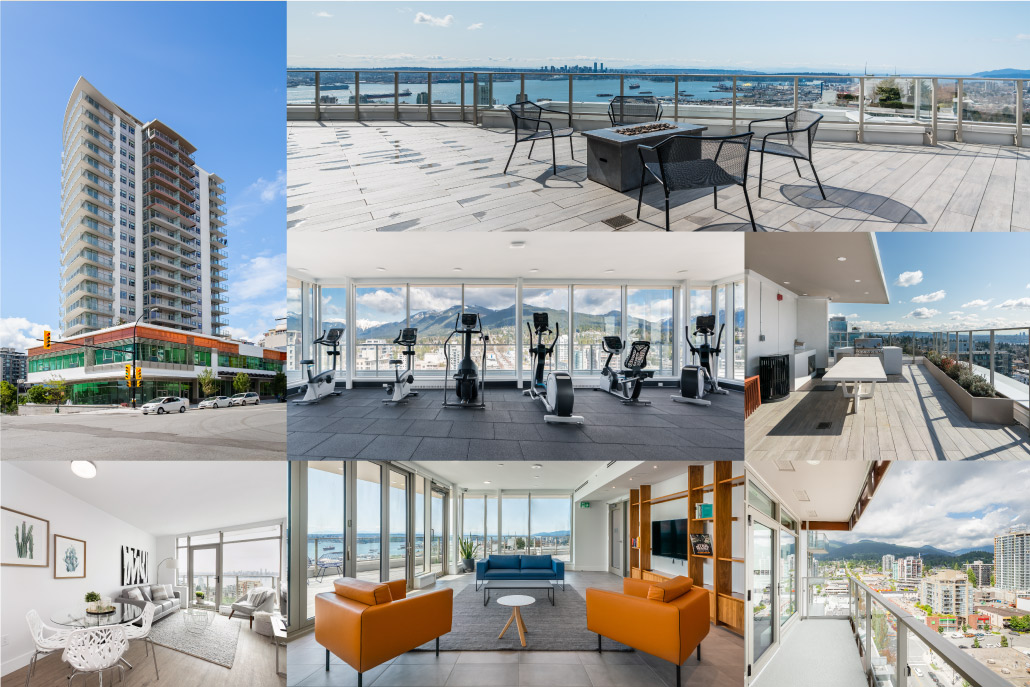 2020
Canadian Federation of Apartment Associations
(CFAA) Awards Program
Winner – Marketing Program Excellence of the Year [#MyHollyburn Campaign]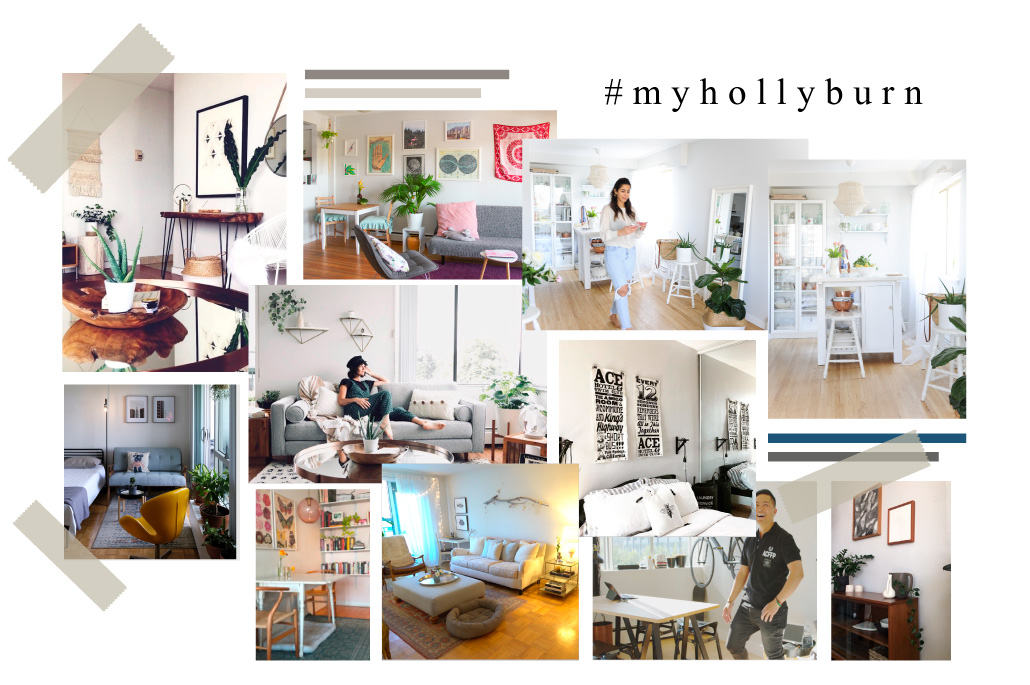 Winner – Property Manager of the Year [Andrew Arrica, Senior Property Manager]
Finalist – Off-Site Employee of the Year [Jonathan Bursey, Maintenance Supervisor]
Finalist – Renovation of the Year [Forest Hill Residences, 780 Eglinton Avenue West, Toronto]
2019
Federation of Rental Housing Providers of Ontario
Marketing, Achievement and Construction
(FRPO MAC) Awards

Winner– Advertising Excellence, Single Campaign [#MyHollyburn]
Winner – Advertising Excellence, Social Media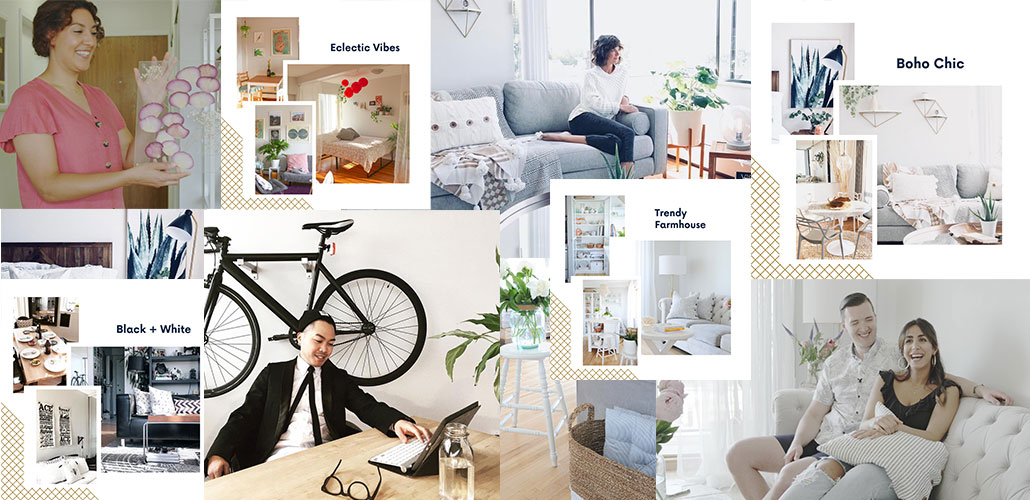 Canadian Federation of Apartment Associations
(CFAA) Awards Program
Winner – Rental Housing Provider of the Year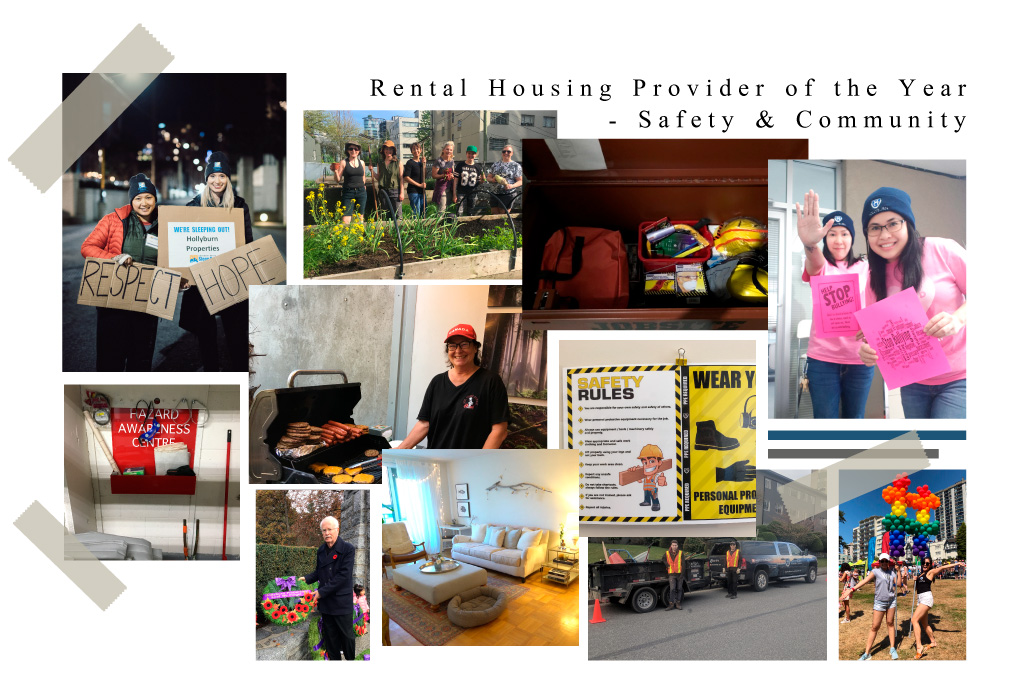 Finalist – Marketing Program Excellence of the Year [#WhyWeRent Campaign]
Finalist – Off-Site Employee of the Year [Jonathan Bursey, Maintenance Supervisor]
2018
Federation of Rental Housing Providers of Ontario
Marketing, Achievement and Construction
(FRPO MAC) Awards
Finalist – Best Suite Renovation under $15,000 [Central Park Place, 1294 Islington Ave, Toronto]
2017
Federation of Rental Housing Providers of Ontario
Marketing, Achievement and Construction
(FRPO MAC) Awards


Winner – Best Property Management Website [Hollyburn.com]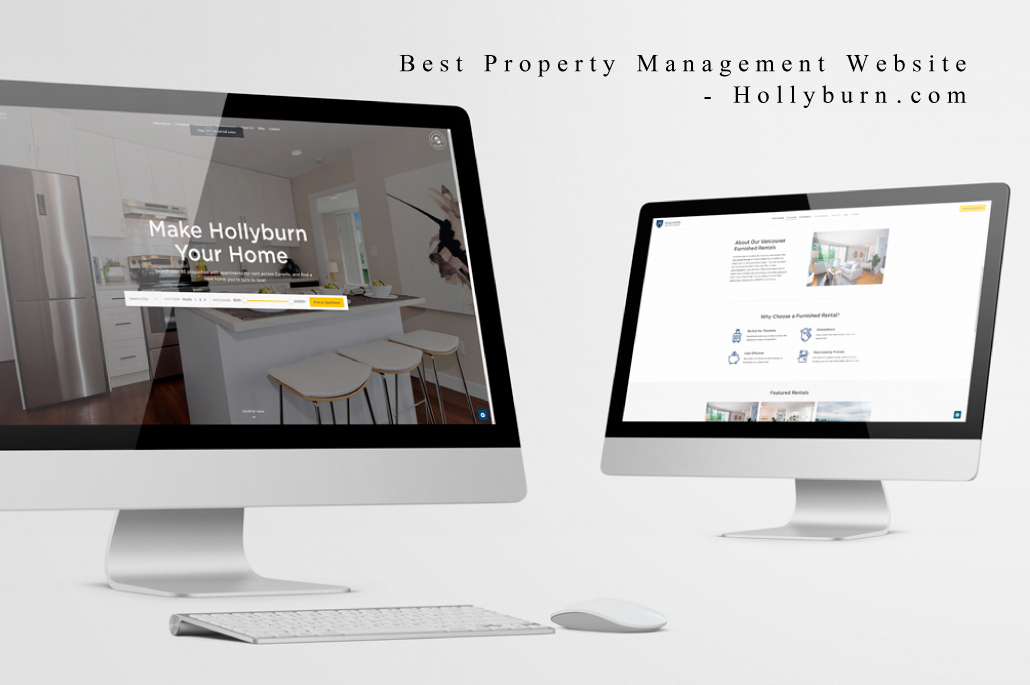 Winner – Lobby Renovation of the Year [Avenue Park, 103 Avenue Rd, Toronto]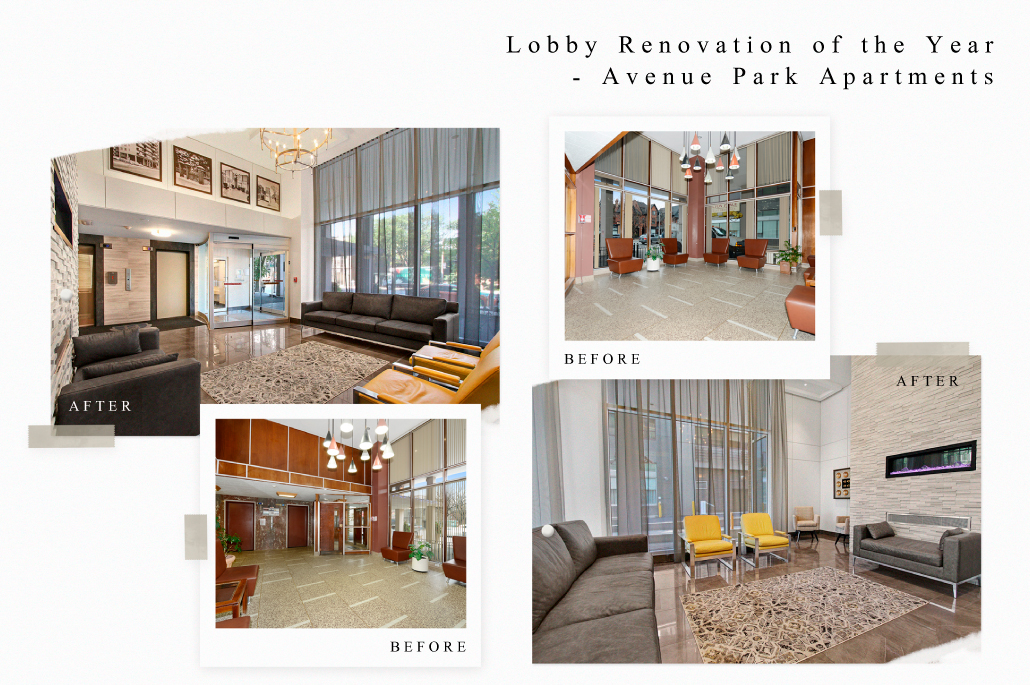 Winner – CRB Member Company of the Year, Over 15 Buildings Enrolled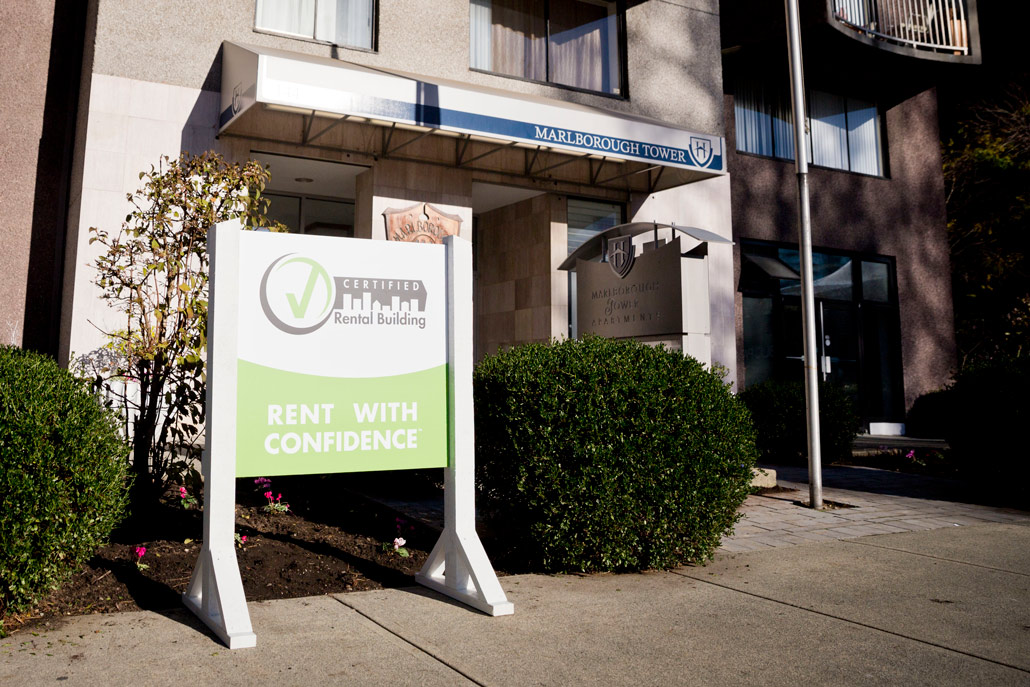 Finalist – Advertising Excellence, Single Campaign [Hollyburn Hashtag Hunt]
Vancouver User Experience Awards

Winner – Best UX for Products and Services [Hollyburn.com]
W3 Awards

Winner – Silver Winner for General Website-Real Estate [Hollyburn.com]
CSS Design Awards
Recipient – Special Design Kudos [Hollyburn.com]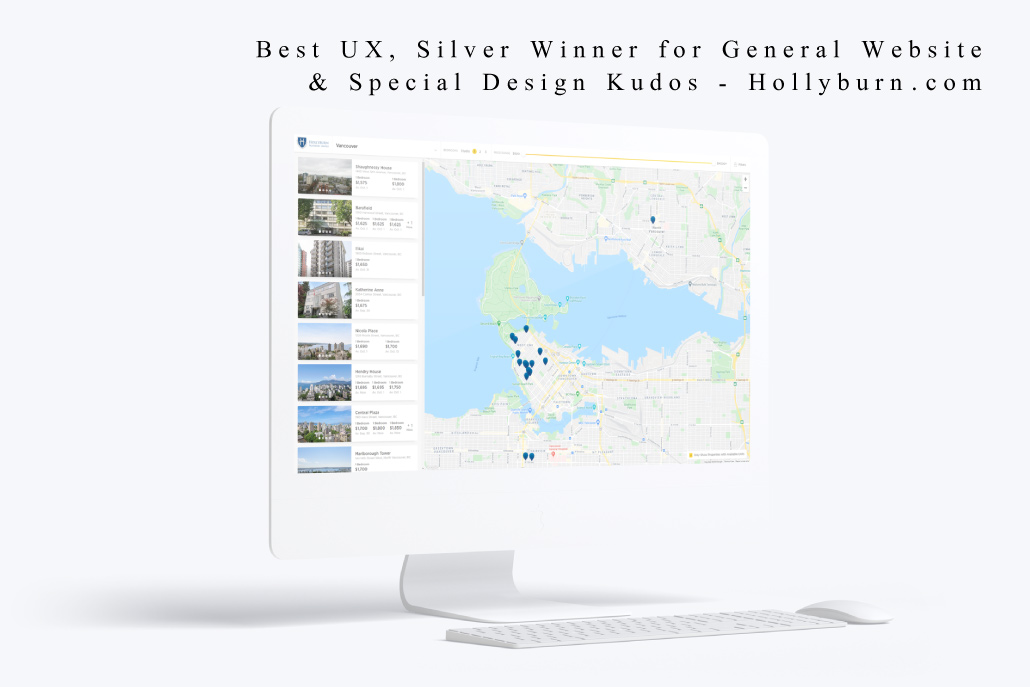 Canadian Federation of Apartment Associations (CFAA) Awards Program

Winner – Rental Development of the Year [Bridgewater, 175 W. 14th St, North Vancouver]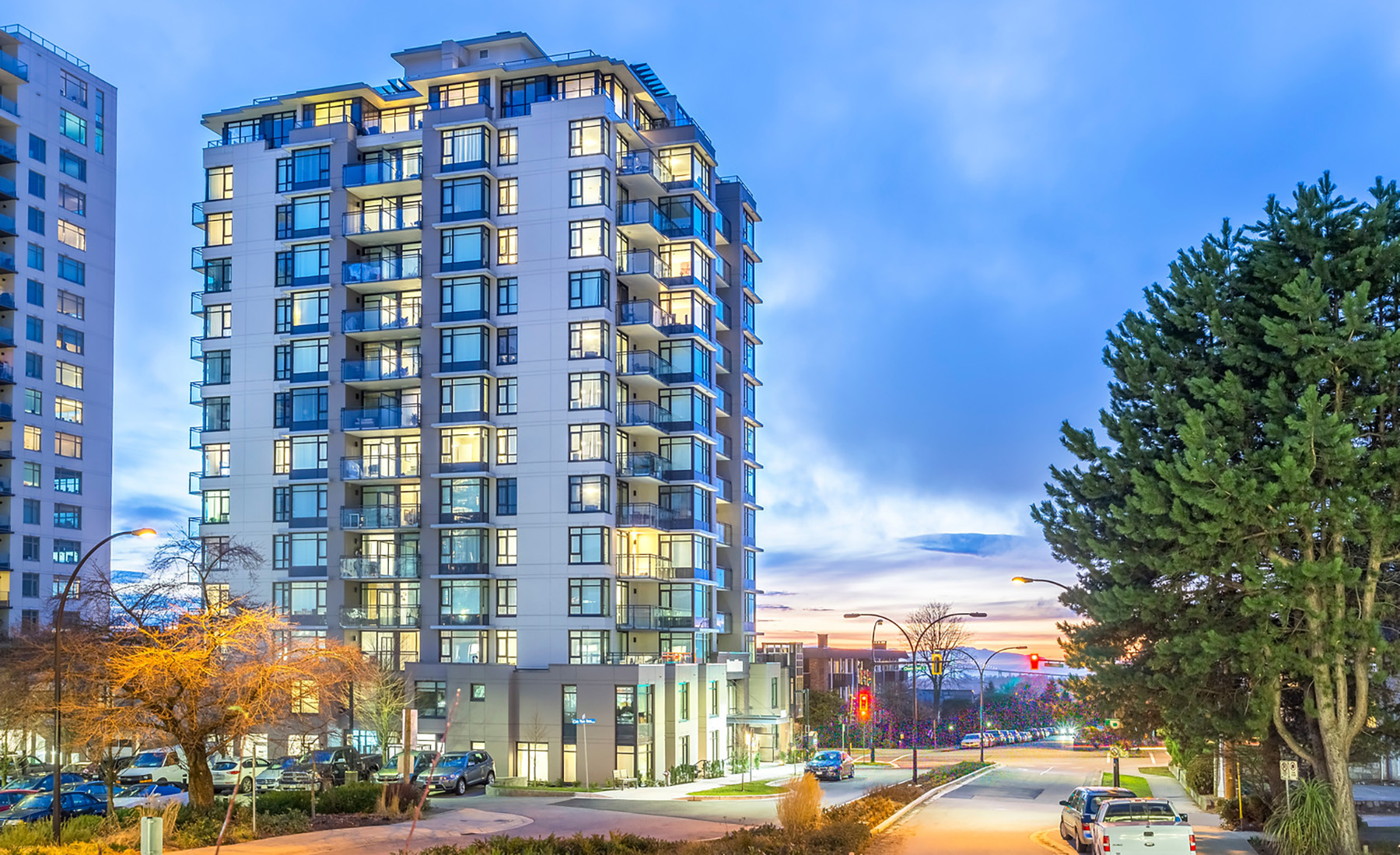 Finalist – Off-Site Employee of the Year [Lin Purvis, Operational Training Manager]
Finalist – Renovation of the Year [The Skyline, 1305 W. 12th Ave, Vancouver]
City of Toronto Mayor's Towering Challenge
Winner – Best Leadership [20 Prince Arthur Ave, Toronto]
2016
Federation of Rental Housing Providers of Ontario
Marketing, Achievement and Construction
(FRPO MAC) Awards

Winner – Advertising Excellence, Single Campaign [Free Rent Contest]
Finalist – CRB Member Company of the Year, Over 15 Buildings Enrolled
Canadian Federation of Apartment Associations
(CFAA) Awards Program
Finalist – Employee of the Year Award [Jessica Da Silva, Finance and Administrative Assistant]
Better Business Bureau of BC Torch Award
Finalist – Innovative Business Practices
2015
Federation of Rental Housing Providers of Ontario
Marketing, Achievement and Construction
(FRPO MAC) Awards

Winner – Advertising Excellence, Single Campaign [Dream Vacation Contest]
Finalist – CRB Member Company of the Year, Over 15 Buildings Enrolled
Finalist – Environmental Excellence
Finalist – Best Suite Renovation Over $10,000
2013
Better Business Bureau of British Columbia Torch Award
Winner – Community Excellence