Invest in Lightweight Furniture:
If you're moving to a small space, lightweight and versatile furniture is about to become your new best friend! By purchasing items such as tables and couches that are easy to move, you can open up the room for entertaining, doing yoga, DIY projects, or anything else you might need more space for. This is an easy trick to help create space in your apartment when you need it most.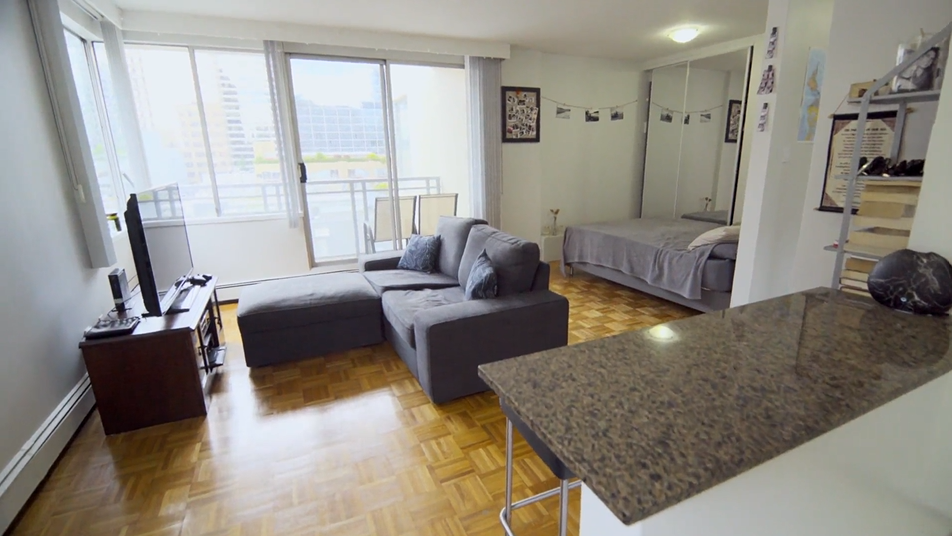 Minimalism is Key
Too much clutter tends to make your apartment feel smaller. In order to maximize your space (and peace-of-mind), do your best to avoid collecting unnecessary items. Costco is a great money-saver…but can be too bulky when you live in a studio apartment. Before going to the store, ensure that everything you buy will fit inside your cupboards or in a designed place, as having clear surfaces helps make your apartment feel bigger, brighter, and better – and an organized home helps keep you feeling calm, cool, and collected. ????
Pro Storage Tip: A lot of items such as couches, beds, or coffee tables come equipped with built-in storage that help minimize surface clutter without having to make a trip to the dump or recycle depot!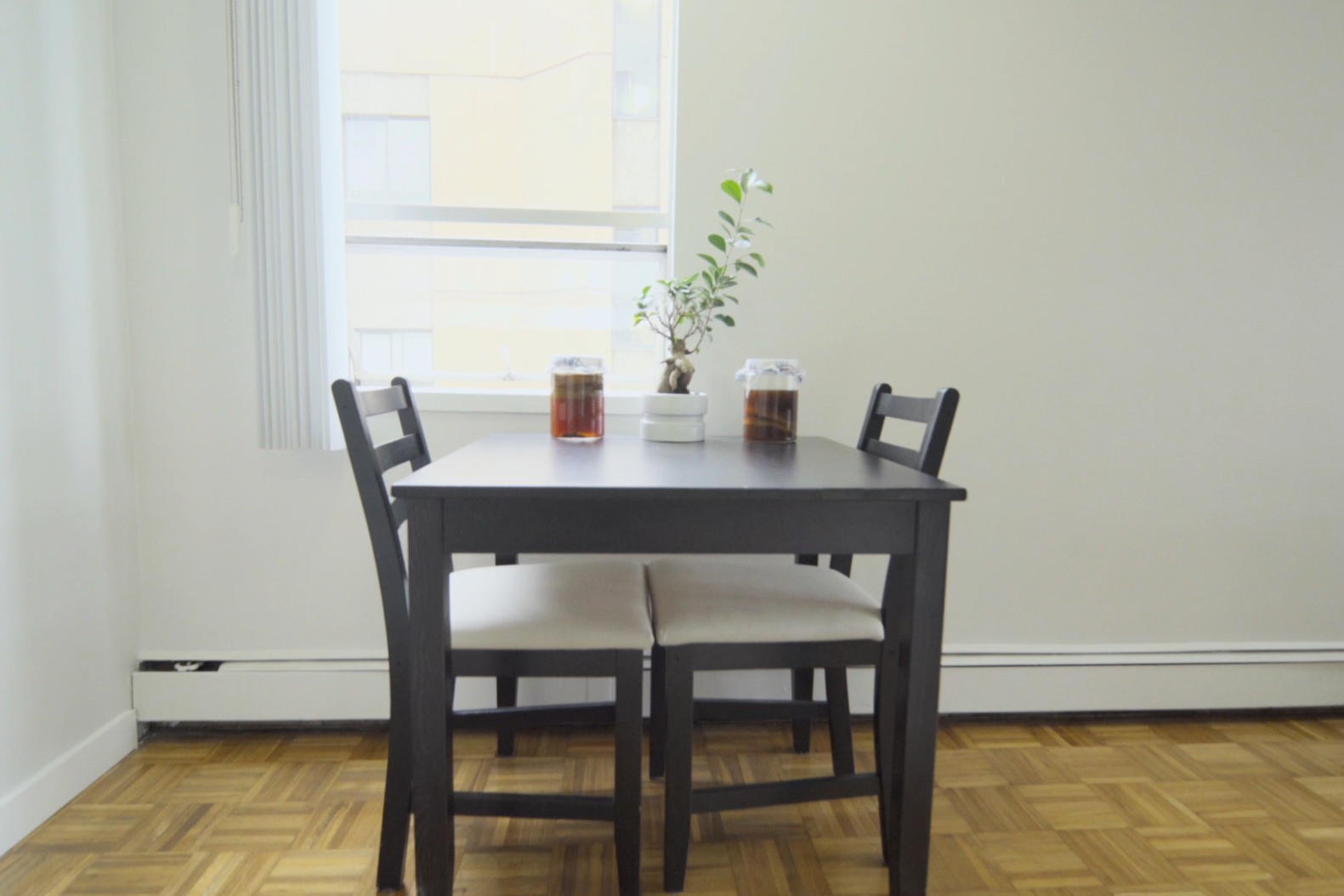 Pick Items that Fit Your Space
In a small apartment, it can be very easy to overwhelm your space if you're not careful when selecting furniture. Instead, opt for simple, clean lines that will fit your apartment proportionately to give it a more spacious feeling. There are even entire stores dedicated to apartment-sized furniture to help make this task effortless and accessible!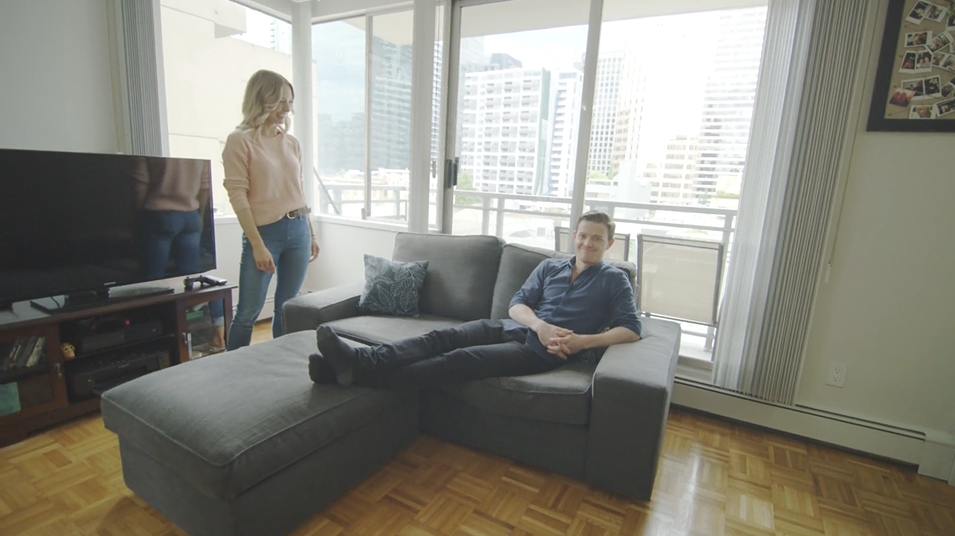 Meet Aliesha and Michael ???? These Aussies have turned their downtown Vancouver studio apartment into a minimalist's dream "home away from home." Keep an eye out for more from these trendy travelers!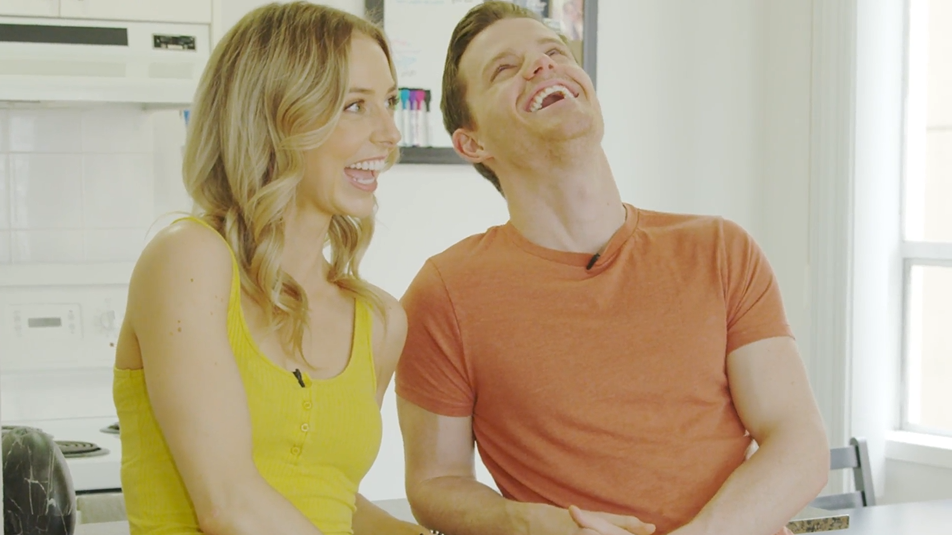 Check out their Apartment Tour to see the best tips for taking a minimalist approach to renting in a studio apartment!
Feeling inspired? If you apply any of these suggestions, we would love to see it! Show off your space and tag us using #MyHollyburn on Instagram, Twitter, or Facebook. Happy decorating!