A balcony is an attractive feature in any rental, and with a few tweaks, you can make it feel like a natural extension of your apartment. By creating a space that flows seamlessly from indoors to outdoors, you can maximize your enjoyment of your entire apartment – just in time for patio season! Here are a few cheap and easy ways to make the most of your balcony space this summer.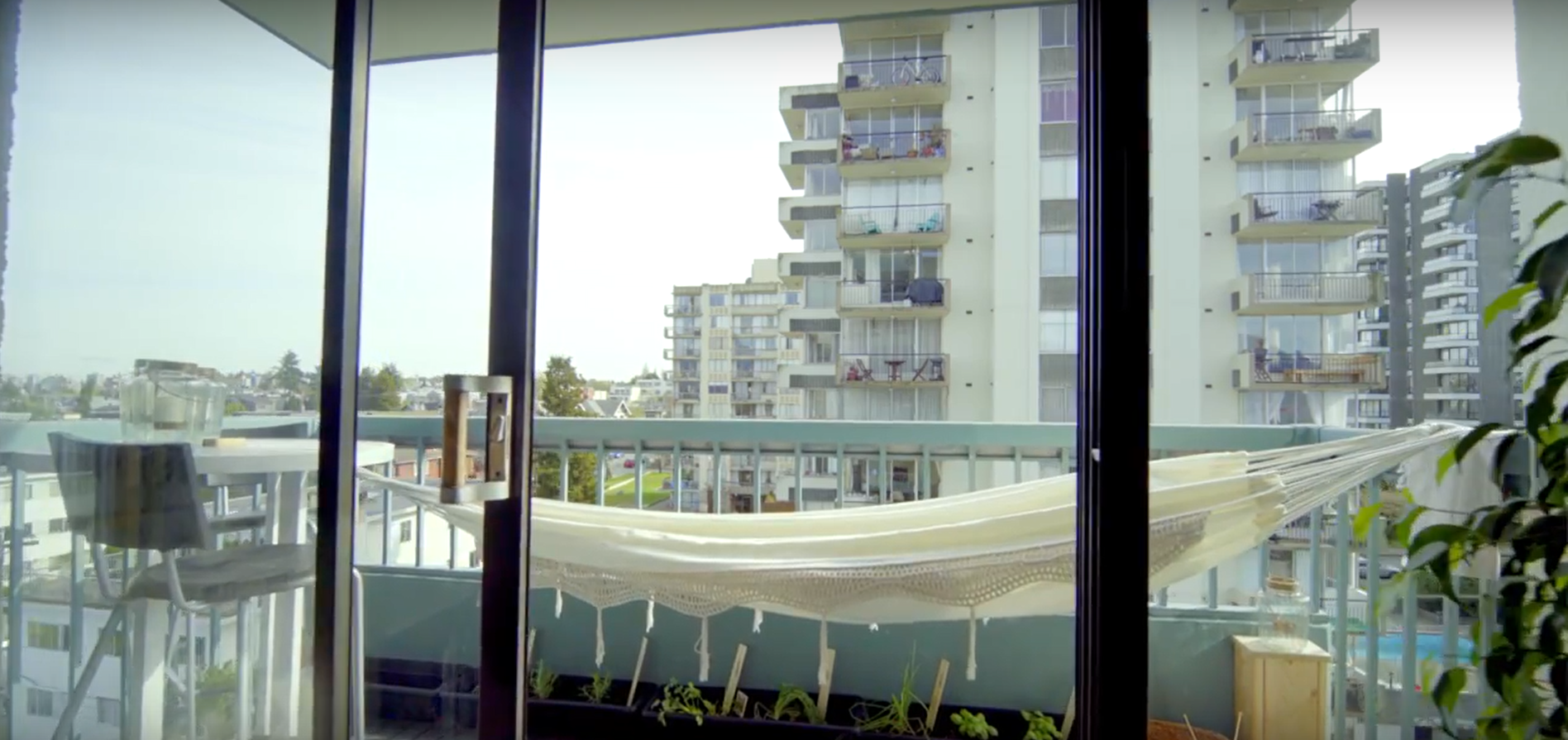 Lounge in a Hammock:
You won't be able to drag yourself indoors again once you're enveloped in the comforting cocoon of a balcony hammock. Simply stretch your hammock between the two sides of your balcony, secure with carabiners, then lie back and relax. Need the space for entertaining? No worries – it can be easily rolled up and tucked away. Just keep in mind the size of your balcony when ordering and ensure that your railings are sturdy enough to clip the carabiners to.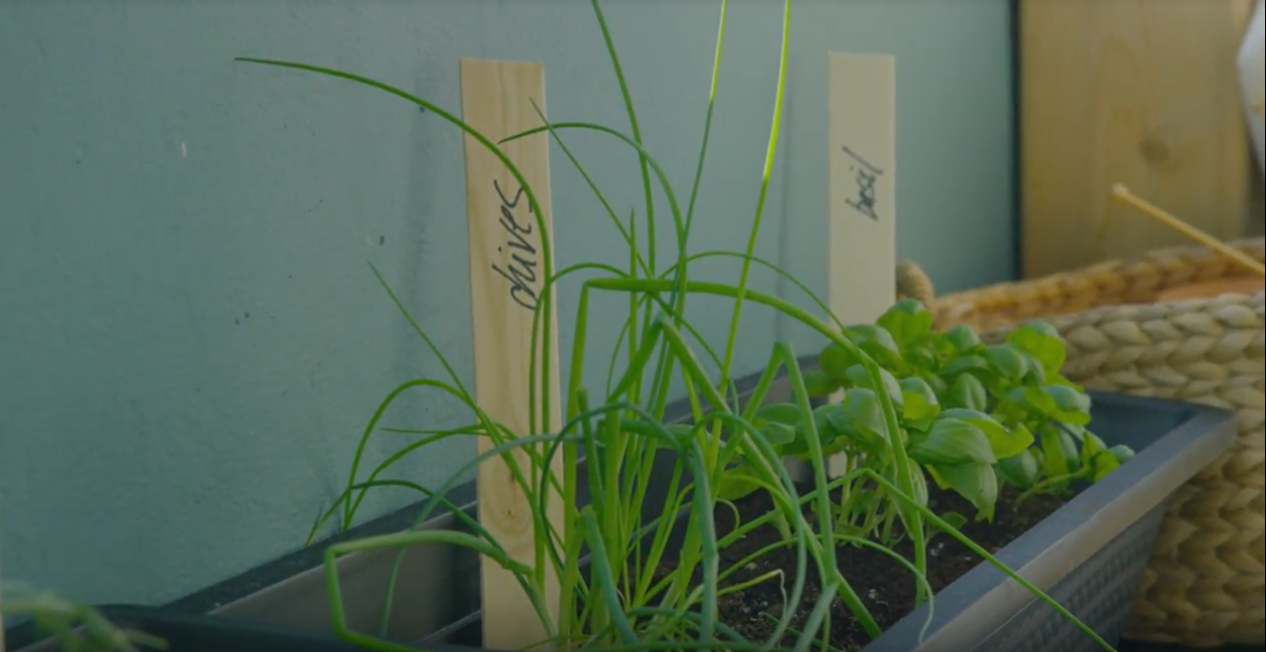 Grow a Herb Garden:
Herbs are one of the easiest things to grow and it's so convenient to have them readily available rather than running to the store every time a recipe calls for a sprig of rosemary . Even better – you'll save tons of cash by having the plants on hand whenever you need them. Planters are very easy to find, whether it's at the dollar store, Amazon, or at a hardware store, and you can pick up inexpensive herb plants from your local grocery store or home center. Try to grow things you use all the time such as cilantro, basil, rosemary, mint, thyme, sage, or parsley.
Add Outdoor Cushions:
Instead of putting chairs out on your patio, consider using outdoor cushions instead. They're smaller, stackable, and much easier to move around. They're also very comfortable, especially when you're using the wall or balcony as a backrest. Just make sure you get weatherproof pillows to avoid a soaking wet mess! ????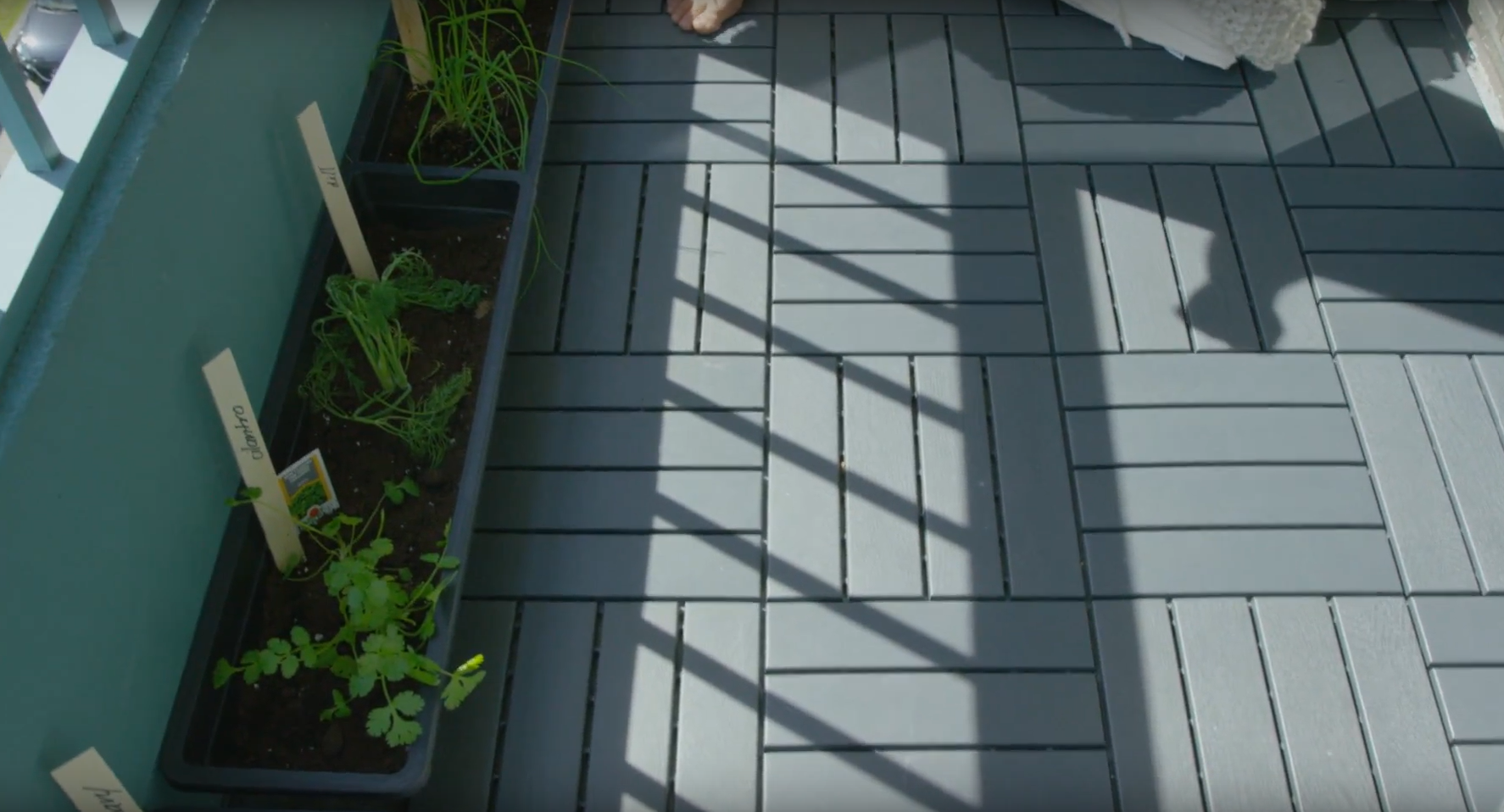 Revamp your Floors:
Concrete floors tend to get quite chilly and can cause rainwater to puddle, driving you back inside. Don't let this inconvenience stand in the way of you enjoying your apartment's outdoor space! Outdoor decking is an easy to install, weather-proof solution – plastic tiles that click together to transform your space, warm up the floor, and prevent water from puddling.
Feeling inspired? Try these tips and then get out there and enjoy the great outdoors… without the commitment of leaving your apartment.
Check out Arin's full video to see these balcony hacks in action:
If you use any of these suggestions, we would love to see it! Show off your revamped balcony and tag us using #MyHollyburn on Instagram, Twitter, or Facebook. ????