'Tis the season! Who's ready to cozy up at home, put on your favourite Christmas movie, and sip warm apple cider?
One of the best ways to make your rental apartment feel festive for the holidays is to decorate a Christmas tree. However, live Christmas trees pose extreme fire hazards, can be expensive and aren't allowed in many apartment buildings.
Fear not! We've put together this list to keep the holiday spirit alive with alternative, cost-effective and renter-friendly Christmas tree ideas!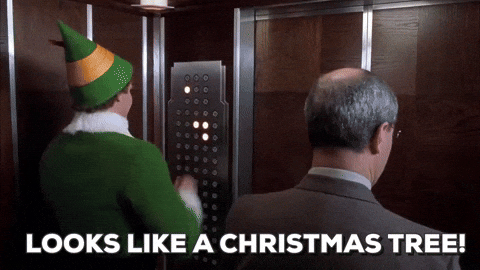 The Wall Tree

Creating a Christmas tree using string lights on the wall is a perfect way to save space and still make your rental feel festive. It's easy to do, inexpensive, and has a beautiful result!
How to:
Simply select a blank wall in your apartment (make sure it's near an outlet so you can plug it in!)
Using indoor string lights, create the outline of a Christmas tree (we recommend mapping it out on the floor first!)
Use renter-friendly command strips to hook lights in place.
Check out the easy step-by-step guide here!
Pro tip: Place wrapped presents against the wall to complete the look! Voila! Just like that, your home will be bright, light and full of holiday cheer.
The Stacked Tree

The Stacked Tree is commonly seen in malls and grocery stores but can easily be built in your apartment living room, too!
How to:
Choose your foundation, specifically big, medium, and small boxes. We'd recommend using about 15-20 in varying sizes.
Wrap each box with festive wrapping paper. Or make this more eco-friendly by using brown paper and drawing your own pattern!
Stack the boxes with the big ones on the bottom and the smallest ones on the top, so it forms the shape of a triangle. Once stacked, you might even choose to decorate the boxes with stickers, bows, ribbons, etc – now's your chance to get creative!
Last but not least, add the tree topper. This can be a bow, star, or special ornament.
Pro tip: Build your tree against a wall for added support.
Click here for more creative Christmas tree ideas!
The Wooden Tree

The Wooden Tree is a great alternative Christmas tree that you can re-use year after year. The best part? You can adjust the size to fit your space and they can be made in under an hour!
How to:
You'll need a wood board for the base and 3 thinner wood boards for the tree
Cut the wood for the tree to your desired size, create a triangle shape, and using a hammer and nails, secure each of the 3 corners together.
Using wood glue, create the base for the tree by connecting the wood board for the base to the triangle you just made.
Using wood glue or hot glue gun, fasten wire or string tightly in a zig-zag pattern within the triangle and hang decorative ornaments to make it festive!
Find a full step-by-step guide by Rona, here!
The Plant Tree

Living in a small apartment doesn't always have the space to put a Christmas tree, so it's time to start looking around at what you already have. While the Plant Tree is slightly less traditional, it is beautiful and creative nonetheless! Plus, it can be created with just 5 dollars!
How to:
Choose a medium to large house plant, such as a cactus, fern or ZZ plant. Better yet? Use a faux plant if you have one!
Carefully place lightweight ornaments and pretty ribbon along the leaves and branches.
That's it!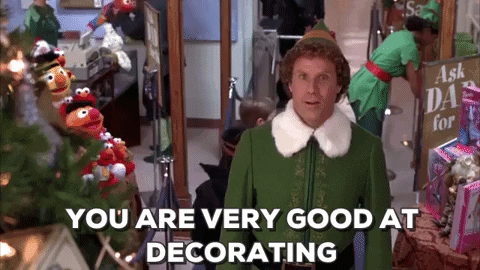 Did you create one of these DIY Christmas trees? Share it with #MyHollyburn for the chance to be featured! Follow us on Instagram for more renter-friendly home décor hacks @hollyburnproperties.
Happy Holidays!