Tiffany, Home Staging Manager at Home Reworks is an expert at using creative solutions to add personality into neutral spaces. Check out her top 4 tips below for making your apartment feel like home:
Wake Up Your Walls
No one knows better than a home stager how tricky it can be to personalize a space when you can't paint the walls. Peel and stick wallpaper is a cool trend right now and comes in so many colours and patterns. To make sure you don't go overboard – choose a feature wall and make it pop!
Don't Be Afraid to Get Thrifty
Thrift stores can be the best place to find unique, inexpensive accessories to really tie your space together. This can be a great strategy to switch up your décor without spending a fortune. Plus, you can find lots of unique pieces with lots of character! Some of the best things to keep an eye out for while you're thrifting are mirrors, vases, and lamps.
Breathe Life Into Your Space
Greenery is such a trend and we love it! While a thriving plant can add so much life to a space, a dying one can just as easily make a space look sad. Succulents and air plants are good choices for people without much of a green thumb. If all else fails – grab some fake plants! Stores like Trims in North Vancouver do an incredible job of creating very realistic looking greenery. Better yet? It's a one-time investment that will last a lifetime!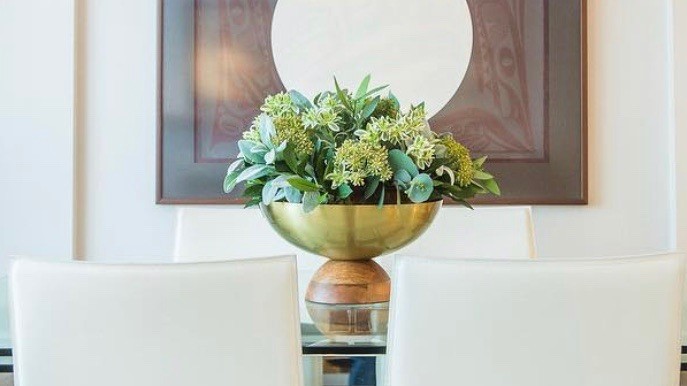 Switch Out Your Hardware
Changing out your cabinet hardware for fresh pieces is a great way to give a room an instant refresh! Stores such as Home Hardware have wide selections of cheap, stylish hardware waiting to revamp your room. Just make sure to keep track of your old knobs so that you can switch them back before you move out!