Watch Melissa as she shows off how quick & easy it is to put together this cocktail!
This light, summery vodka cocktail is a refreshing combination of sweet apple, tart lemon and fresh mint. Simple, easy, and perfect for entertaining groups of any size – that is, if you want to share ????.
No matter what the weather looks like outside – from a balmy summer breeze drifting through the air, to a complete downpour, this drink will make you feel like you're relaxing on a sun-drenched patio all year long.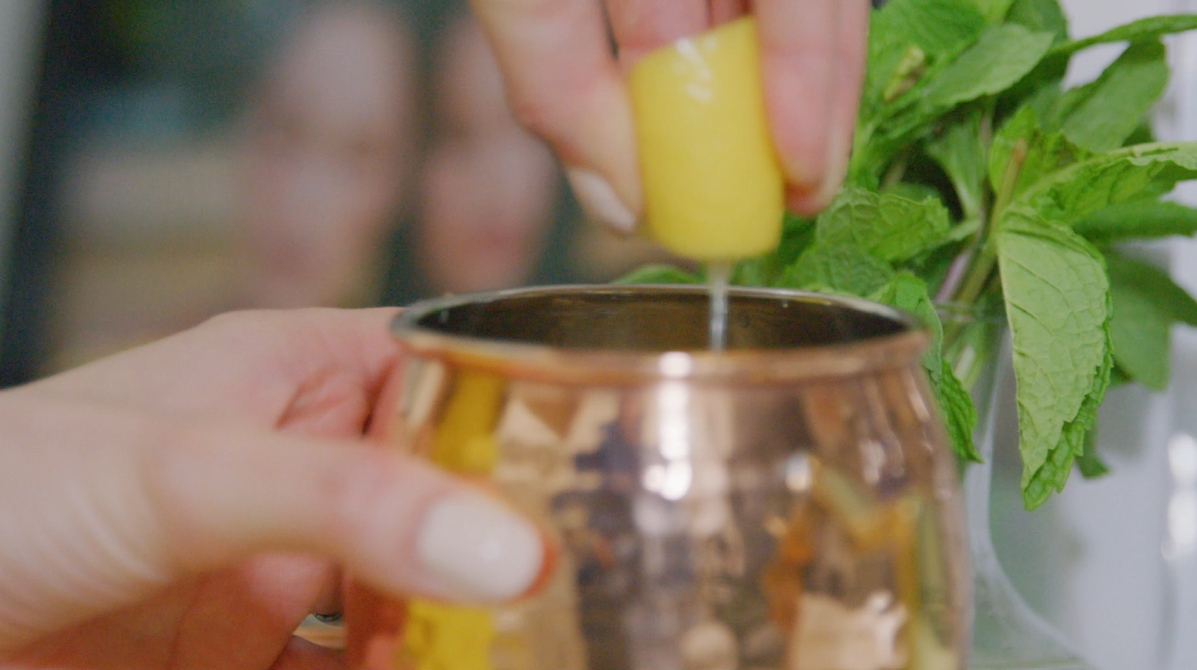 Like these glasses? Get your own here.
These apple juice cocktails are easy, fresh, simple, and best of all, made with ingredients you have on hand in your fridge. A refreshing summery beverage you could be drinking right now! What are you waiting for?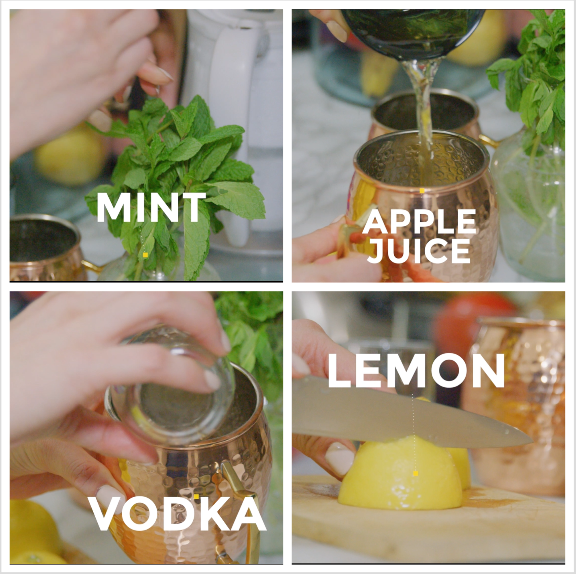 The only ingredients you need for this easy summer cocktail are: apple juice, vodka, lemon, mint, and ice.
Feel free to customize this cocktail recipe by substituting any type of juice you already have in your fridge. You can also adjust vodka content to your taste, or to how rough of a day its been… You could even add in a splash of soda water for a fun carbonated twist! Enjoy! ????
Ingredients:
2 oz vodka
4 oz apple juice
1 lemon wedge (+ a slice for garnish)
1 sprig of mint
Ice
Simply combine all the ingredients, stir, then sit back and relax. Cheers!