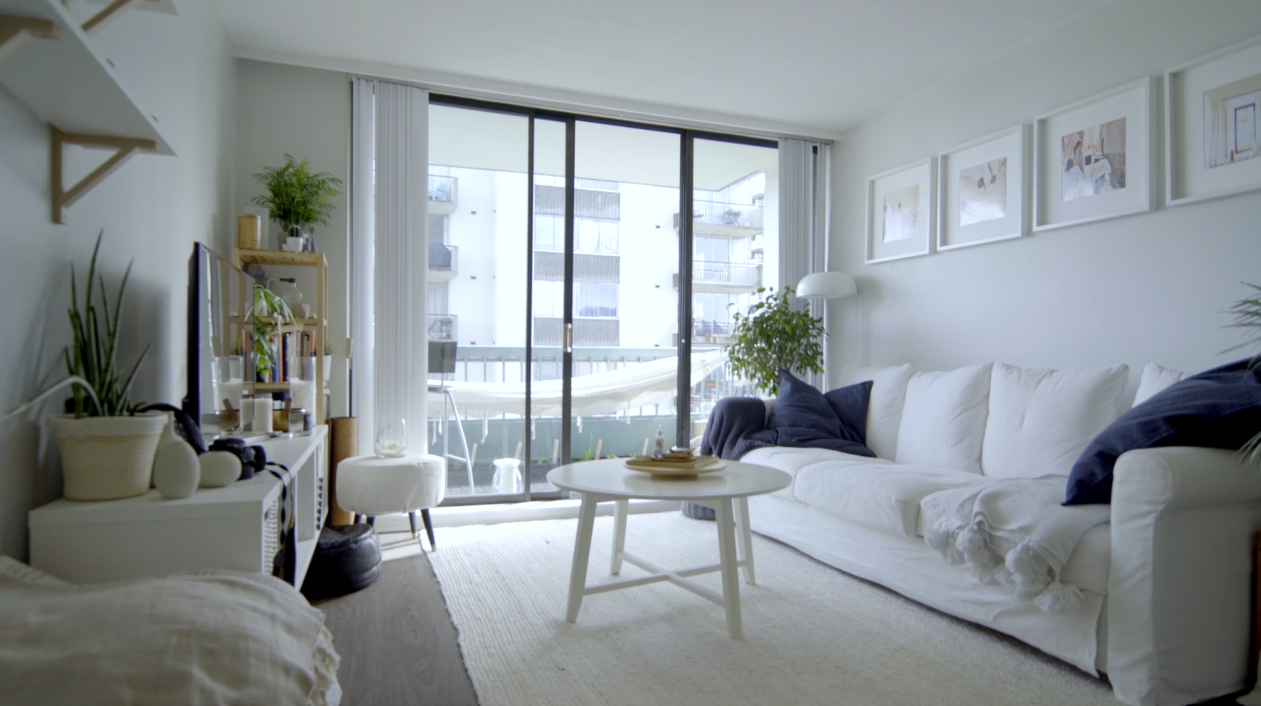 In order to create a cool boho-vibe, Arin is all about intention in her apartment. Like Marie Kondo, each item in her home is carefully assessed based on how much joy it sparks in her life. Many of her possessions are mementos from her travels, gifted from friends and family, or contribute to the overall ambiance of the space.
Arin is here to share her best tips on how to create a cohesive, flowing apartment space on a budget.
Make a mood board:
If you're looking to create a unified space with a common aesthetic, the first step is to make a mood board outlining your vision for the apartment. Arin seamlessly integrates a modern vibe into her rental by sticking to a neutral colour scheme, accented by white, gold, and wooden pieces. She also strives to keep her apartment looking simple and minimalistic, using items with elegant, clean lines to decorate. Inspired? Learn how to make your own mood board here.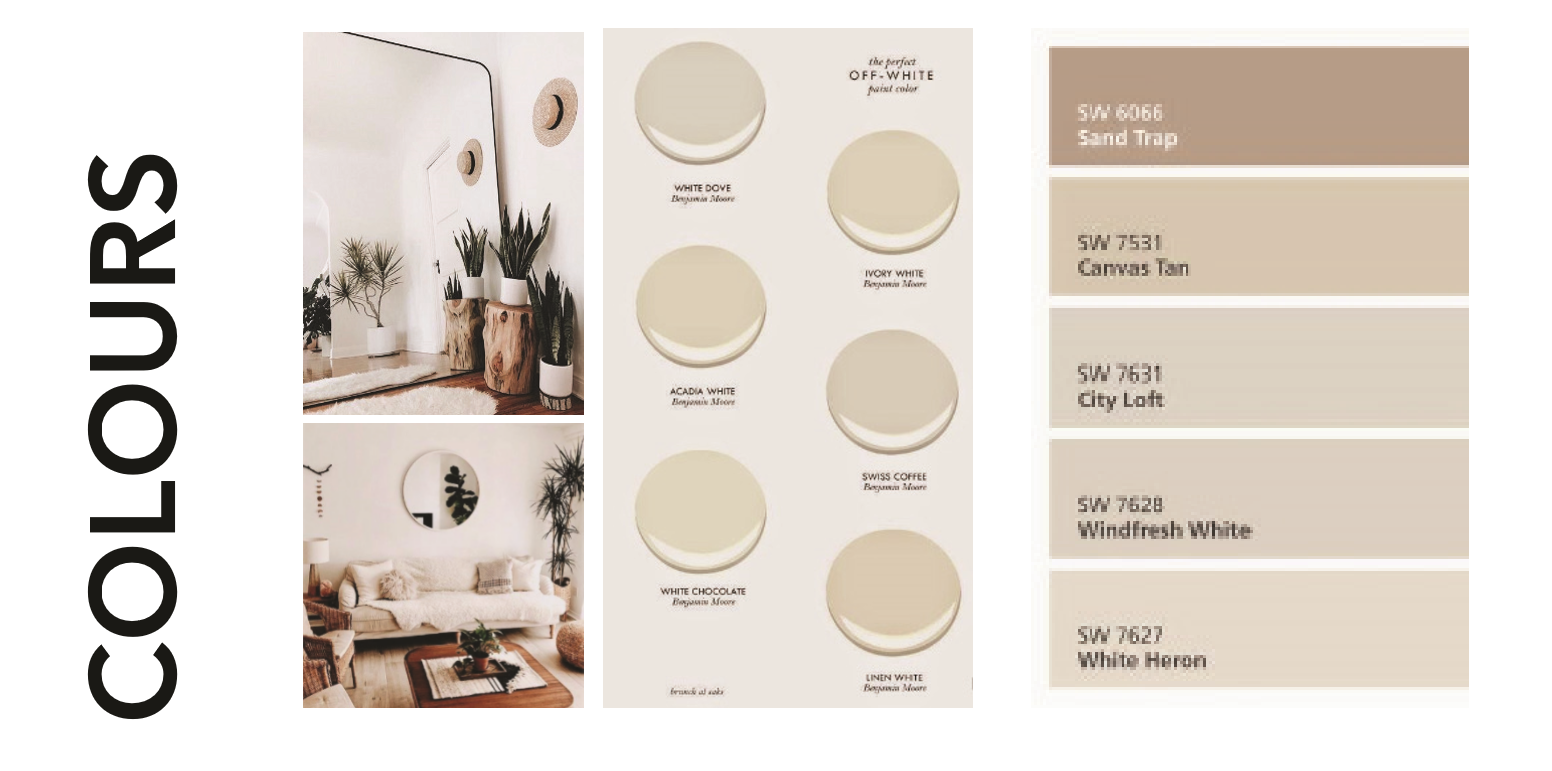 Decorate with photos:
Once you have your colour palette and aesthetic determined, an inexpensive and easy way to decorate your apartment can be with a framed photo display. Affordable frames can be found at places such as Ikea, or you can pick up a few at your local thrift store and spray paint or stain them to match each other. The frames can be easily hung using command hooks, which won't cause damage to the rental walls when removed. Try to choose photos that have a common theme, and that are cohesive with your colour palette.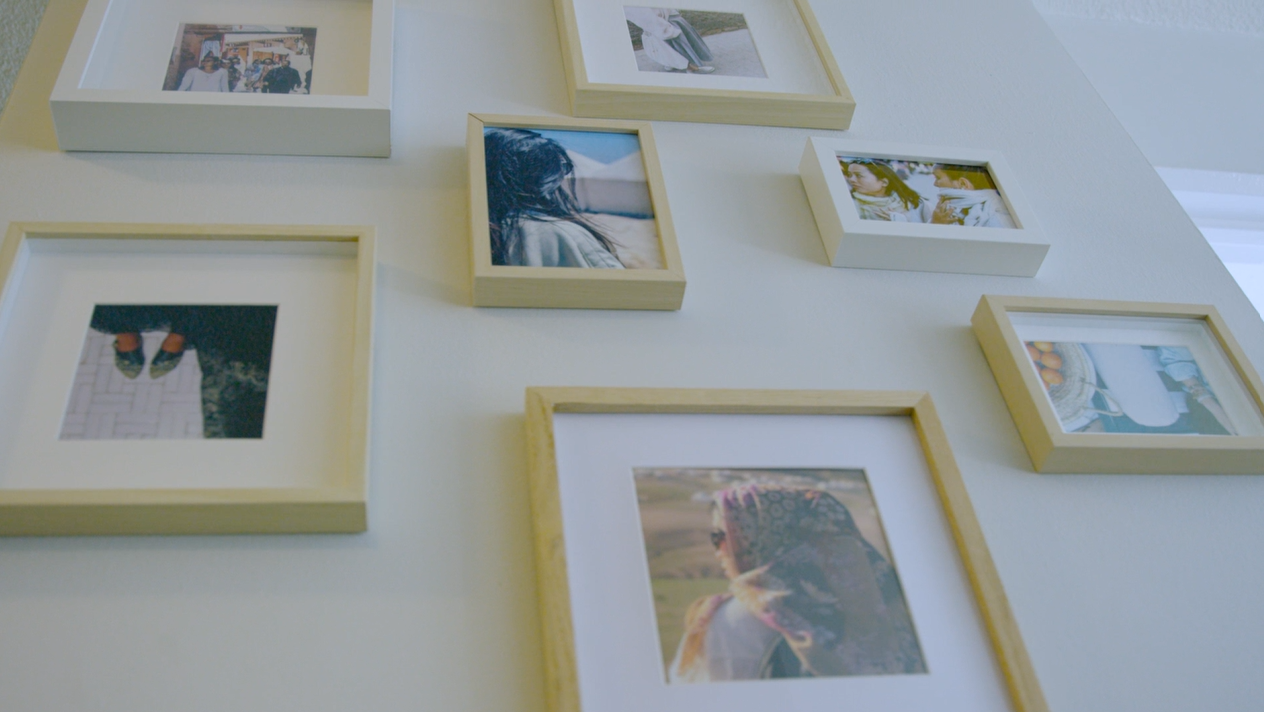 Display everyday items:
Though it can be our first instinct to hide away everyday items for fear of making our apartments look messy or cluttered, some items can be worked into a display that is both beautiful and functional. For Arin, this concept is demonstrated by her Turkish towel wall and reusable bags. The towels, hung by the entrance of her apartment, serve two purposes. The first – to allow her to easily grab one and head to the beach at a moment's notice. They also work to cover the electrical box in the entryway and create a more inviting space. Another great tip is to hang your reusable grocery bags, like these, by the door. You can throw your apartment keys in them when you get home and ensure that you never end up at the store without your bags again.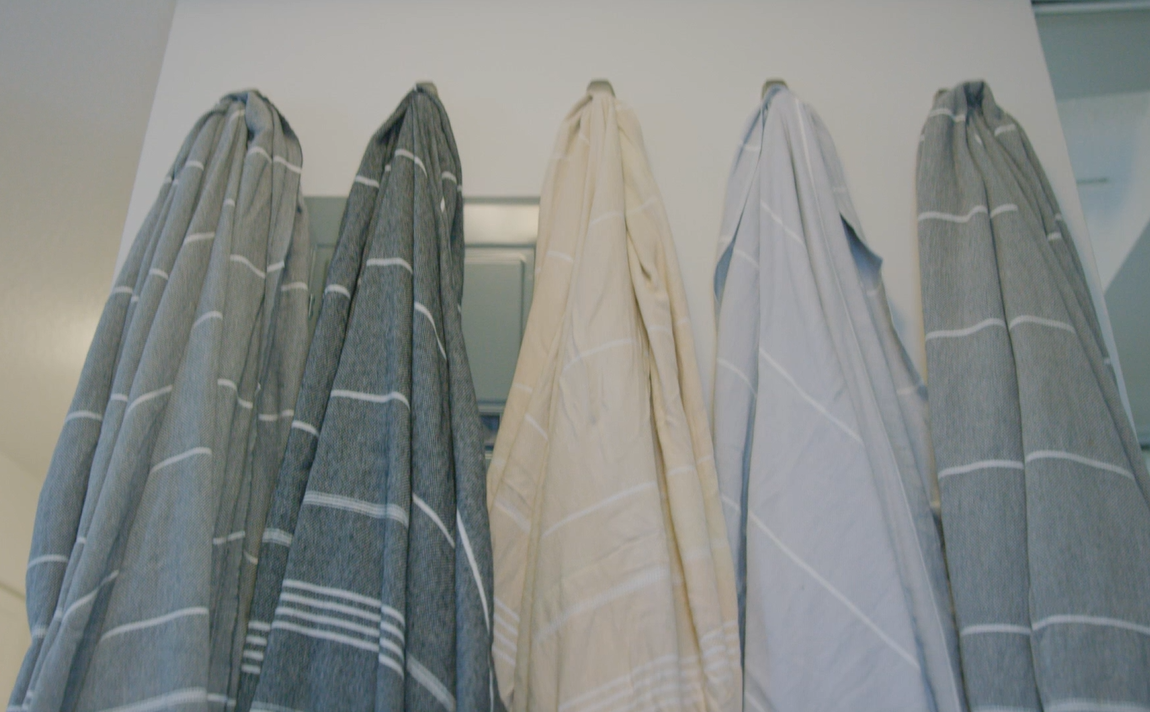 Check out Arin's full video here for all her tips and tricks and keep an eye out for more from her natural, bohemian apartment coming soon! #MyHollyburn
Meet Arin! This yogi, essential oil enthusiast, and beach bum is the force behind this beautiful bohemian apartment. Arin draws inspiration for her décor through her travels in Morocco and her love of clean, simple lines.