Meet Melissa ????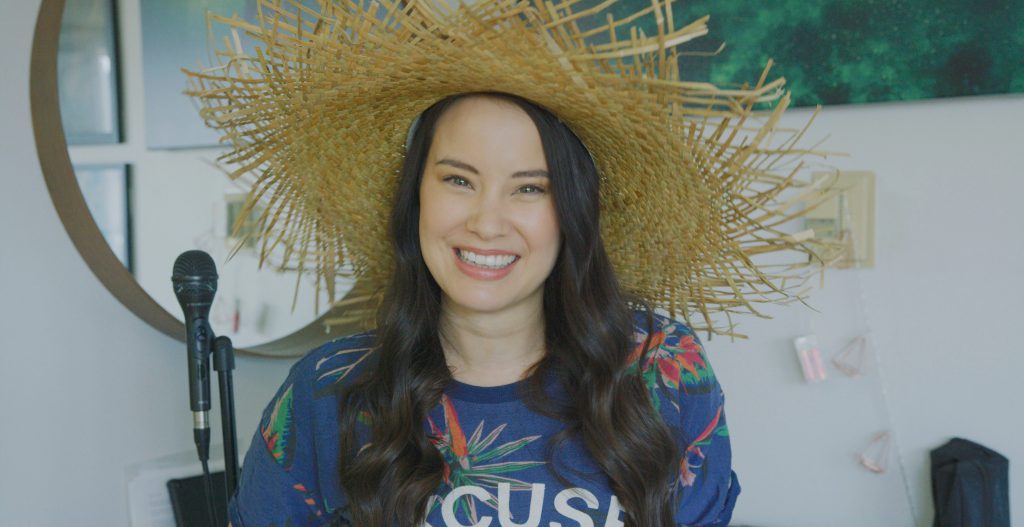 Sometimes it can be nerve-wracking to decorate your rental apartment because – let's face it – the fear of losing your damage deposit is real. But with a little creativity, Melissa discovered how to decorate her apartment in easy, renter-friendly ways that make her space feel like home – and lucky for you, she's shared some of her secrets.
In our first #MyHollyburn feature video, Melissa is self-proclaimed the Queen of DIY and her design ideas will have you wondering how you landed on a tropical island – and how you can replicate it!
Here are Melissa's 5 Budget Friendly Tips on How to Decorate Your Rental: Living Room Edition
Keep it simple:
When moving into a new apartment, it can be tempting to get everything unpacked, organized, and done right away. WARNING: this is NOT Melissa's philosophy. Melissa likes to keep it simple by starting with one room, one box, or even just one item at a time. This helps her stay on budget, gives her time to source inspiration and materials, and helps her keep her sanity! She uses the same approach when completing DIY projects like these cool skulls, too.
Choose a theme:
Melissa's trendy downtown apartment has an all-around tropical theme. This was inspired by her Australian roots and many travels to South East Asia. Choosing a theme is helpful when purchasing furniture and décor items to give your apartment cohesive flow and connect each room together. Because of this, you'll find an endless amount of banana leaf, beach photography, and torques selectively scattered throughout Melissa's unit!
Designate space for passion:
Melissa has taken a small room and made it work for her. As an avid musician, having a space for her music was essential. To do this, she elected a cozy corner to house her piano, guitar, mic and more, giving her the freedom to let her creativity soar. Bonus: the concrete walls means she can sing to her heart's content without disrupting her neighbours!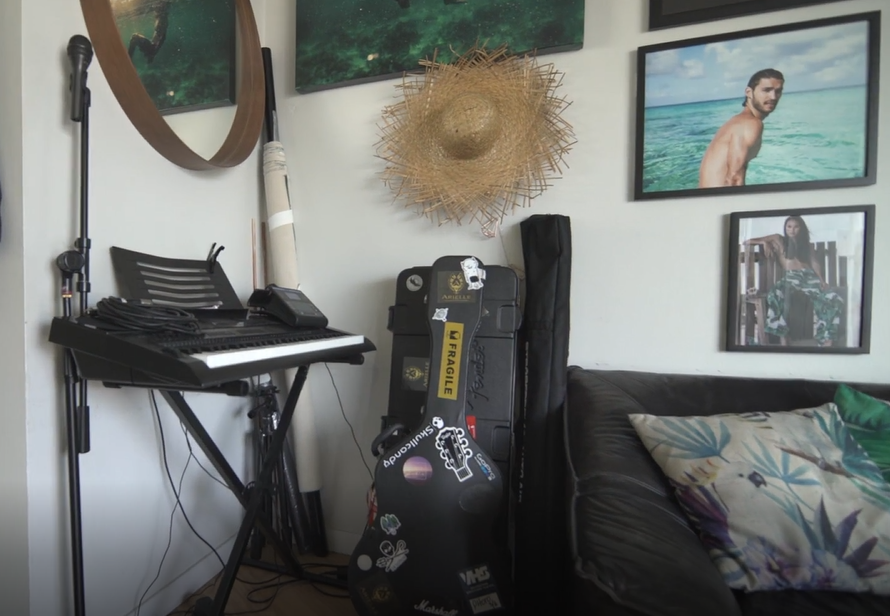 Get creative:
Does anyone ever have enough storage? For Mel, small spaces pose no challenge! She resourcefully transformed her hip poof into a linen closet and has a coffee table that doubles as secrete stowage for loose odds-and-ends. This keeps her home looking fresh, clean, and free from clutter.
Why buy it when you can make it?
For Melissa, Do It Yourself projects come easy. Her natural aptitude for all-things artistic has allowed her to make her Hollyburn apartment home with travel mementos and creative crafts. Photo walls are a trendy way to add a personal touch to your apartment, but did you know they can be renter-friendly, too? Learn how Mel does it on IGTV!
Thanks for the tips, Mel!
Do you have a creative apartment, too? Our #MyHollyburn contest aims to celebrate the lifestyle that renting offers. In this contest, Hollyburn residents can share their design hacks, cool storage tricks, and DIY ideas that help to personalize their apartments and make them feel right at home. Submissions deadline: May 31st, 2019. Enter today!