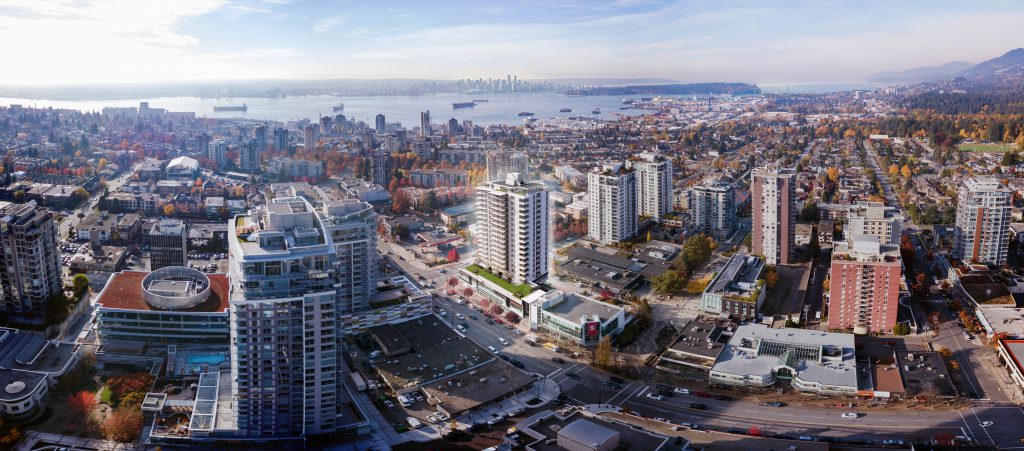 A contemporary West Coast design, and top-floor amenities are elevating rental living for North Vancouverites. Through thoughtful construction, innovation, and style, The Lonsdale is a place you will feel comfortably at home.
Here are the Top 10 Reasons to Live at The Lonsdale
Amazing Views
At The Lonsdale, the views are the star of the show, and nearly all units are blessed with incredible views! This means you'll be looking at something beautiful no matter what direction you're facing – if it's not the snow-capped Cut on Grouse mountain, it's the bustling Vancouver port and iconic sails at Canada Place; or it's the serene sunsets that quietly disappear behind the Lions Gate Bridge. So, no matter where you are, The Lonsdale has a view for you.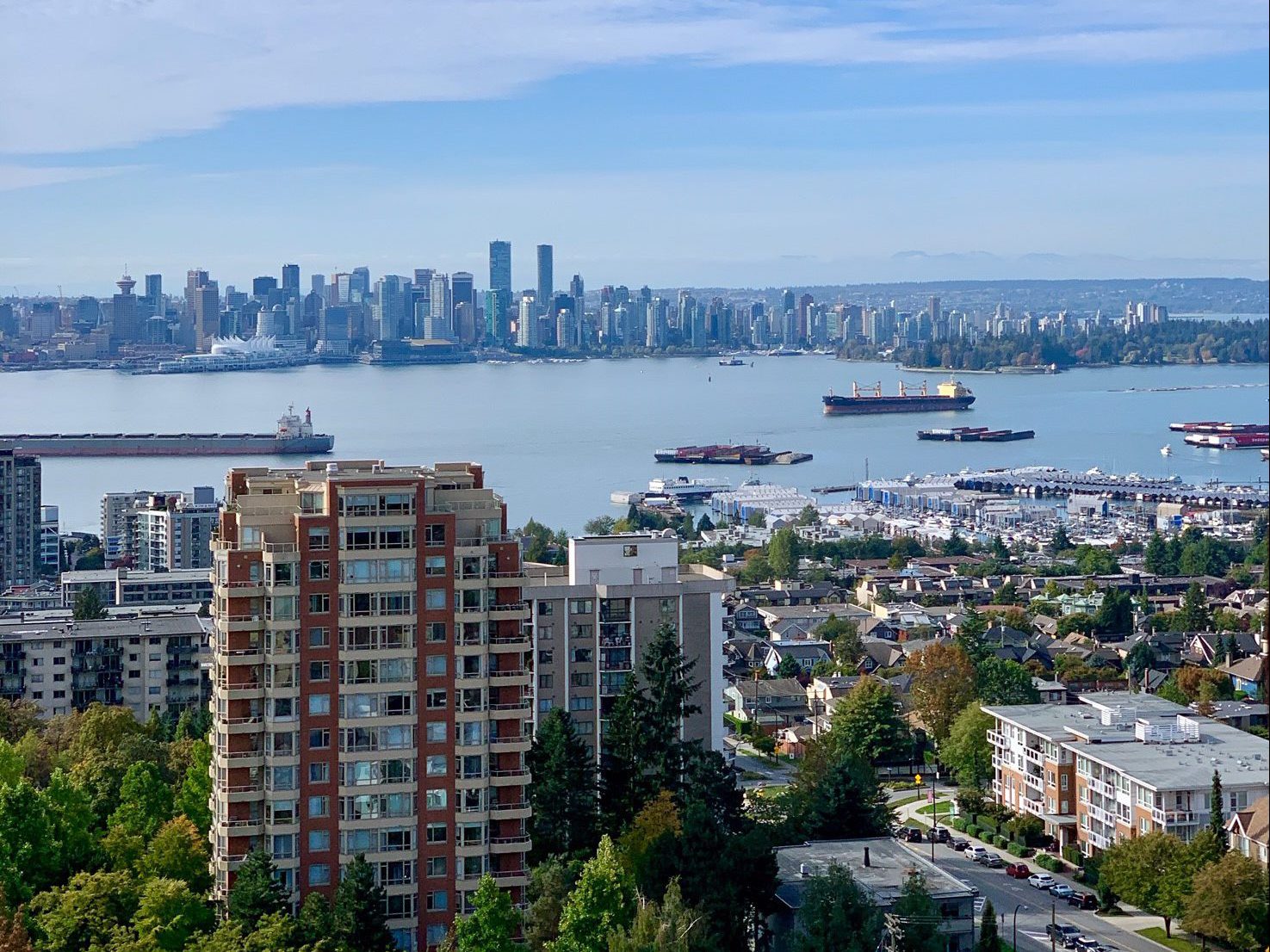 Inspired Interiors
The Lonsdale rental apartments are inspired by nature. The lobby boasts a lofty 25ft ceiling, wood accents, and hues of deep ocean blue to welcome you home. We've outfitted the suites with beautiful vinyl plank floors, composite stone countertops, open concept floorplans and big, bright windows to honour the West Coast setting.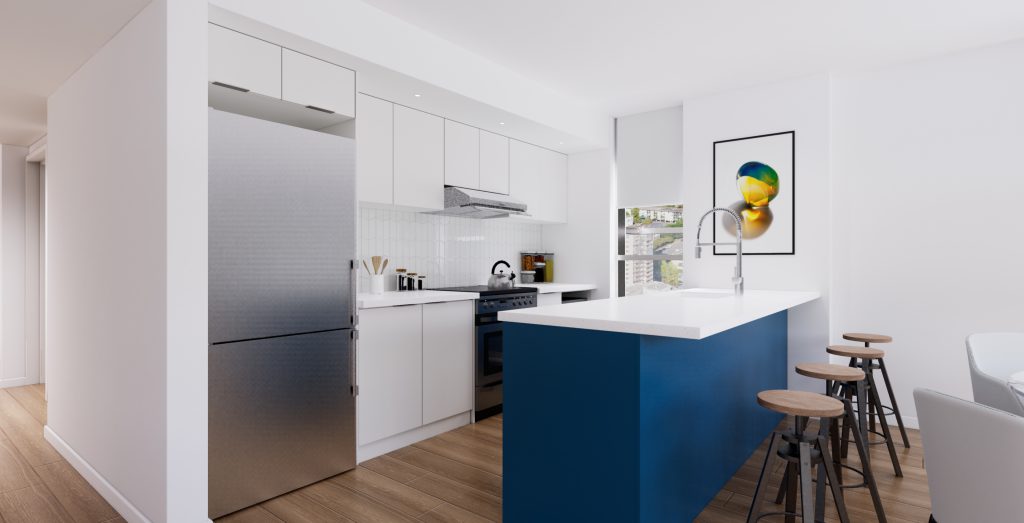 Rooftop Terrace
The wraparound rooftop terrace is the best place to take in the remarkable views! Here, you can entertain guests, exercise your green thumb in the community gardens, or grill up a delicious dinner on the communal BBQ. It's a space worth bragging about!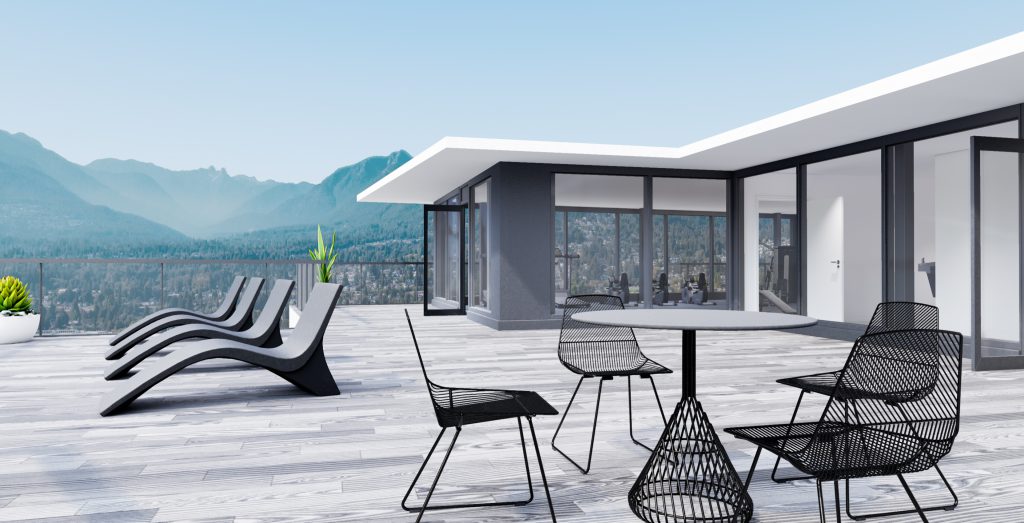 Rooftop Gym
Not a gym person? You would be if you lived at The Lonsdale! The state-of-the-art top-floor fitness centre is complete with floor-to-ceiling windows that overlook the North Shore mountains, so you can work out with a view…It doesn't get more motivating than that!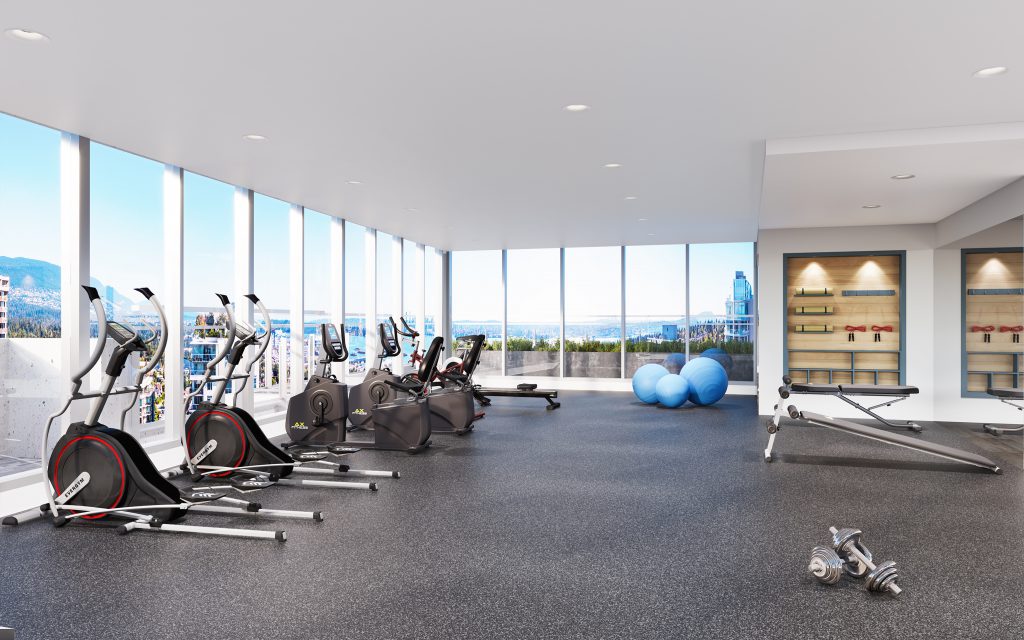 Shared Penthouse
Like Hollyburn, the Lonsdale is committed to community. In order to encourage residents to meet their neighbours, the amenities are located on the top floor – creating a shared penthouse everyone can enjoy. These amenities include a social lounge equipped with a cozy living space and kitchen area; it's the perfect spot to connect and relax – it's a true extension of your home.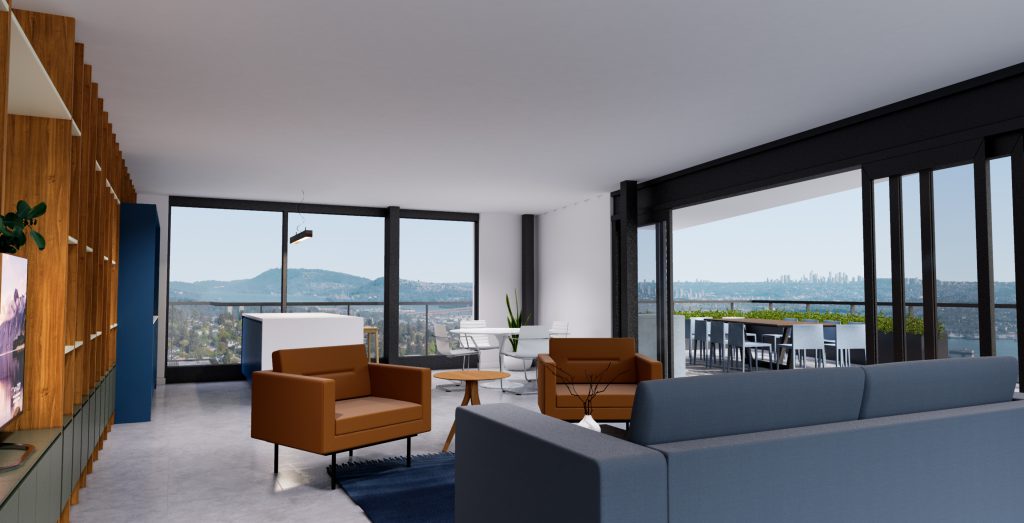 Central Location
It's all about location! Location! Location! The Lonsdale's conveniently situated on the corner of 13th St and Lonsdale Ave, an urban hub with all essentials just steps away. You can easily get whatever you need in a matter of minutes – completely car free, with Whole Foods, Shopper's Drug Mart, and Liberty Wines directly across the street! Not to mention Lower Lonsdale is only a 12-minute walk that will land you in the centre of North Vancouver with trendy restaurants like a brand-new Joeys, Nook, Burgoo, and Raglans, plus the Shipyards Night Market, and the Spirit Trail.
Transportation
With a Walk Score of 94, you won't need a car at The Lonsdale. Since it's located on main transit routes with access to the Spirit Trail, walking, transiting, or biking are all great options for getting where you need to be. Working downtown? No problem! Walk 2 blocks and hop on the 240 or 241 for a near door-to-door commute. Grab the 230 or 229 to Lonsdale Quay to catch the seabus – with sailings every 10-minutes, it's easy and stress-free.
Nature's Playground
North Vancouver was made for outdoor enthusiasts. Since Grouse Mountain, Cypress Mountain, and Seymour Mountain are all within 30-minutes from the front door, there are endless opportunities for fun and adventure. Whether you're a hiker, biker, or runner the North Shore is Mother Nature's playground.
Brand New Building
It's the uniquely curved architecture, designed by Walter Francl, that maximizes the incredible ocean, mountain, and city views from every suite. By designing The Lonsdale with function and beauty top of mind, the bold architecture creates a statement at the gateway to North Vancouver.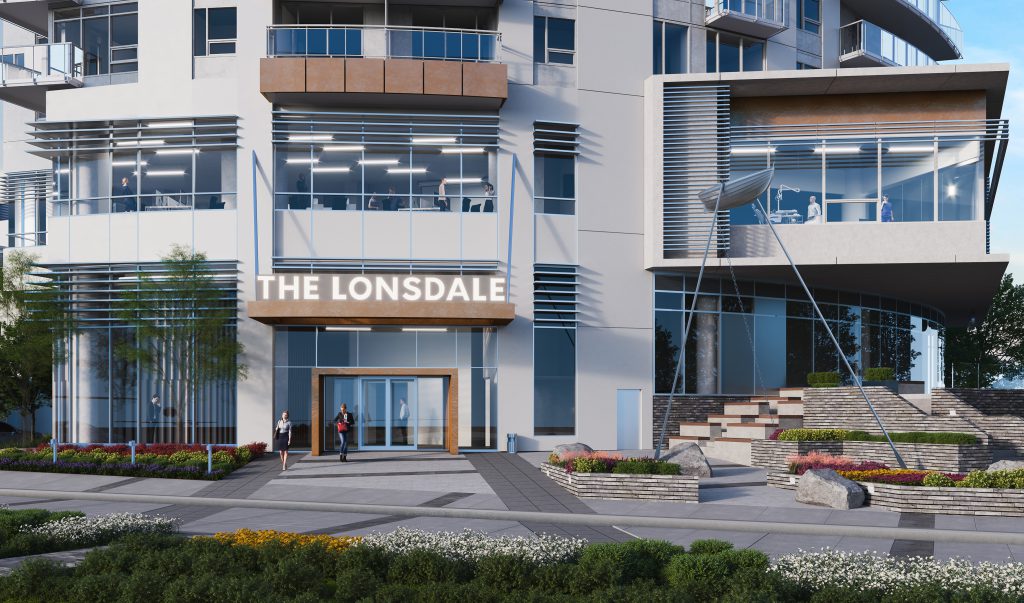 So, are you interested in renting at The Lonsdale? Join our waitlist and be among the first to know when new information is released about pricing, leasing, and more!