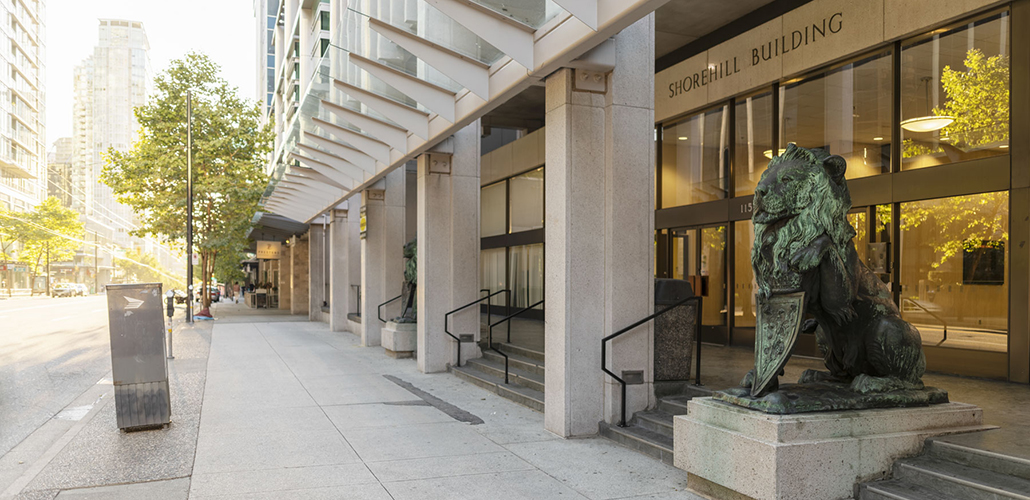 Hollyburn Properties Limited recently announced the purchase of the office building at 1155 West Pender St and the sale of the residential building at 1640-1650 Alberni St, both located in downtown Vancouver. Currently, the property management and purpose-built rental developers' head office is located at 1650 Alberni, which will move to the new building in early 2020. The reason for the venture into the world of commercial real estate is to continue to diversify, grow, and expand their portfolio, while relocating their head office to a more central area, close to public transit, restaurants, and 30 of their existing apartment communities.
News Coverage on The New Purchase:
Hollyburn Properties, Vancouver's largest owner/operator of apartment buildings, has expanded its portfolio to include an office building located at 1155 West Pender. The new property, ideally located near Vancouver's city centre, is set to become the company's new head office in early 2020.
As an industry leader, Hollyburn said it felt the need to diversify its asset base in an extremely competitive and somewhat uncertain market. The physical reality of the dated, more maintenance-heavy Vancouver apartment building stock, coupled with the economic reality of high valuations, transfer tax, and change of legislation, plus other punitive political risks, made the prospect of a commercial building an attractive consideration.
Read full article by Erin Ruddy / Canadian Apartment Magazine
____________________________________________________________________________________
Hollyburn Properties Limited has purchased the Shorehill Building at 1155 W. Pender St. in Vancouver and will move its head office there in early 2020.
"Along with apartment properties and land for development of apartment properties, Hollyburn is actively seeking new asset classes like office and industrial," said Hollyburn general manager Allan Wasel.