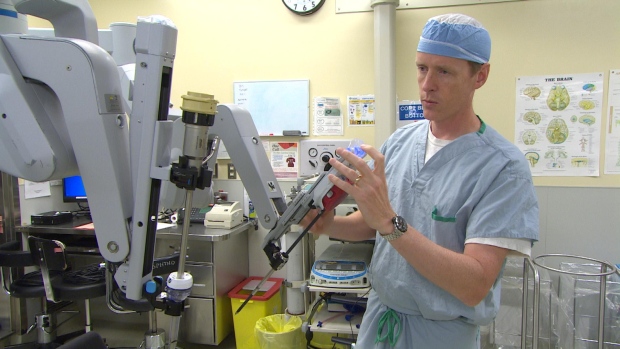 VANCOUVER, B.C. – "Vancouver General Hospital is getting a new $4 million robot-assisted surgery system to conduct minimally invasive surgeries, which it says help speed patient recovery times.
The new system will replace the hospital's current robot system, nicknamed "Jack." It's retiring after 10 years and more than 1,000 surgeries."
"Vancouver Coastal Health is purchasing the $4 million system with help from private donations. It received a gift of $1 million from Hollyburn Properties and the Sander family.
The same group also donated another $1 million to upgrade the hospital's MRI machine."