Need some apartment therapy? Don's cool black + white themed apartment decor is perfect for modern urbanites!
As a merchandiser and interior designer, Don is an expert at finding quality pieces that complement his apartment beautifully and work to make the space functional and efficient. His studio apartment features a slick black and white design, inspired by posters he picked up from the ACE Hotel in Palm Springs.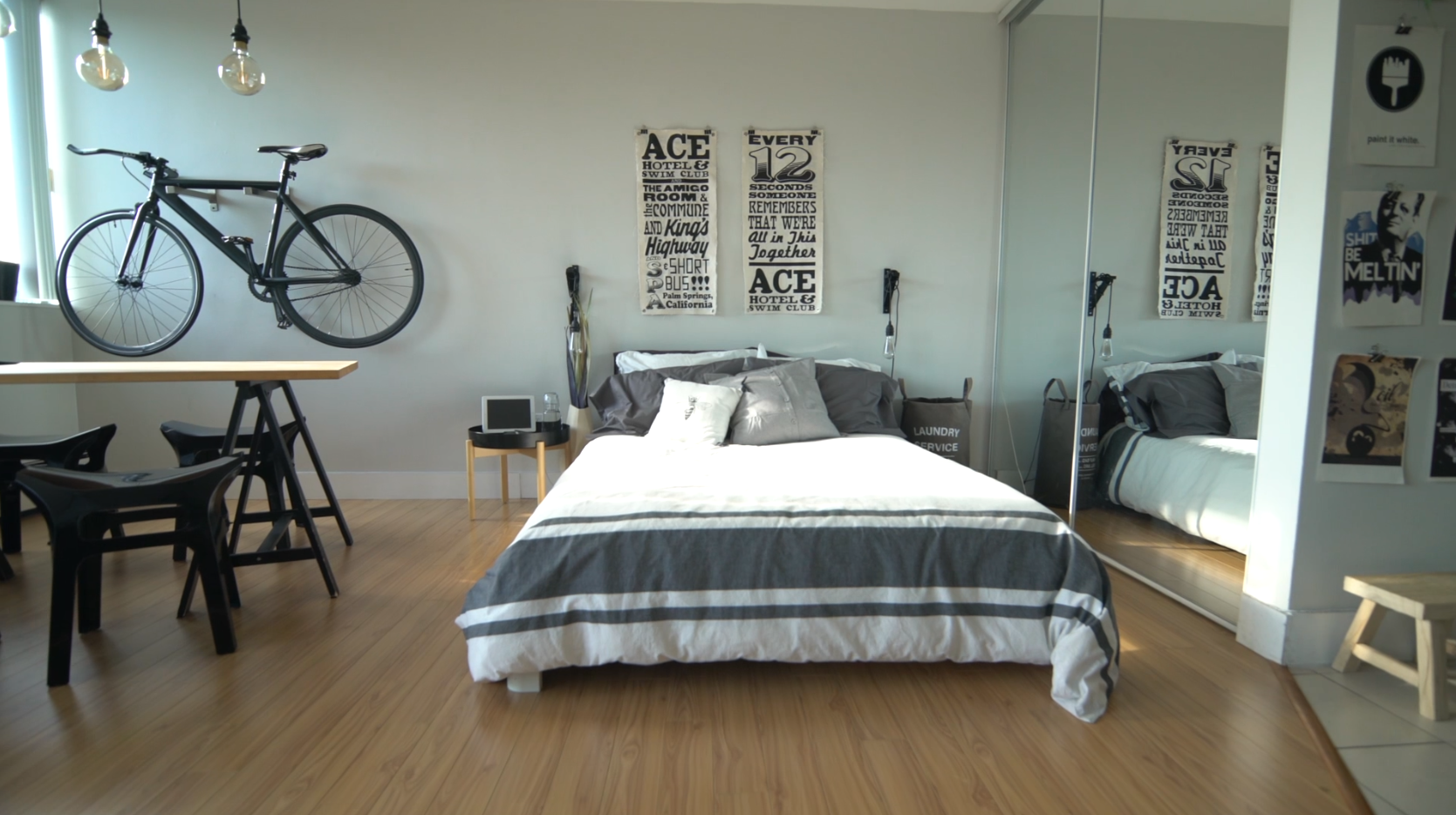 Don invests in low-lying furniture, such as his couch and bed. Since he lives in a studio apartment, this technique helps to create more unobstructed visual space in the room and makes the space feel bigger. Colour is concentrated into one corner of the room, featuring many of the designs of Japanese artist Takashi Murakami.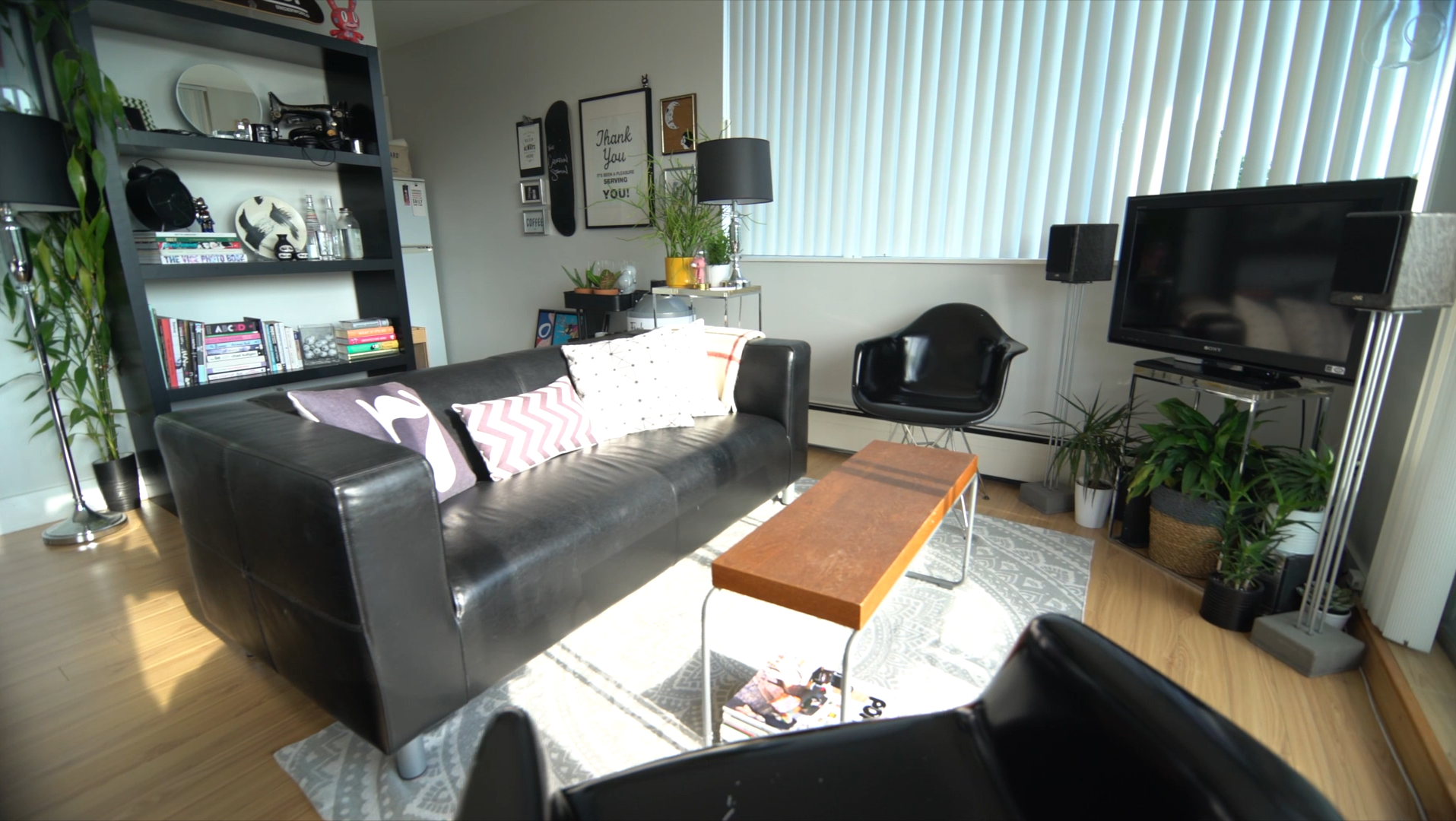 Below are a few options if you're looking to bring some of Don's classic style into your own apartment. These stores capture the cool energy of his space, making it easy to shop Don's look!
Parliament – 115 Water Street, Vancouver (Gastown)
This trendy store in Gastown specializes in crisp, modern furniture with a very neutral colour palette. Their pieces are designed with apartments in mind, as they offer a range of multi-functional and space-saving furniture.
OMG It's Small – 1400 Marine Drive, North Vancouver
One of the most common mistakes people make when trying to furnish a studio apartment is overwhelming the space with oversized furniture. Don avoids this by purchasing items that are simple, minimal, and most importantly, small, without compromising on comfort. At times like this, having a store dedicated to exactly what you're looking for can come in handy. OMG It's Small – an offshoot of popular North Vancouver furniture store Ginger Jar, specializes in furniture designed to fit small spaces.
Takashi Murakami is an artist who gained renown for his innovative works that combine classical Japanese art with contemporary Japanese pop culture. His bold and colourful art pops perfectly against the black and white backdrop Don created in his apartment.
Don's Design Dupes
Are you loving the look of Don's studio apartment and want to recreate it in your own place? Here are some lookalike pieces so you can get the style for youself!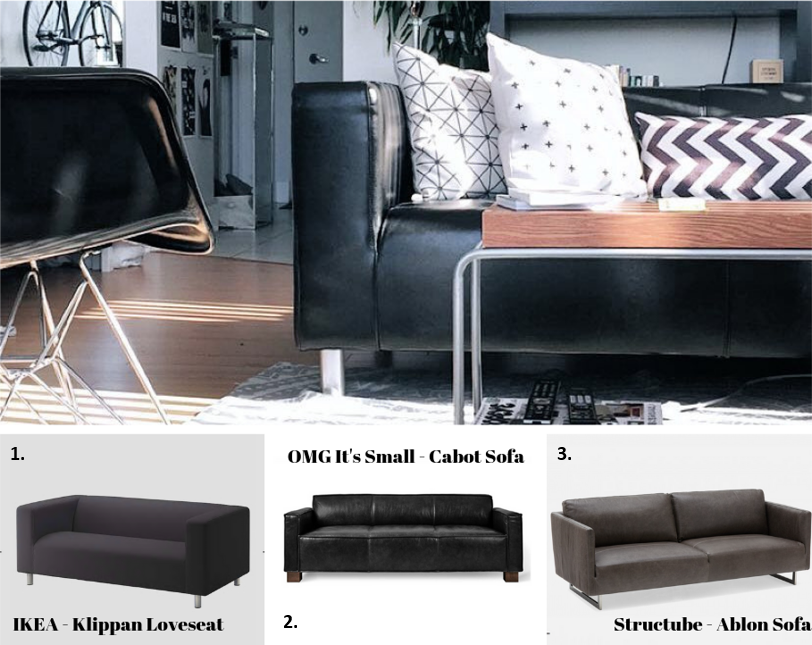 1. The IKEA Klippan Loveseat is a budget-friendly option, at only $400, that has a very similar look to Don's couch – you can find it here.
2. The Cabot Sofa from OMG It's Small will knock you back $3,160, but this investment piece is sure to add a classy touch to your apartment. You can buy it here.
3. The Structube Ablon Sofa rings in the middle of the road at $1,699, and is a 100% leather sofa. Check it out here.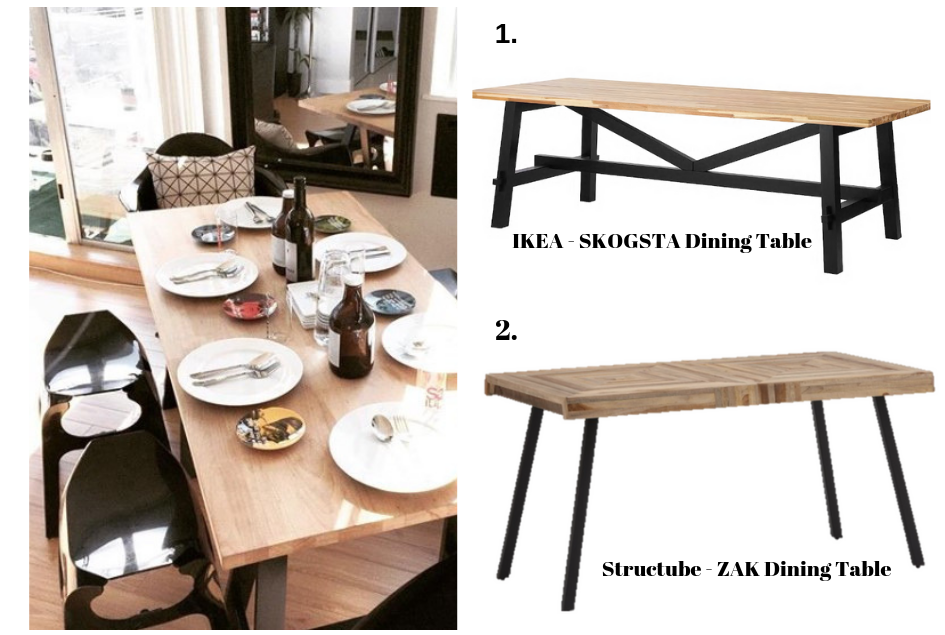 1. Splash out on the $679 IKEA SKOGSTA Dining Table for a slightly bigger option here.
2. Try out the $259 Structube ZAK Dining Table for an industrial, modern touch here.
Key Takeaways From Don:
Opt for low-lying furniture: Don's low bed and couch help to make his apartment feel bigger than it is.
Choose a theme: The Ace Hotel posters above Don's bed serve as the inspiration for the rest of the space.
Be creative: The black and white theme continues in the living room, but Don's not afraid of colour and has dedicated space to break the black and white rules!
Function first, design second: Don hangs his bike on the wall – serving as both a cool statement piece and a handy storage hack.
Get off the wall: Don places his furniture mindfully to create different sections for sleeping, eating, and living.
Can't get enough of Don's stylish digs? Here are a few more pictures that show off his studio: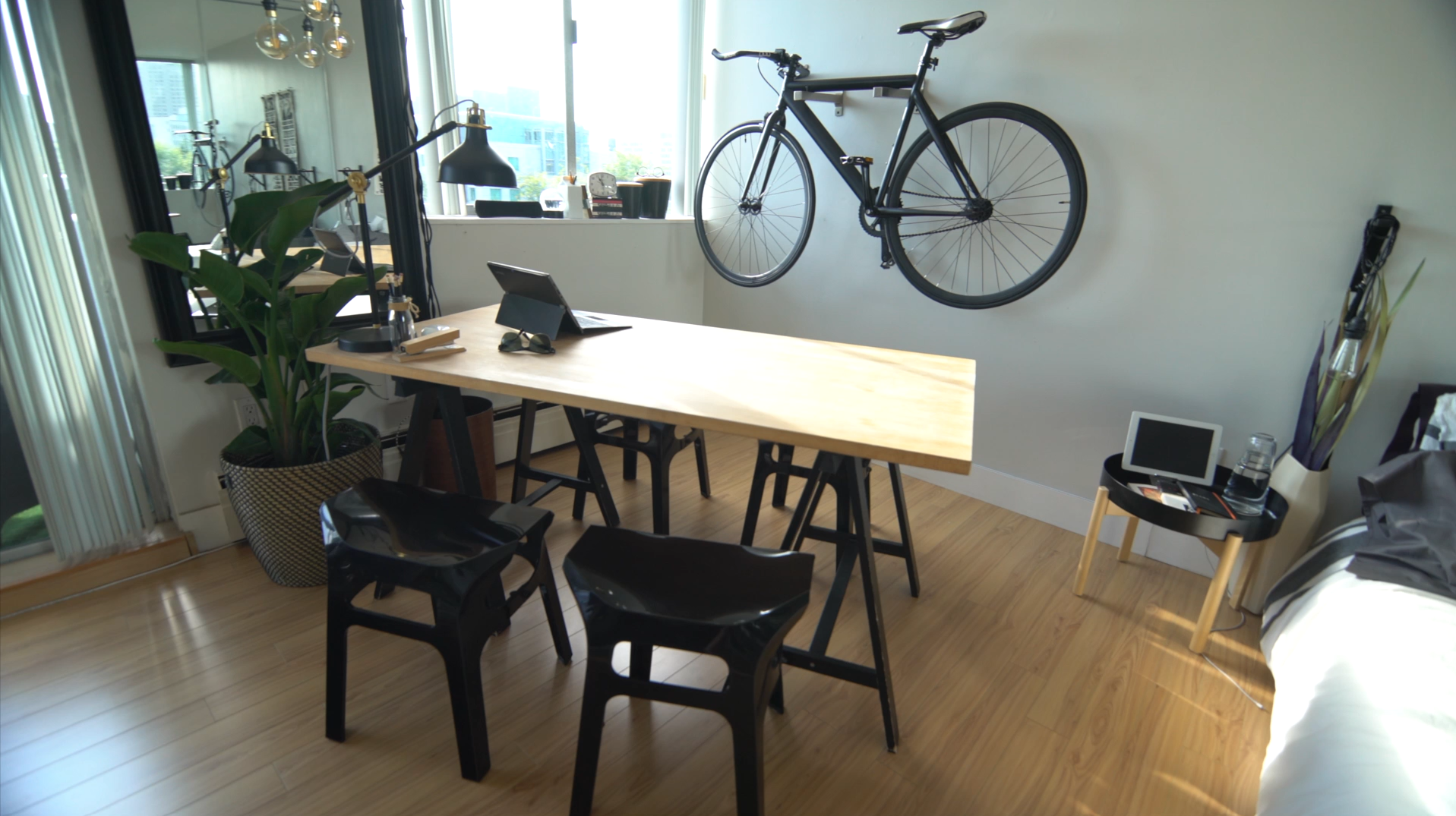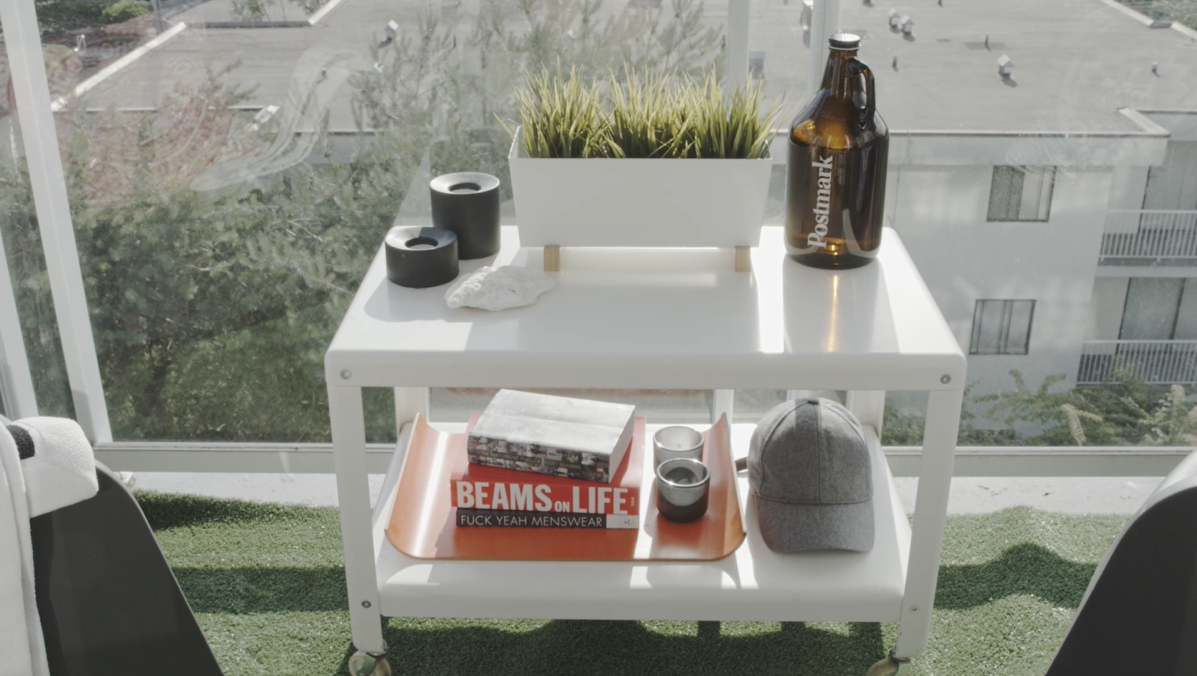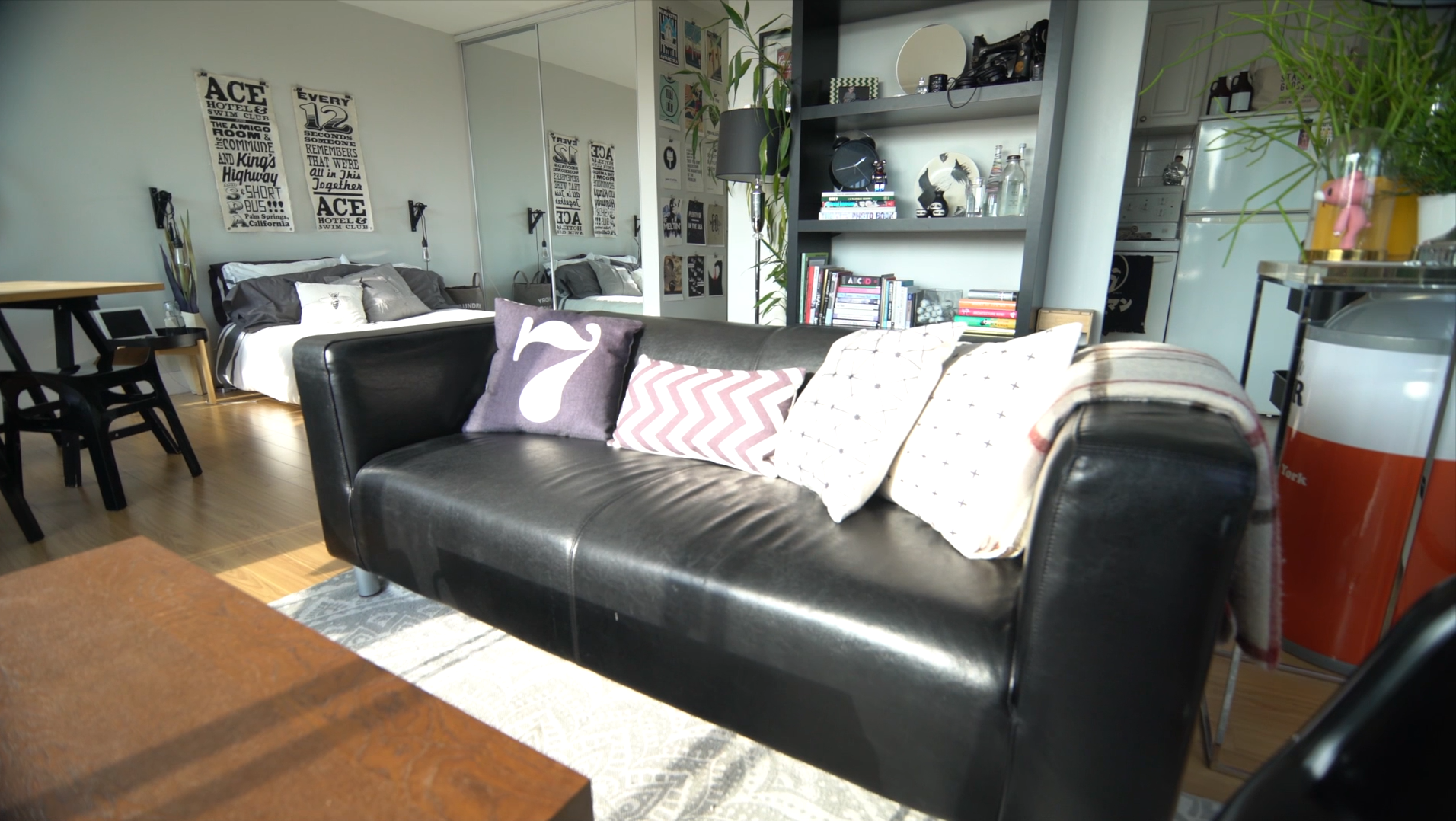 Feeling inspired? If you Shop Don's Style, we would love to see it! Show off your revamped apartment and tag us using #MyHollyburn on Instagram, Twitter, or Facebook.
Looking for an apartment for rent? Sign up to receive project updates, new, and exclusive insights about our rentals.