Yassi and Milan have used crisp whites, linens, and wicker to bring the charm of the beach into their apartment.
Loving their look? You can channel the fresh beach vibes of the space in a few easy steps:
Get Paint Happy
White spray paint is going to be your best friend if you're looking to create an apartment like Yassi and Milan's. They've found that this DIY solution allows them to transform any item into something that matches the look of their apartment quickly and inexpensively.
Note: When using spray paint, make sure to take it outside, cover your surrounding belongings and the ground to ensure it stays free from paint, protect yourself by using a mask, and lastly, be sure to properly dispose of the equipment afterwards to maintain safety for yourself, your neighbours, and the building.
Buy a Bunch of Baskets
Woven baskets are one of those magical dual-purpose items that can be both decoration and storage. Yassi and Milan have placed these woven wonders throughout their apartment and filled them with anything and everything – from linens to electrical cords to plants and beyond! In doing this, they've created flow from room-to-room and maximized the laidback beach-vibe in their rental apartment.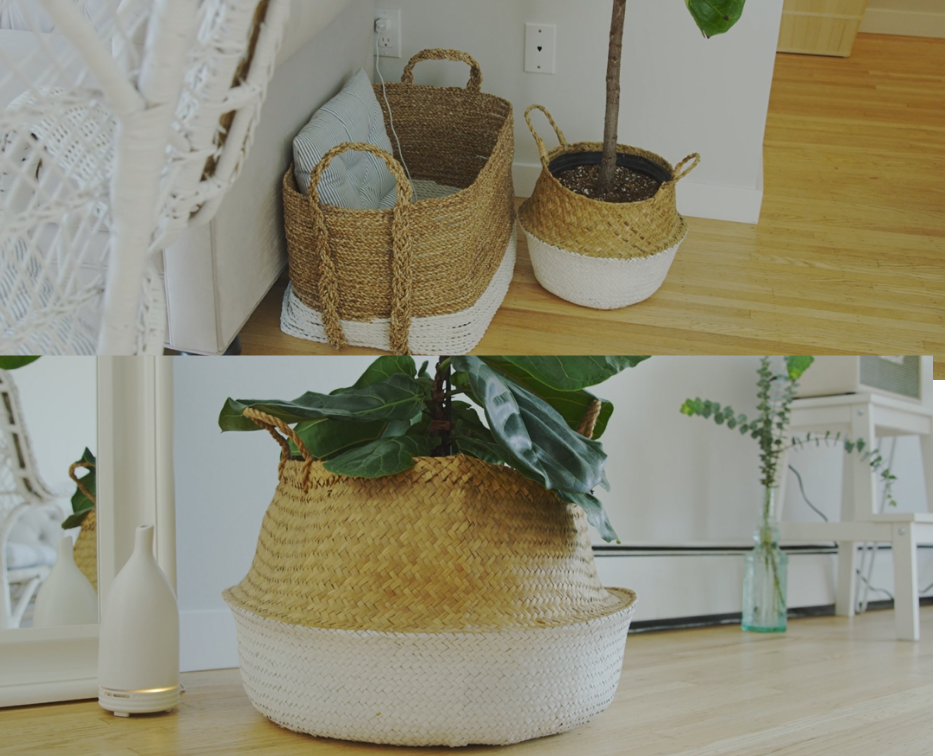 Add in Accents
When you're decorating with a neutral colour palette, you have the freedom to play with accent pieces that really POP. Aside from the abundance of fresh greenery from their many leafy plants, this beach-obsessed couple uses copper and sea glass blue to add a lot of visual interest.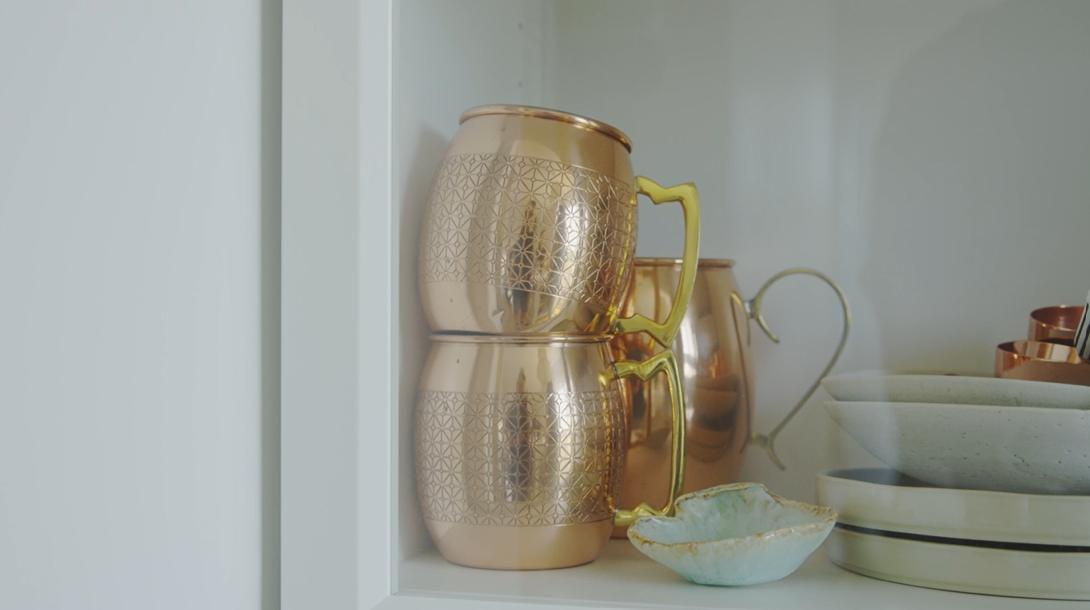 Shop the Look:
While accessories can help to tie a space together, it's the bigger pieces such as couches and chairs that really draw the eye in and immediately set the tone upon entering the apartment. So it's important that they send the message you want them to and go with your chosen apartment décor.
Yassi and Milan's sofa is a true statement piece! If you're in the market for a trendy chesterfield like theirs, look no further!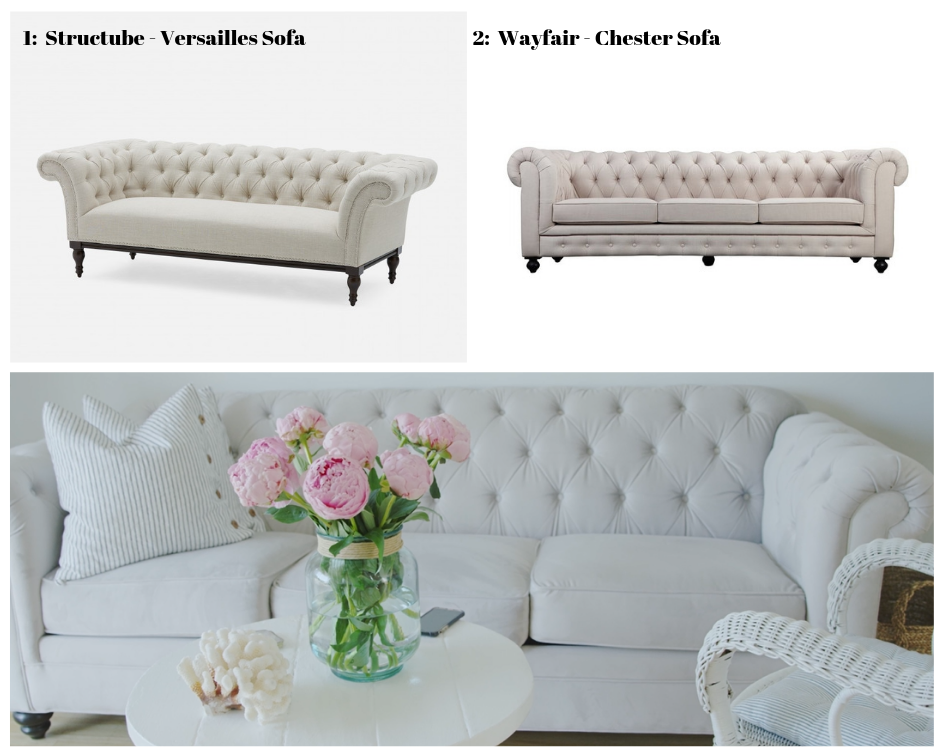 The Versailles sofa from Structube is a deal at $999. The pale colouring will help to make your apartment feel bright and airy!
More of an investment piece at $2,699.99, the Chester Sofa from Wayfair makes a statement that your guests won't soon forget.
Nothing screams "beach-chic" quite like wicker. A white wicker chair will keep the space looking nice and bright.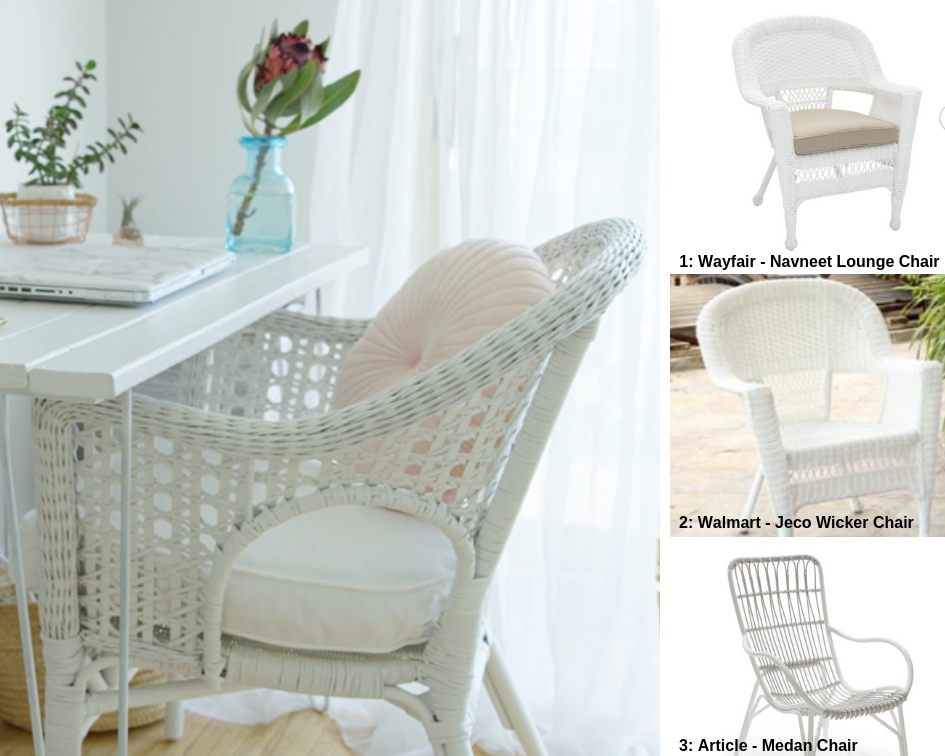 The Wayfair Navneet Lounge Chair is weatherproof and will look great either inside or outside of your apartment. Get it here for $264.99.
Walmart offers a more affordable option with the Jeco Wicker Chair for $110.65.
Relax into the elegant curves of the Article Medan Chair for $269.
Extra Takeaways from Yassi and Milan
Use linens and light-coloured fabrics: these soft fabrics make you feel like you're lounging at a beachside retreat, while making your apartment seem much brighter, too.
Extend your counter space: opting for a high-topped dining room table and bar stools. This will create a second countertop that will give you tons of room for food prep while keeping the option for a sit-down meal.
Add gauzy curtains: this will allow the light to stream through and give your apartment an airy feeling. Bonus – they dance beautifully when the wind blows, adding a feminine, whimsical feel!
Keep clutter at bay: make your space feel bigger and more spacious by tucking away or getting rid of unnecessary items.
Decorate with fresh cut flowers: flowers are an easy way to add a splash of colour, life, and texture into your space.
Check out more of Yassi and Milan's bright, beachy apartment: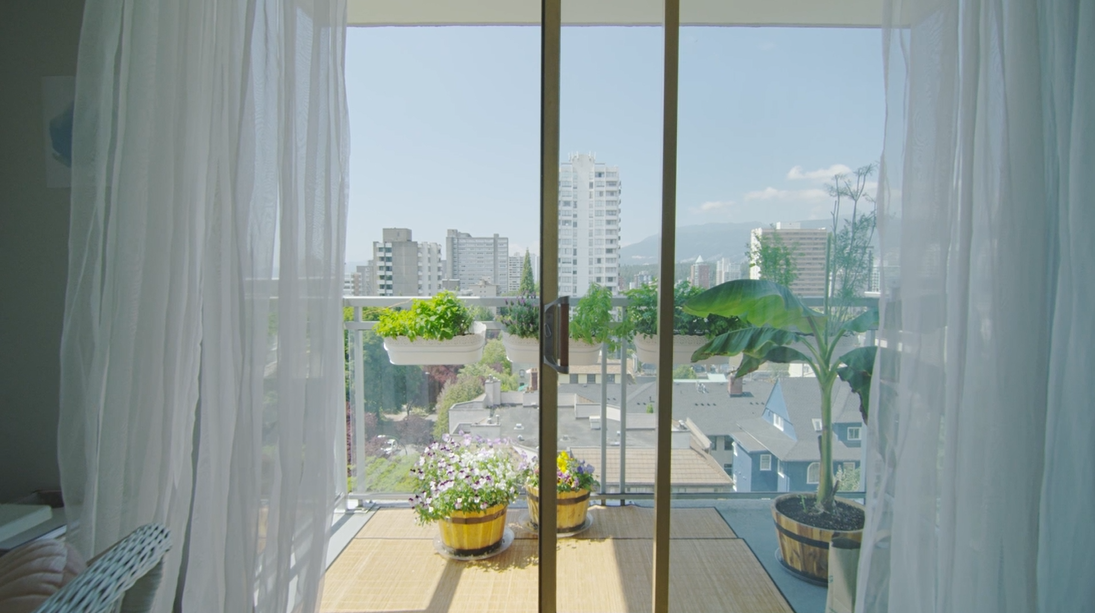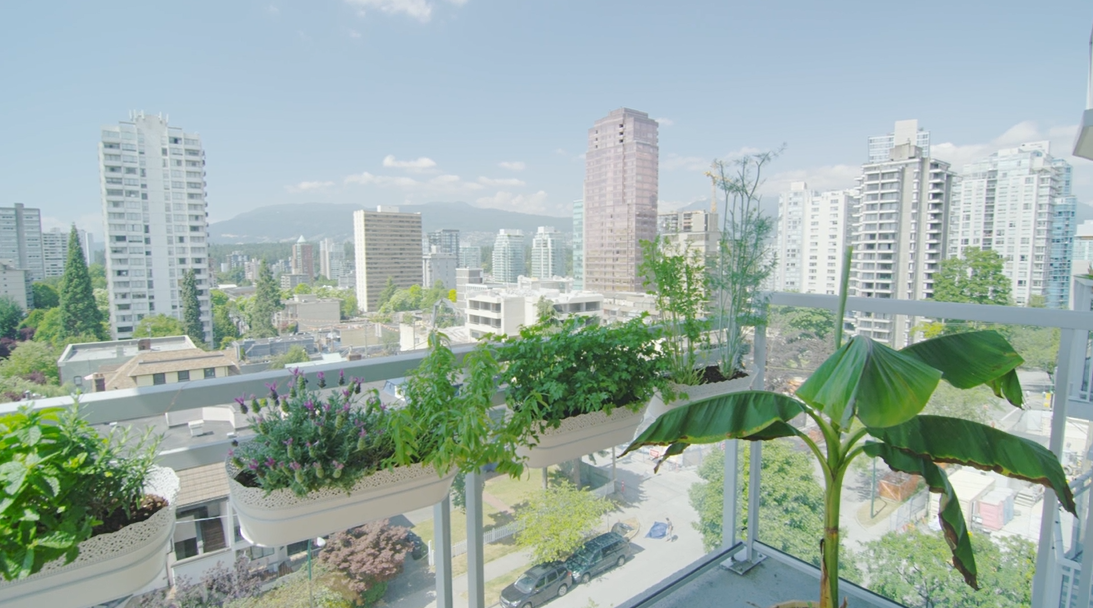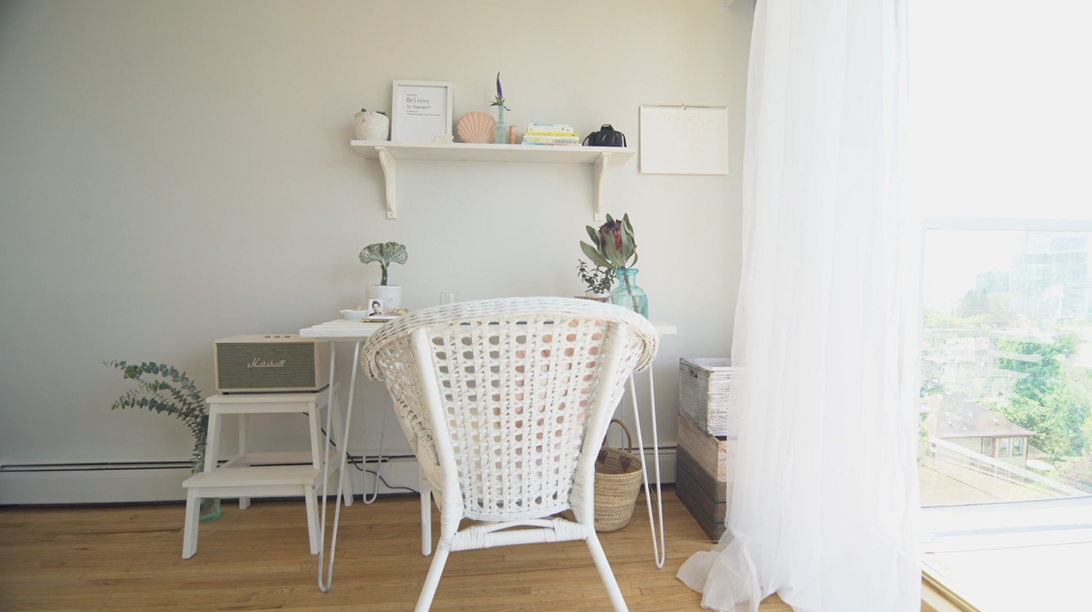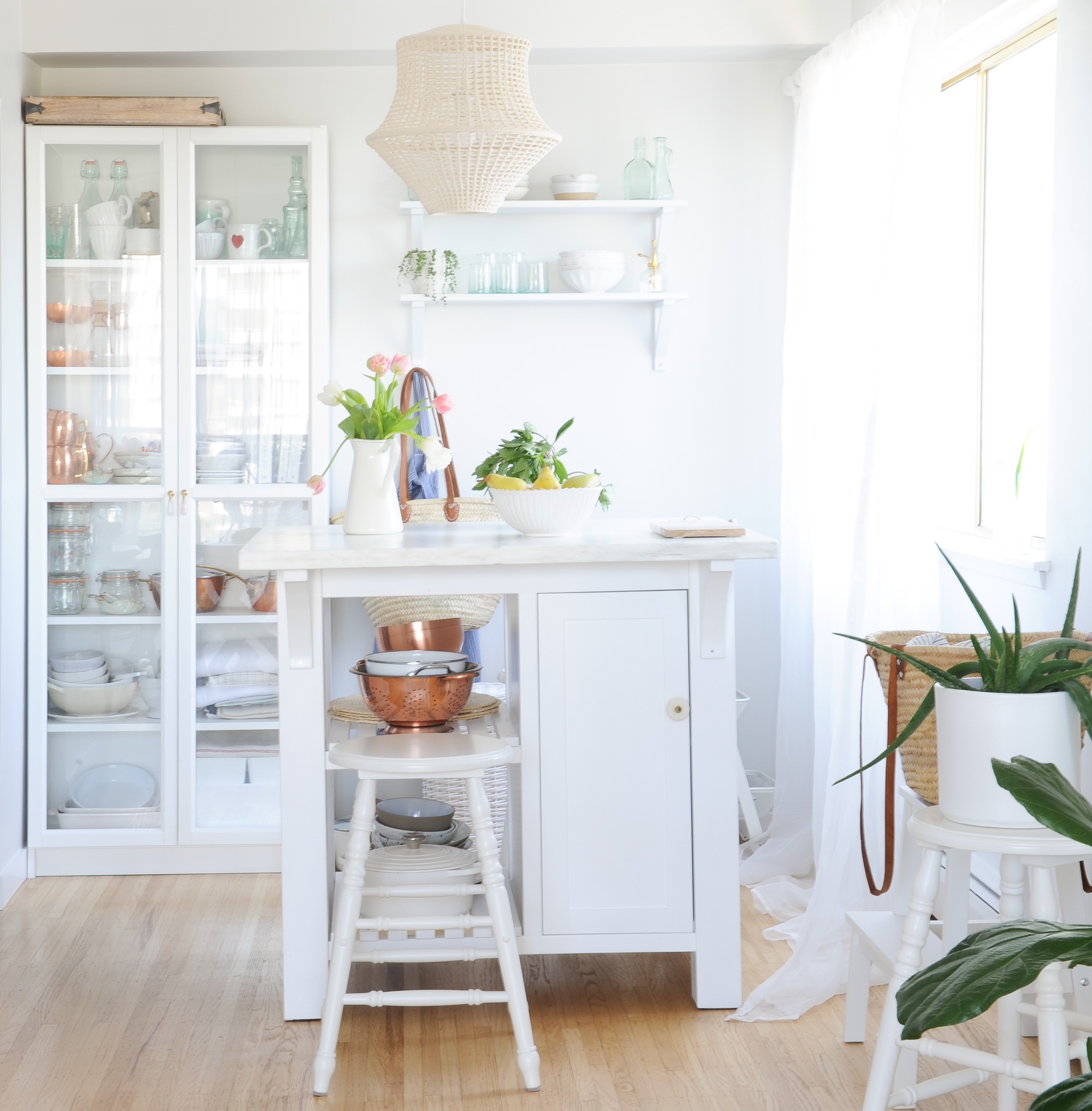 Ready to try it out for yourself? If you Shop Yassi and Milan's Style, we would love to see it! Show off your beachy abode and tag us using #MyHollyburn on Instagram, Twitter, or Facebook.
Looking for an apartment for rent? Sign up to receive project updates, new, and exclusive insights about our rentals.