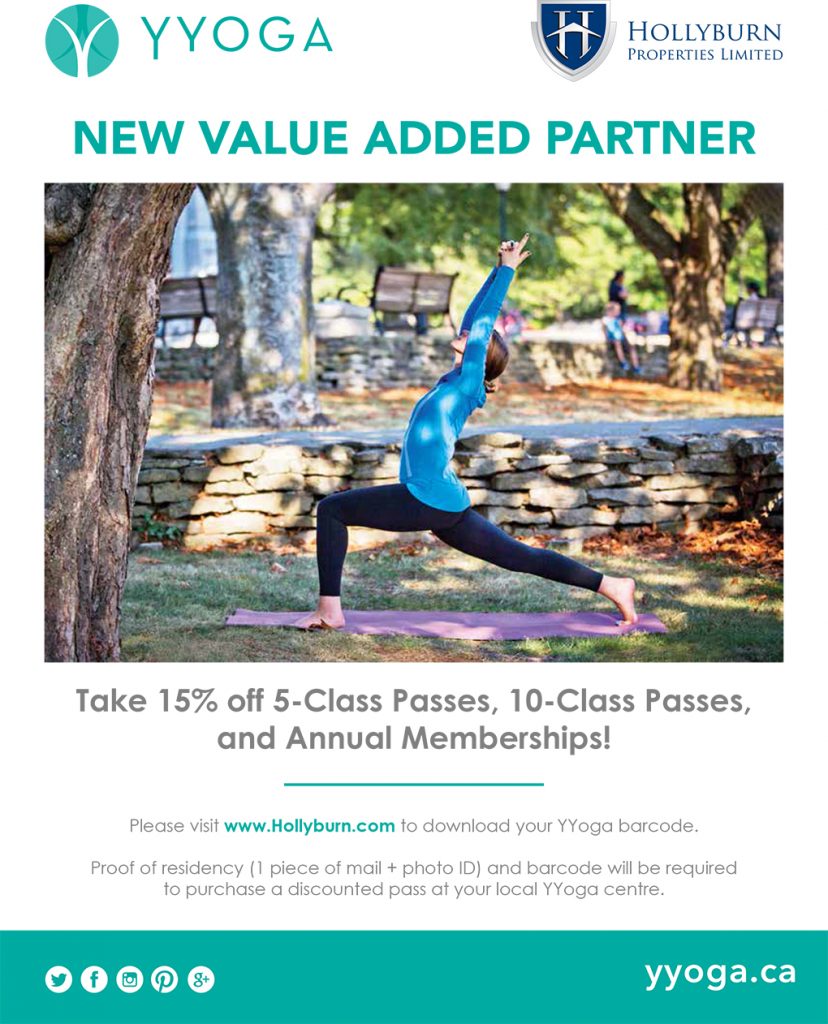 Let's be honest, your personal wellness probably took a back seat over the past holiday season. If it wasn't the cheese platter or cookie tray, the stress of endless social engagements and traveling during the busiest time of the year has likely thrown you out of your routine and off of your game.
But – New Year, New You. Right?
January is often a time of goal setting for the year ahead. That goal might look a lot like the gym right about now, and that's why Hollyburn has partnered with YYoga, a premiere yoga and fitness studio with 13 locations in Vancouver and Toronto. We're offering our residents an exclusive discount to kick-start their new years resolutions. It's called our Value-Added Partners Program, and it's a perk of living with Hollyburn.
YYoga believes that through the practice of yoga, they "ultimately create happier, healthier people, connected to themselves and others." The core of the YYoga formula starts in the studio with a variety of 12+ yoga styles including Hatha, Power, Flow, Yin, Restorative, Core and their signature YHot. The offering expands beyond yoga with fitness classes like YRide, YFit and TRX. Incredible amenities such as an infrared sauna, mat and towel service, complimentary organic shower products and herbal tea should not be overlooked. The YYoga experience truly feels like a spa or private club membership.
Visit the Value-Added Partners page for a downloadable bar code and to take advantage of other deals and discounts!