We caught up with Sonia, the owner of Cardero Café, to celebrate the grand opening of the second location in Vancouver's West End at 1105 Davie Street. Nestled on a beautiful tree-lined street in a charming old house, the original shop at 1016 Cardero Street is a favourite hidden gem for locals. Sonia and her partner took over this location in 2018 and added their own Latin flare and chef-inspired cuisine to the menu. In doing so, their main goal was to preserve the long-standing coffee shop's commitment to the neighbourhood and those who call the West End home. Now, both locations provide delicious opportunities for West End residents to meet their neighbours.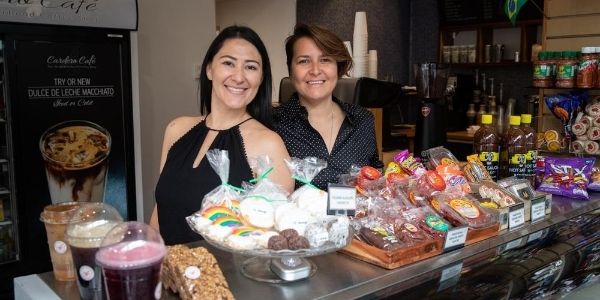 Q : What makes Cardero Café unique?
A: Cardero Café sells specialty Latin foods, sweets, and groceries that you cannot find anywhere else in the city. Along with great coffee, we take pride in serving the West End with a unique experience and amazing customer service from our two locations: 1016 Cardero St and 1105 Davie St.
Q: What do you love about being in Vancouver's West End?
A: That's easy – the customers and the community! We live and work in the West End and love the family feeling, inclusion and diversity this community offers.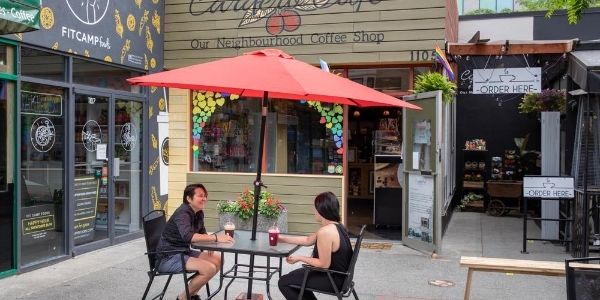 Q: What is a must-have item on the menu for first-time visitors?
A: Everyone must try our delicious Mole Nachos! And our signature Iced Dulce de Leche Machiatto, of course.
Q: How do you continue to serve the community during COVID?
A: We added groceries and created a walk up window so our regulars could continue to get their daily favourites safely. We also leveraged our connections with community through social media to keep customers informed (follow us on Instagram @carderocafe!) and listened to the community needs and tried our best to meet them. We did everything we could to keep our doors open for our staff and customers – I honestly believe that it is a responsibility of entrepreneurs to generate jobs and support a thriving West End. Thank you to everyone who shopped local and made this a possibility!
Q: Describe the café in three words.
A: We operate following the three C's: Community, Customer service, and Care.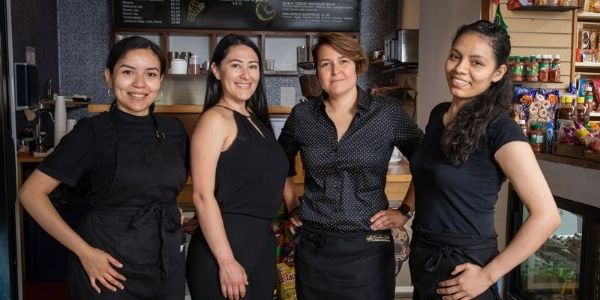 A little about Sonia:
Sonia is from Chiapas, Mexico and originally came to Canada with dreams of becoming a great chef. After completing cooking school at Vancouver Community College and landing a position as a chef in a fine dining restaurant, Sonia realized her true passion was to bring communities together. Following her entrepreneurial spirit, she started her own cleaning company, which she still owns and operates alongside Cardero Café. Through these businesses, Sonia has created and sustained nearly 50 jobs within the West End community and brings people together everyday.
Thanks for the chat, Sonia! Now, who's ready for a Dulce de Leche Machiatto?
See you at Cardero Café!