A dining table is one of the most versatile pieces of furniture in an apartment. Whether it's being used to gather around for a meal, as a home office, or an extension of your kitchen counter, many people consider this an essential item in their home. However, in rental apartments, it can be tricky to find a place for a table. Luckily, Tiffany, Home Staging Manager at Home Reworks, has offered up top 3 tips to fit a dining table into a small space.
Here are the Top 3 Tips for How to Fit a Dining Table in a Small Apartment:
Fold Up Your Table
Keep an eye out for tables that can tuck away when not being used, such as a drop leaf table. This will save you a lot of space, while giving you the option to expand it to accommodate guests. Check out these tables from IKEA and JYSK for inspiration!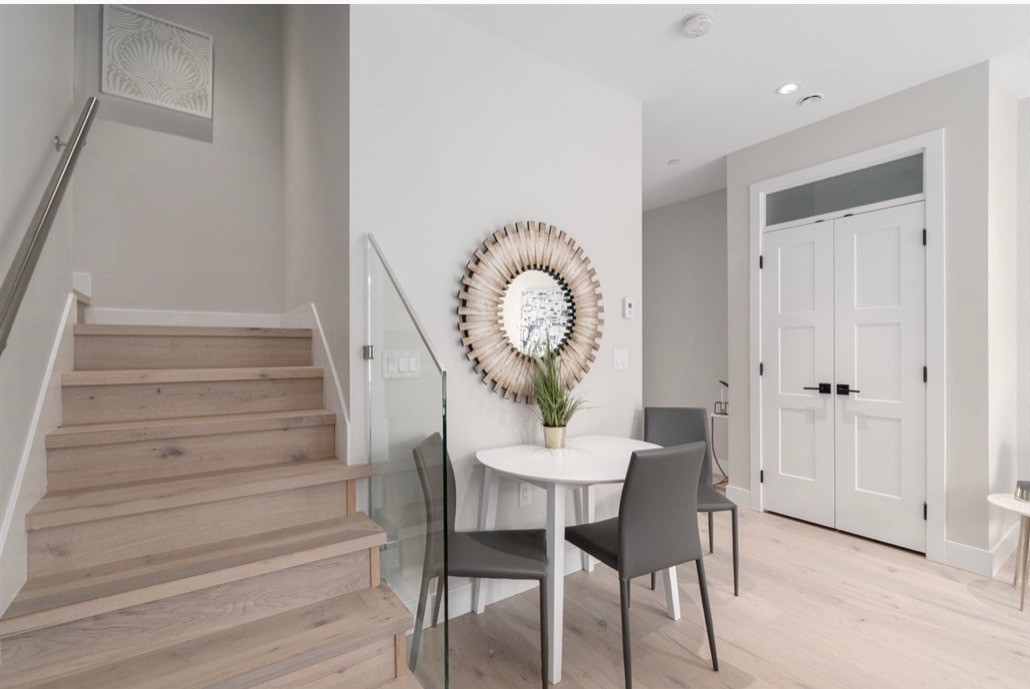 Repurpose Your Kitchen Island
Often, apartment layouts have a good amount of floor space, but sometimes lack counter space. If this is the case in your rental, we recommend replacing your dining table with a counter height island. This will allow you to keep your dining space while adding more workspace to your kitchen.
Tuck Your Chairs In
Instead of bulky dining room chairs, consider using backless stools that will tuck neatly under your table. This will prevent them from getting in your way while making your space seem bigger.