At Hollyburn, our people are the heart of our communities. Throughout these challenging times, our on-site Resident Manager's commitment to maintaining the health of our communities is something we are constantly grateful for.
We want to celebrate the people on our frontlines, who are working diligently to keep our residents safe, everyday!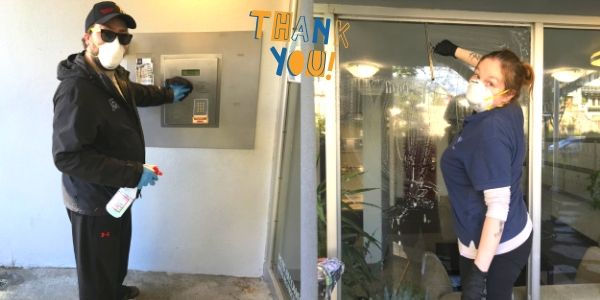 Q: How many years have you worked at Hollyburn?
A: We have worked at Hollyburn since December 2015. At the end of this year we will be celebrating our 5 year Hollyburn anniversary! We have looked after a few different buildings during our time here but we've been at our current location in the West End since July 2019.
Q: What is your favourite part of working at Hollyburn?
A: Our favorite thing about working at Hollyburn is the feeling of pride and satisfaction we get after being able to help so many people with their housing needs, which is understandably so important to everyone. Whether we are tending to maintenance issues for our current tenants or meeting new people that are interested in our properties, we enjoy being that person that helps make their day a little easier. Also as employees, we can honestly say that neither of us have worked for a better company! Hollyburn really cares for us and we are proud to represent them.
Q: What is your favourite activity to do during self-isolation?
During these uncertain times and having to social distance ourselves as much as possible, we've been filling up our down time with more puppy playtime and training. Plus, we have remote band practices and are trying out new dinner recipes! After that, you'll probably find us binge watching a Netflix series!
Someone doesn't mind social isolation – meet Summer! ???? The cutest resident at The Breakers and new member of the Hollyburn family.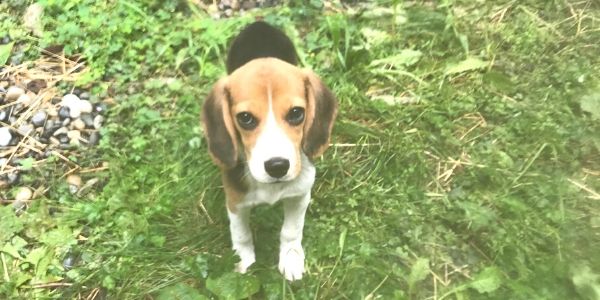 Did you know? Hollyburn has two pet-friendly buildings in Vancouver, Bridgewater in North Vancouver and The Breakers in the West End.
Thank you, Meghan & Dylan!
At Hollyburn, we are all here to offer our unwavering support and we hope our efforts can provide our residents with a little sense of peace, comfort, and security. We look forward to getting through this safely, together.
To learn more about what Hollyburn is doing and how you can help, click here.