At Hollyburn, our people are the heart of our communities. Throughout these challenging times, our on-site Resident Manager's commitment to maintaining the health of our communities is something we are constantly grateful for.
We want to celebrate the people on our frontlines, who are working diligently to keep our residents safe, everyday!

Q: How many years have you worked at Hollyburn?
A: This year we celebrate a milestone at Hollyburn and in Canada as well. We arrived at YVR on June 5th with 3 suitcases (one per person) to start a new life here in Canada. September 20, 2010, we became Hollyburn employees.
Q: What is your favourite part of working at Hollyburn?
A: The best part of working for Hollyburn is that both of us are working together, can help and support each other, share ideas, laughs, concerns and unique moments. We feel appreciated and rewarded by the people around us, colleagues, residents, friends. But most of all we are feeling "home".
Q: What is your favourite activity to do during self-isolation?
A: I think by now everyone knows that I love baking. With COVID-19, since we had to stay in, I had more time for this. However I choose not to over do it, because we would have ended up eating it all (no sharing with others this time ☹️). So, I choose to sit comfortably in the recliner with a good cup of tea and read a book. Gheorghe has finished Netflix during the pandemic. Sometimes we go for walks on the neighborhood's quiet streets. We kept in touch with our families from Romania more than usual, making sure that all stay safe and healthy. We also were happy and proud to see our daughter graduating from UBC in these very special times!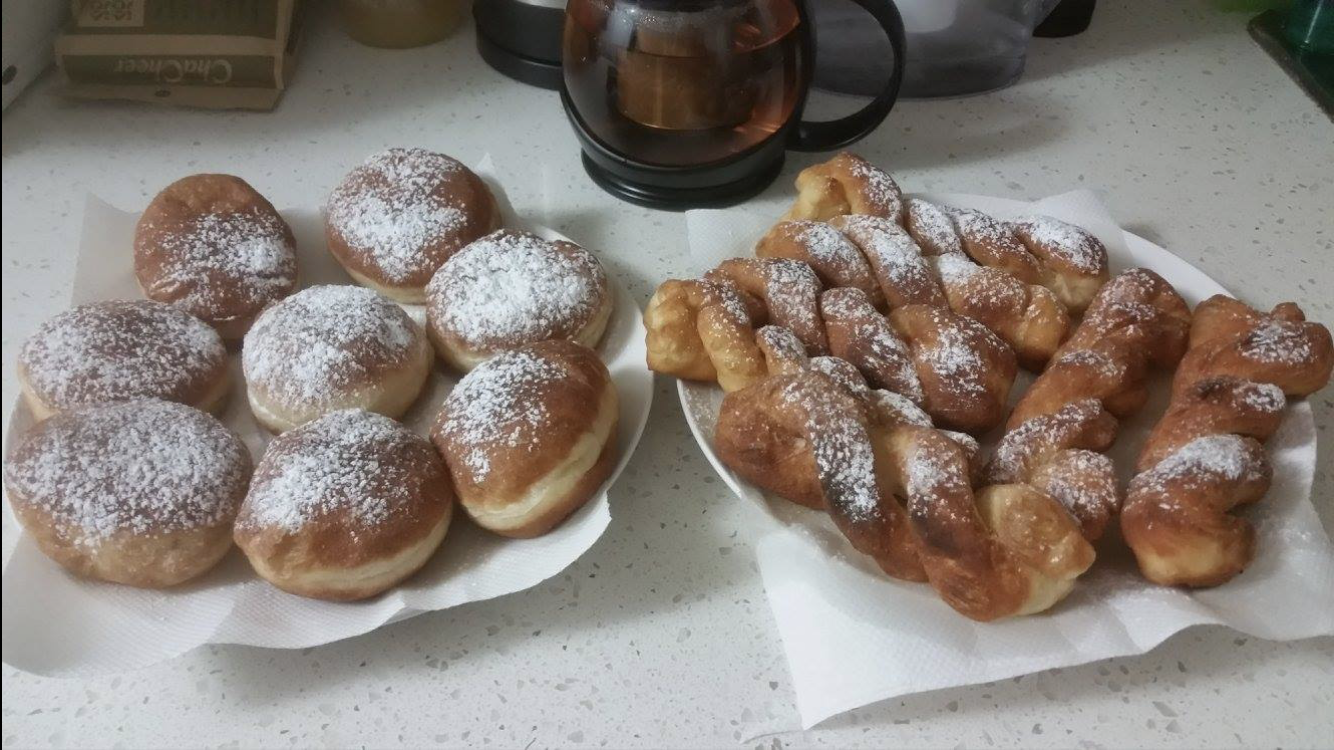 I think we can all agree with Dana that these doughnuts look too dangerously good to have around the apartment all the time.
Thank you, Dana and Gheorghe!
At Hollyburn, we are all here to offer our unwavering support and we hope our efforts can provide our residents with a little sense of peace, comfort, and security. We look forward to getting through this safely, together.
To learn more about what Hollyburn is doing and how you can help, click here.