You may think you're great, but most people who have lived with roommates have come away from the experience with a horror story. From loud music to piles of dirty laundry or dishes, co-existing with others can be a challenge. However, if you get ahead of potential problems by setting boundaries and establishing ground rules, you'll be able to ensure that you have the most positive roommate experience possible.
There are tons of upsides to living with a roommate – whether it's splitting the rent or having constant companionship. Once you've decided that you're ready to take the plunge, follow these simple steps to make sure that you and your roommate are on the same page.
Ask Lots of Questions
When you're interviewing prospective roomies, it may be tempting to choose the first person that you 'click' with. Not so fast! There is so much more to consider for this decision than just how well you get along.
Here are the 6 most important questions to ask a potential roommate before you move in together.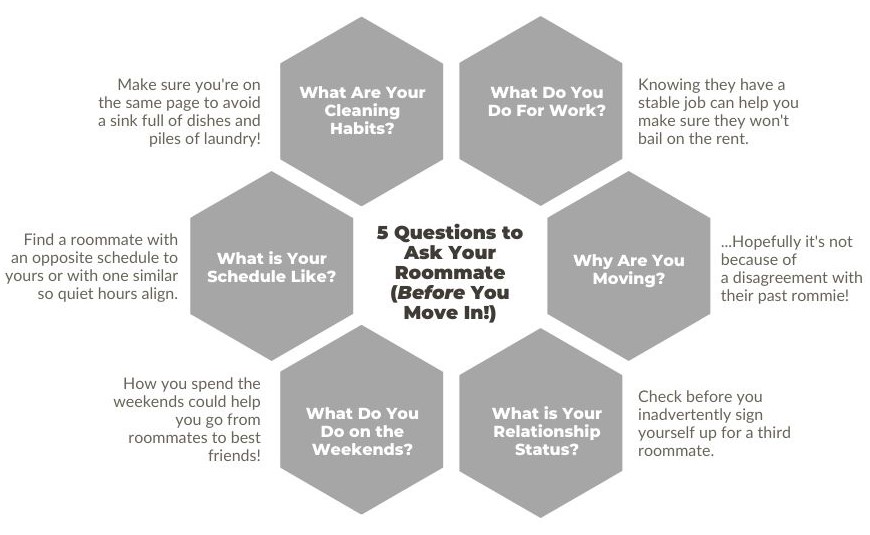 There are no right answers to these questions – it all depends on what you're looking for. Carefully consider their responses and be open and honest with yours as well. Sugar-coating your bad habits may help with the initial search, but it will set you up for a bad experience in the long run.
Create a Roommate Agreement
Once you narrow down your search to your most compatible roomie, sit down together and create a written agreement. This may seem like overkill since you've gotten along great so far, but it will help you to set expectations, make sure that you're compatible, and generally ensure that you're on the same page. Here's what you should include:
Of course, there are tons of other things you can and should discuss with your roomie. The key is open communication all the time, but it's nice to have a platform to get everything out in the open right off the bat.
Once you've found your roommate and have your agreement finalized, you're well on your way. Here are some more tips that may come in handy:
App It Up:
There are tons of apps that will make living with a roommate so much easier. For example, the RoomMate app allows you to easily split household expenses and utilities, assign chores, and create communal household tasks and grocery lists.
To quickly and easily transfer money between roommates, the most well known app is Venmo. It's secure and super easy to use, and works great in conjunction with another app that tracks your expenses.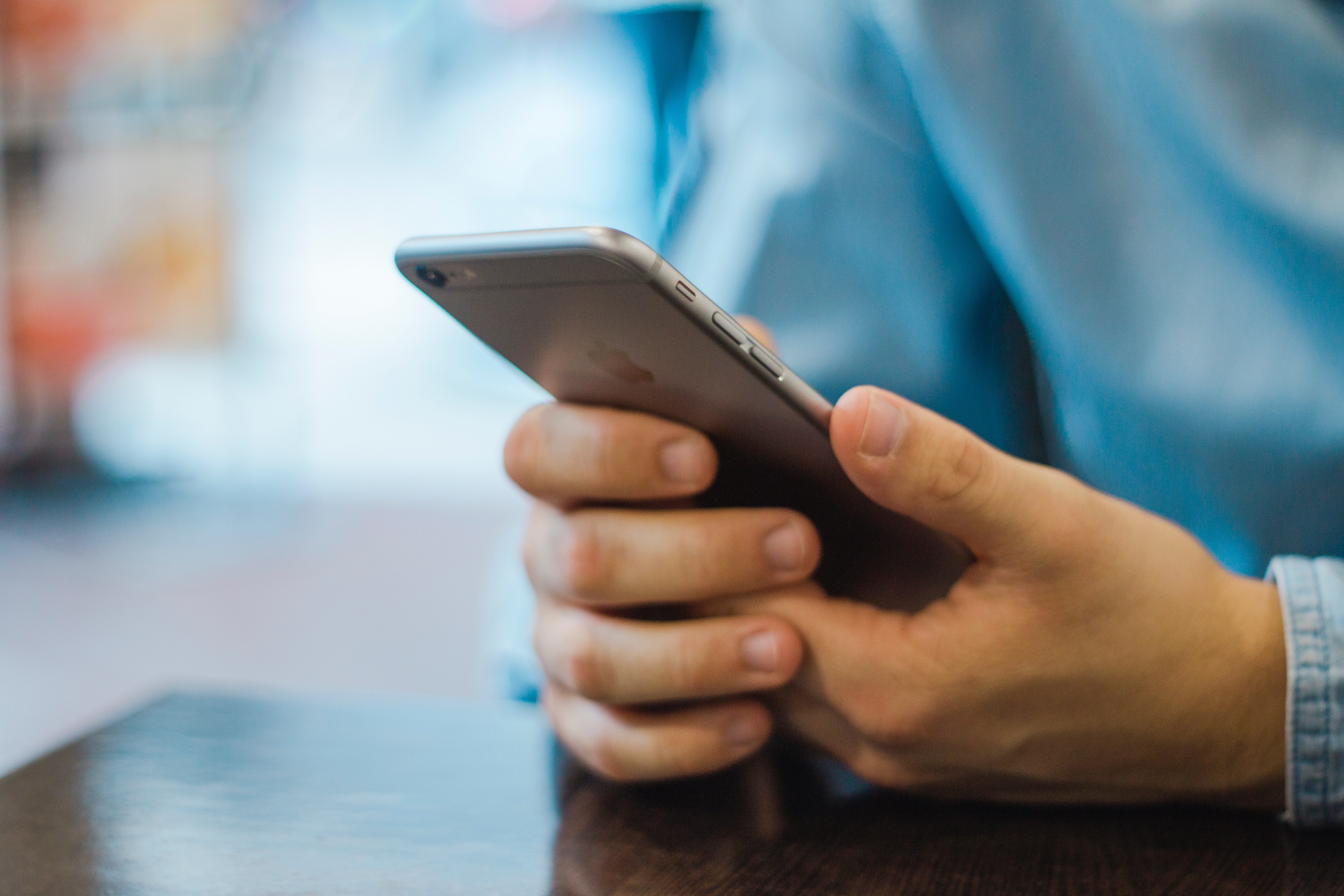 Get to Know Your Roomie
You don't have to be best friends with your roommate – in fact, it's often better if you're not. But that doesn't mean you shouldn't make an effort to be friendly with them. Plan a movie night, bake cookies together, or go on a joint trip to IKEA to find some fun decorations for your place. A friendly relationship with your roomie will make you more comfortable in your home and make it easier to talk to them in case a problem arises.
Deal with Problems as They Happen
We all have annoying little habits that are so deeply ingrained that we don't even realize what we're doing. If there's something about your roomie that bothers you, talk to them about it! Chances are they didn't realize they were bugging you and will be happy to make an effort to stop. TIP: passive aggressive notes almost never go over well – talk them in person, or at least over text.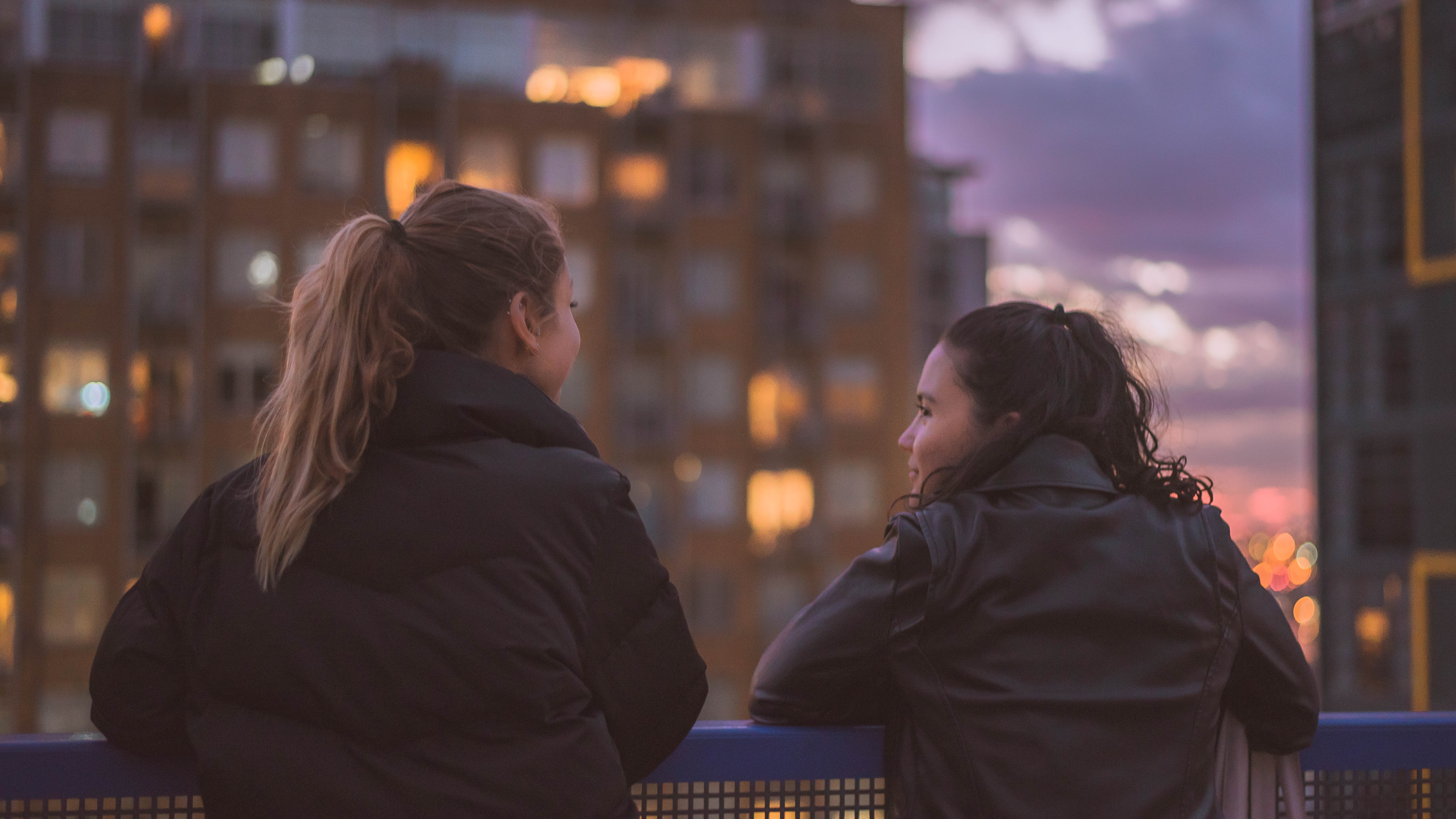 Don't Sweat the Small Stuff
At the end of the day, living with someone else requires compromise. If you get caught up on every little detail, you will never have a good experience. Learn how to let the little things go and pick your battles. Maybe you can live with it if your roommate leaves the toilet seat up, but in exchange, insist that they wear headphones if listening to music after 10pm.
Moving in with a roommate can be challenging at times, but it has tons of benefits that make it worth the hassle. As long as you communicate clearly and openly, you should have no problem making the experience a positive one.
You have your roommate, now you just need to find an apartment! Sign up to receive project updates, new, and exclusive insights about our rentals.