The City of Vancouver's Greenest City Action Plan is a strategy for staying on the leading edge of urban sustainability, and includes a much anticipated Organics Disposal Ban, which took effect on January 1st, 2015. The ban prohibits organic materials from entering the region's landfills.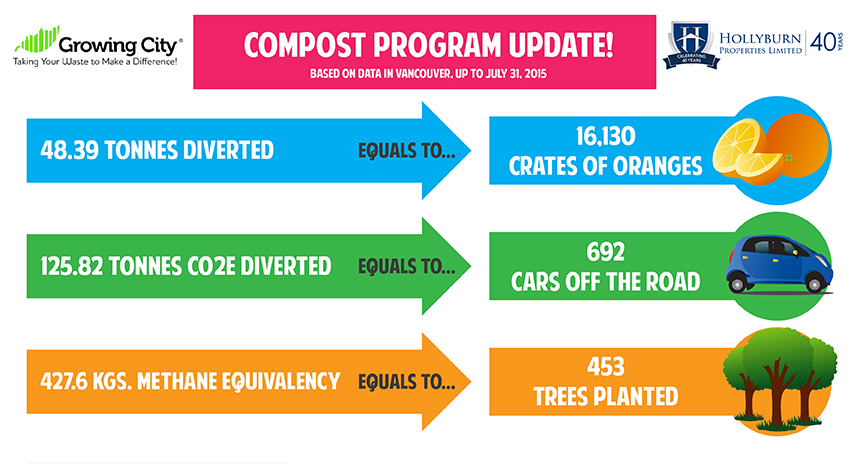 Hollyburn has a long history of commitment to sustainable green living. Every apartment building we acquire undergoes a thorough environmental evaluation, with substantial capital expenditures to replace outdated boilers, systems, and appliances with state-of-the-art, high-efficiency and low-consumption models.
A highlight of our environmental commitment was the launch of an in-house composting program in partnership with Growing City, which took effect starting in February 2015. We have now added green bins for organics disposal in all garbage areas of our rental communities in Vancouver and Toronto (with Calgary and Ottawa coming soon!)
Check out the incredible environmental impact that Hollyburn residents have made to date by diverting their green waste. (Data from Growing City available for Vancouver only, from March 1st – July 31st 2015). Stay tuned for future Hollyburn Compost Program updates!