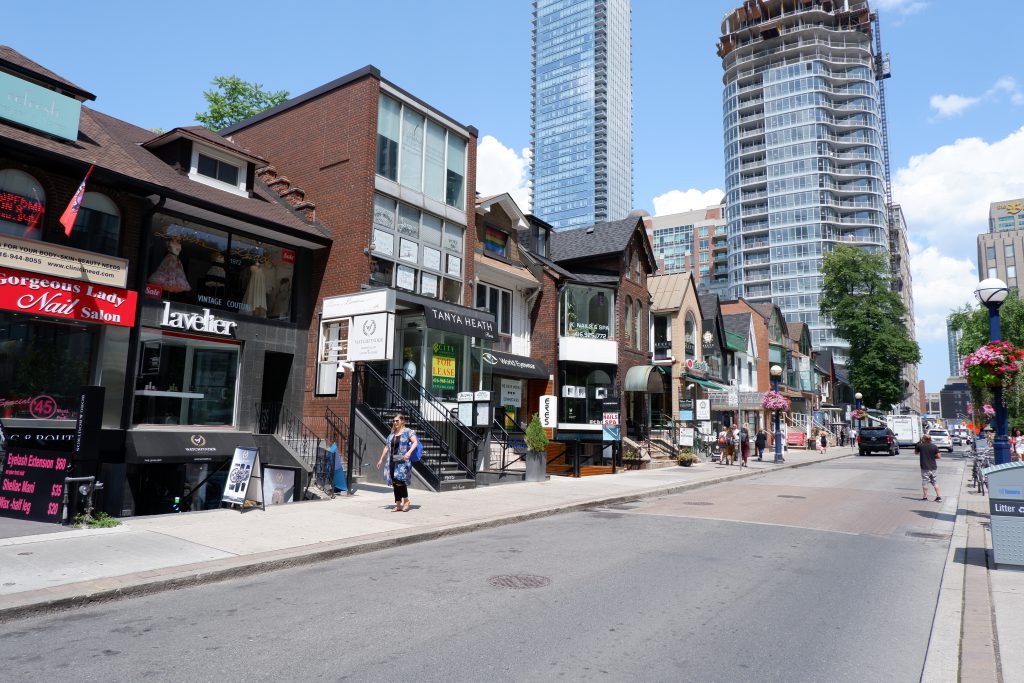 Yorkville is known in the city as a neighbourhood to see and be seen. Among Yorkville's luxurious rental condos there are plenty of stylish patios and lounges to catch up with friends and people-watch, but some of our favourite spots in Yorkville are the ones that might be overlooked. From not-to-secret cafes to historic buildings, and eateries tucked away in malls, here are Yorkville's best hidden gems.
Palm Lane

The newly-opened Yorkville Village is a small boutique shopping centre for upscale fashion and goods. But to find the mall's best eats, go beyond the food court and head to Palm Lane. This casual restaurant is actually located in the centre of the mall on the second floor. They're operated by the same folks behind Planta, one of Toronto's most popular vegan fine dining restaurants, so you can expect an excellent dining experience here.
Palm Lane's menus are salad-focused but don't expect your run-of-the-mill greens. Their salads and bowls are each comprised of nearly a dozen ingredients for a flavourful experience with every bite. While there are plenty of vegan and vegetarian options on the menu, Palm Lane also serves meat so it appeals to a range of diets. To find Palm Lane, enter through the Whole Foods entrance on the north end of Avenue Rd. and you'll see the eatery to your right, just outside of the furniture store Bois & Cuir.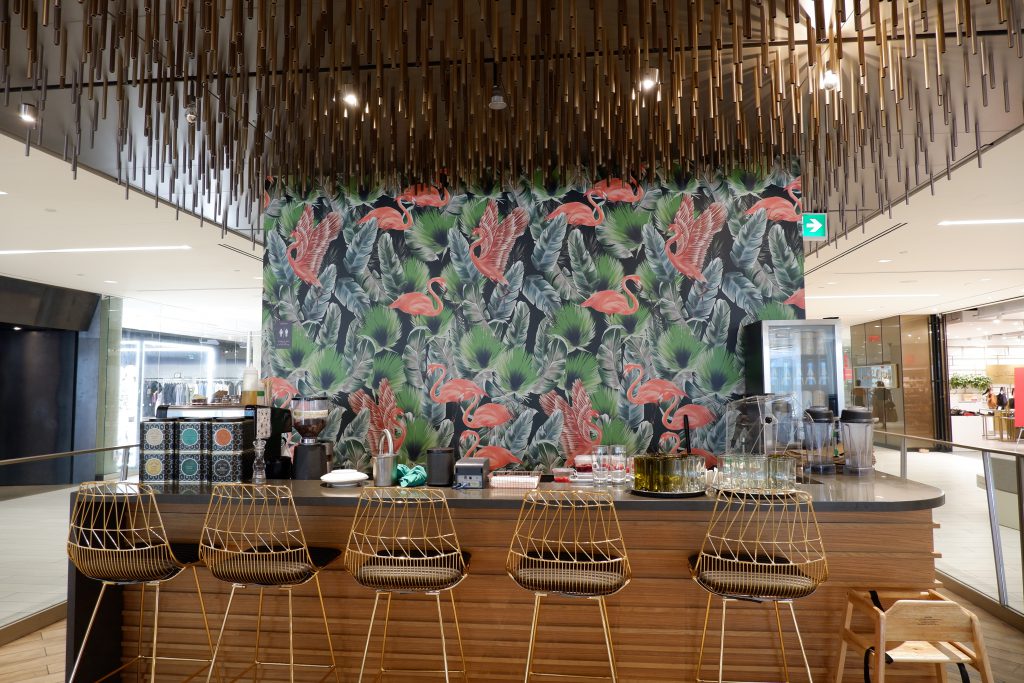 Sorry Coffee Co.
Kit & Ace's Bloor St. storefront attracts shoppers seeking stylish technical wear. Head straight to the back of the store to find a cute cafe riffing on the classic Canadianism of politeness. Sorry Coffee Co. serves up all the cafe classics, from lattes to pour-overs and espressos. They use coffee beans from a local roaster, De Mello Pahleta, which roasts both single-origin and blended varieties. The cafe is bustling with locals at nearly every hour of the day, which leads us to believe it's "secret" location is not such a secret anymore. We presume many of them are visiting from Yorkville's nearby apartment rentals.
Note that the cafe is cashless so make sure to have a debit or credit card available. There's an additional entrance directly to the cafe at the rear of the shop which you can access by passing through the square arch walkway in the Village of Yorkville Park. There's limited seating inside but you'll find a great outdoor public seating area with tables and chairs in the park, along with the geological anomaly/landmark of the Yorkville Rock.



Toronto Public Library – Yorkville Branch
Historic buildings are a minority in this neighbourhood but an important one can be found on Yorkville Ave. just south of Bay Street. The Yorkville Branch of the Toronto Public Library is actually the library's oldest, built in 1903 to replace the first branch of the library in the former Yorkville Town Hall. The library is built in the Beaux-Arts Style with majestic columns and broad steps leading up to the main entrance. Since the popular Toronto Reference Library is located just a block away, the Yorkville Branch tends to be overlooked, making it a quieter and more peaceful place to do some work, catch up on reading or browse the latest titles.
You can reach Yorkville by heading to Bay Station — take the Cumberland Ave. exit which puts you right in the middle of the Village of Yorkville Park (and next to that iconic giant rock). But if you're a resident of one of Hollyburn's Annex or Yorkville rental apartments, these hidden gems are just a few minutes walk away.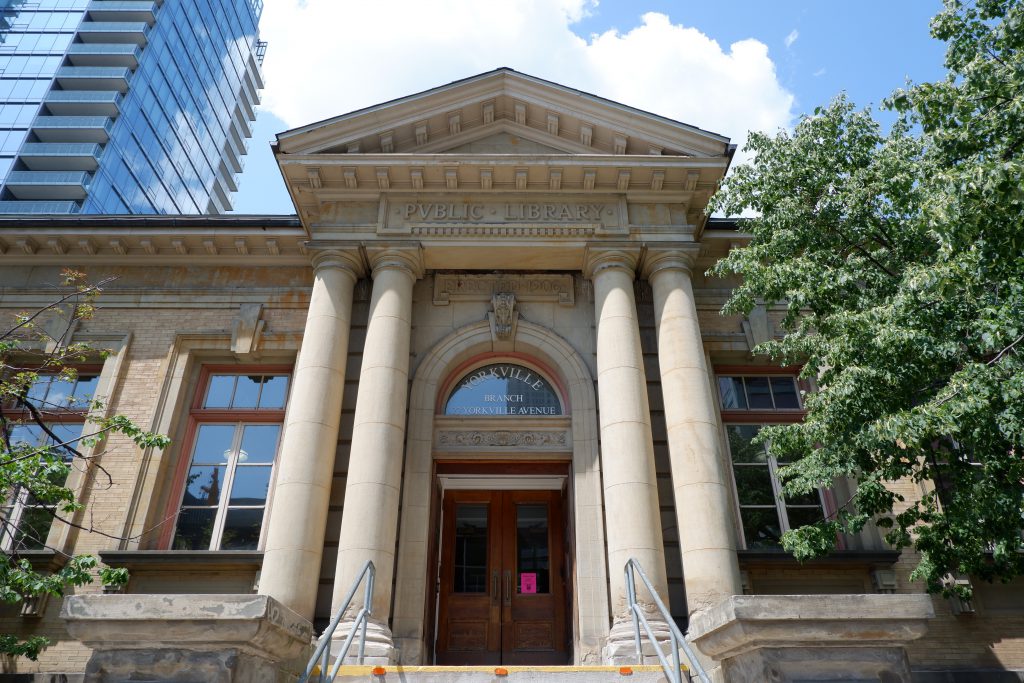 Looking for an apartment for rent in Yorkville? Sign up to receive project updates, new, and exclusive insights about our Toronto rentals.