Did you set a New Years resolution to eat healthy and change your snacking habits? These easy, healthy bliss balls are the perfect grab-and-go snack to keep you on track for a successful 2020!
The best part? They're completely guilt FREE! Watch as Aliesha and Michael whip up a quick batch of Chocolate Bliss Balls with only 6 ingredients that you probably already have in your pantry. The bliss balls are refined-sugar free, protein-rich, and most importantly, utterly delicious!
In a few simple steps, you can be snacking on these bliss balls:
Step 1: Blend your Base
Combine dates, maple syrup, and a few tablespoons of water in a blender or food processor. Blend, adding water as needed, until you have a sticky paste-like consistency. TIP: soaking the dates for 10-20 minutes in warm water beforehand will help them to blend more easily.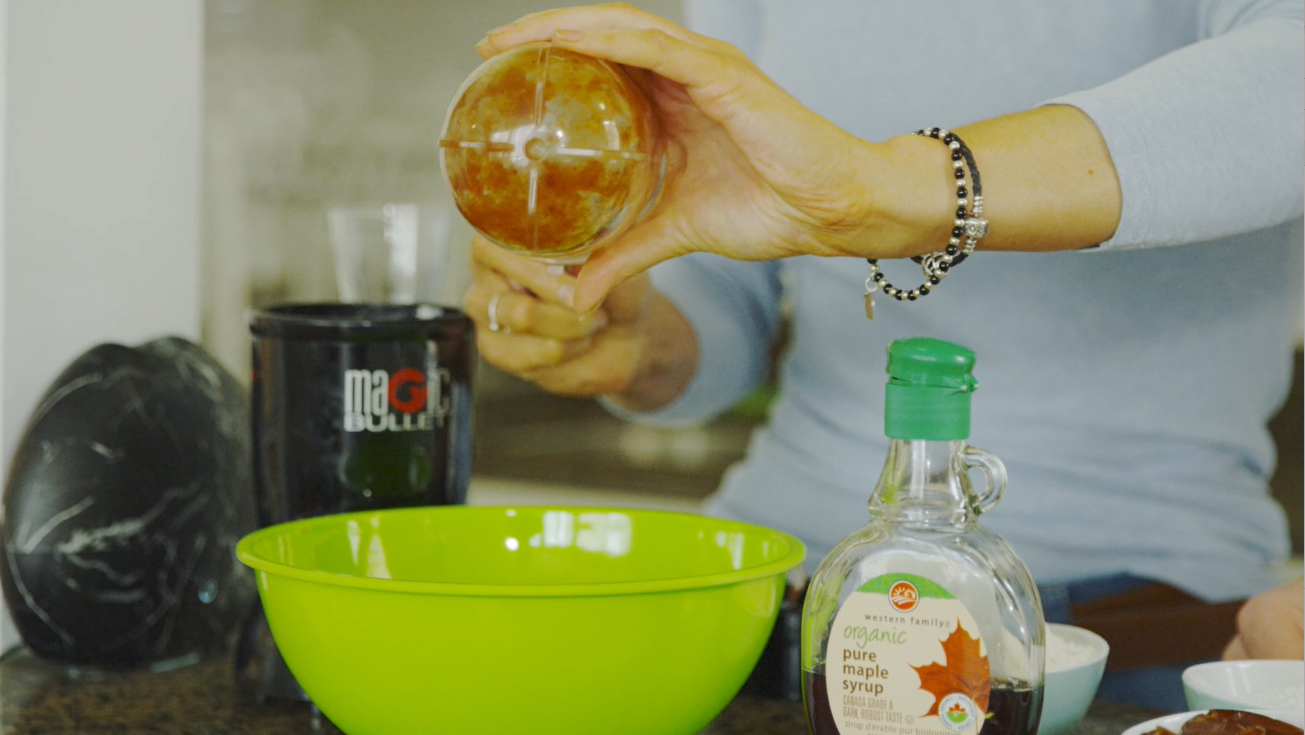 Step 2: Make your Mixture
Scoop the date paste into a bowl and add the almonds and oats, stirring until they are fully incorporated. Next, add the cocoa powder. Add a bit of water if the mixture is dry and crumbly, or more oats if it's too sticky. The mixture should hold together nicely without being wet. If you're feeling it, add some shredded coconut into the mixture as well. NOTE: if you'd prefer a nuttier flavour, sub the cocoa powder for 2 tsp. of tahini paste.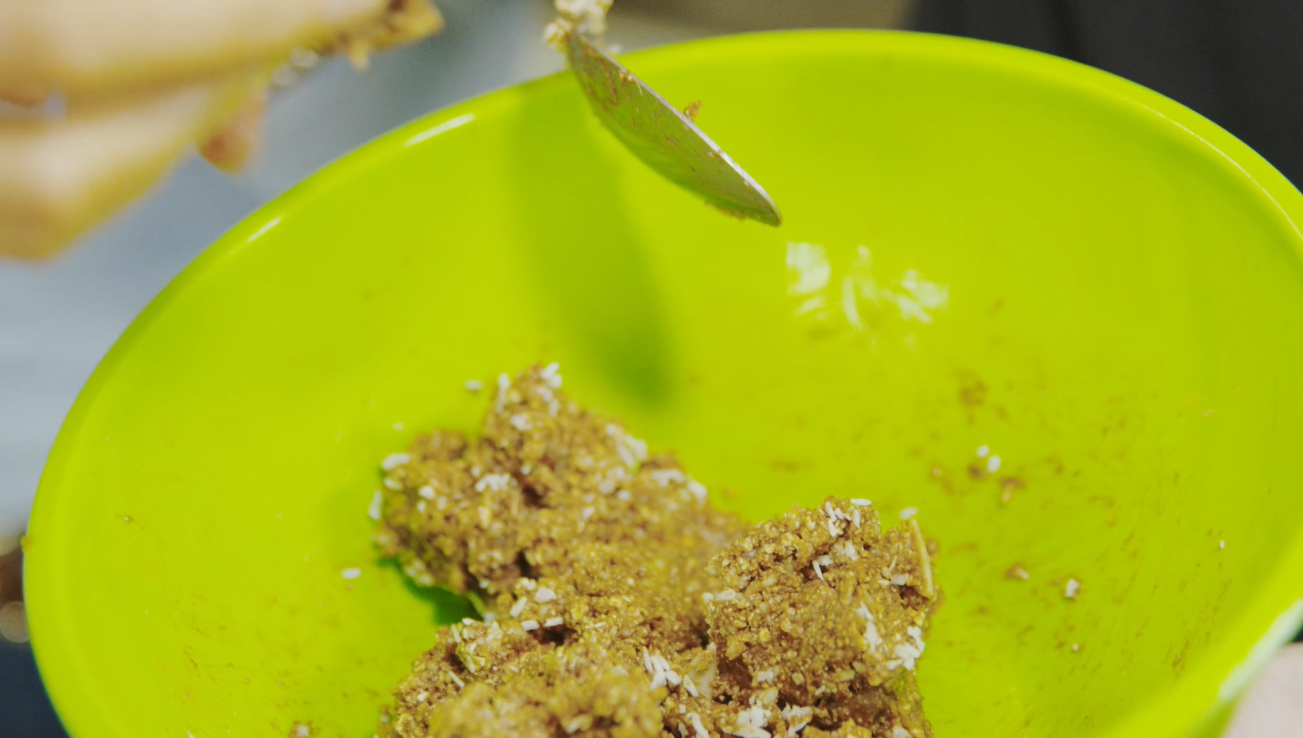 Step 3: Roll you
r Bliss Balls
Take a tablespoon of the mixture and roll it between your hands until it forms a bite-sized ball. Pour the shredded coconut into a small bowl or plate and roll the ball in it until fully coated in the flakes.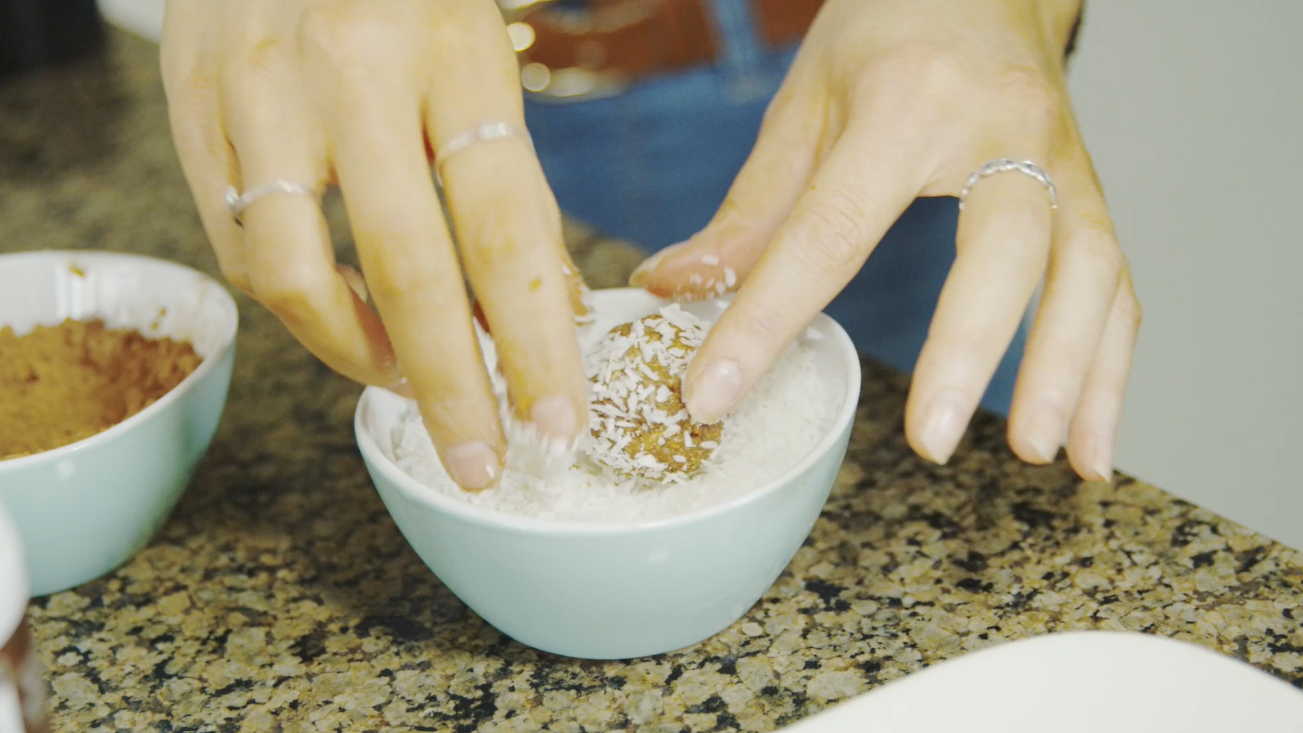 And just like that, they're done! Store in an airtight container in the fridge for up to a week… that is, if they last that long! ???? Enjoy!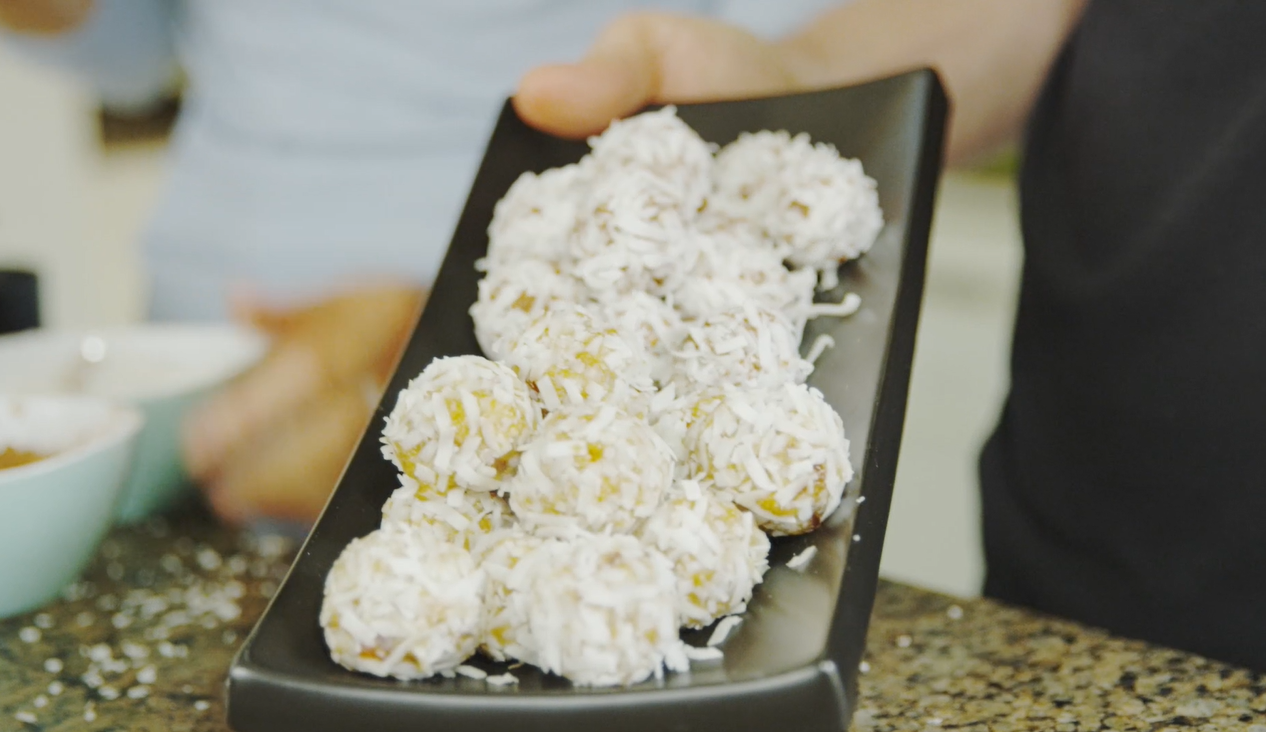 Ingredients:
12-14

pitted

medjool

dates

Water

½ cup ground a

lmonds

½ cup ground o

ats

1 tsp. ma

ple syrup

2 tsp. cocoa power

¼ cup s

hredded

coconut

(for rolling)
If you whip up a batch of these Chocolate Bliss Balls, we would love to see it! Show off your tasty treats and tag us using #MyHollyburn on Instagram, Twitter, or Facebook.
Looking for an apartment for rent? Sign up to receive project updates, new, and exclusive insights about our rentals.