Status: Approved
Hollyburn Properties has received approval to develop 1301 – 1333 Lonsdale for the construction of a mixed-use rental development.
Designed by Francl Architecture, the 19 storey mixed-use building will include 144 new purpose-built rental apartments, including sixteen 2-bedroom suites and sixteen 3-bedroom suites. The new 3-bedroom suites represent an increase of almost 50% in the City's family-oriented rental housing.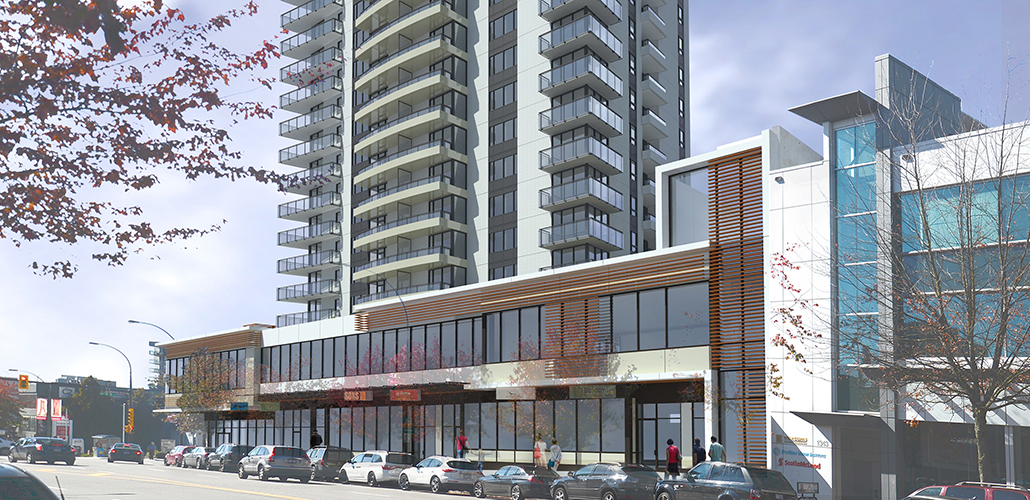 The project also includes an improved streetscape and public realm with patio space for new businesses, weather protection for pedestrians, and the addition of new trees and pavement treatments. A new public mews will link the proposed building's open space to City Hall and the lane will be beautified to create a shared pedestrian area for the community to enjoy.
View the full development proposal on the City of North Vancouver's website.
For more information on this project, please email [email protected] or join our mailing list below to stay up to date.