Motivated by a strong desire to show their support and make a connection with the youth who have experienced these issues, more than 60 Toronto are women gave up the comforts of home to spend a night outside in efforts to raise funds for Covenant House Toronto. Equipped with sleeping bags and cardboard, these women were given a small glimpse of the hardships youth can face on the street.
Life on the street is not easy for anyone, especially young women who are at risk of experiencing violence, sexual exploitation and trafficking. In Toronto over 38 per cent of homeless women are victims of sexual assault. When a group of diverse and powerful women unite together towards an important cause, positive things happen. This year's event is joined the ranks of the agency's hugely successful Executive Sleep Out and Sleep Out: Champions Edition. To-date, participants have raised more than $6.5 million for homeless youth through all of Covenant House's Sleep Out events.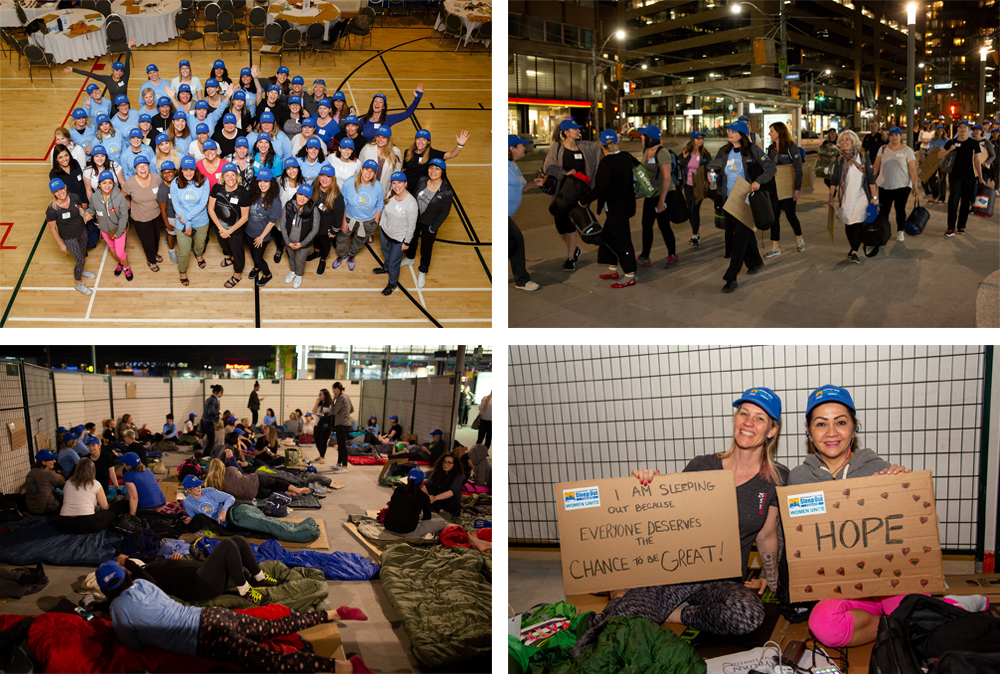 On Friday May 25th, Christina D., from our Toronto office participated during Covenant House Toronto's Sleep Out: Women Unite. Through the hard work and dedication of 56 participants, Covenant House Toronto raised $255,577 in support of homeless, at-risk and trafficked youth.
Every dollar raised makes an impact.
$100 will provide three kids with the opportunity to attend a life skills workshop at Covenant House.
$250 will provide a youth with three visits to our in-house health care clinic.
$500 will provide seven days' worth of nutritious meals for six youth in our emergency shelter.
$1,000 will give five kids a week off the street including food, a warm bed and clean clothes.
On any given night, there may be up to 7,000 homeless youth in Canada. In a recent national survey, almost 80 per cent of homeless youth reported leaving home because of family conflict, and 63 per cent reported experiencing childhood trauma and abuse. Covenant House Toronto is Canada's largest agency serving at-risk, homeless and trafficked youth – as many as 250 youth daily. The agency provides 24/7 crisis shelter, transitional housing and comprehensive services, including education, counselling, health care, employment assistance, job training and after-care.
Hollyburn Properties has been engaged in a long standing partnership with Covenant House and is a huge supporter of their mission and work. Beginning in 2002 with regular clothing, furniture and donations drives from our rental apartment buildings, the partnership has since evolved to include a unique transitional housing program for street-involved youth.
Learn more about Hollyburn's long standing partnership with Covenant House!
Content Credit: Covenant House Toronto