On April 21, Hollyburn Properties will be hosting a Town Hall Meeting about our new mixed-use rental development proposal at 1301-1333 Lonsdale Avenue. We hope you can join us!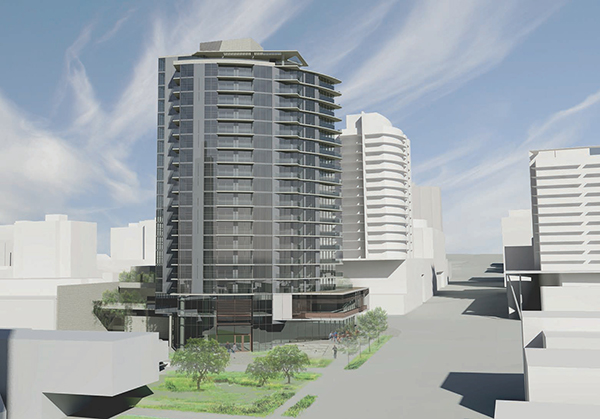 Event Details
Date: Thursday, April 21, 2016
Time: 6:00pm – 8:00pm
Place: Pinnacle Hotel at the Pier, Pinnacle Ballroom
Designed by Francl Architecture, this industry-leading 144 suite rental building will add significant rental supply to a neighbourhood with a vacancy rate of just 0.2%.
This proposal will contribute much needed rental housing in North Vancouver, and offers 32 family-oriented rental suites.
The project also includes an improved streetscape and public realm with patio space for street-front businesses along Lonsdale Avenue and West 13th Street. Weather protection for pedestrians and the addition of new trees and pavement treatments will enhance the area. A new public mews will link the proposed building's open space to City Hall and the Civic Plaza.
Hollyburn Properties has deep roots in North Vancouver and has been operating rental housing in the city for almost 40 years. This will be our third purpose-built rental building in Central Lonsdale.

Come meet the project team, view our proposal, fill out a comment form and share your feedback.
We hope you are as excited about this project as we are. We would love to hear your thoughts and ideas on this new rental initiative and hope to see you at the Town Hall Meeting!