Natasha's apartment décor doesn't play by the rules. She's always on the lookout for unique pieces that speak to her style and isn't one to shy away from bold textures and colours. Natasha's rental proves that mismatched items, when carefully chosen, can result in a beautiful, fun, and cohesive apartment!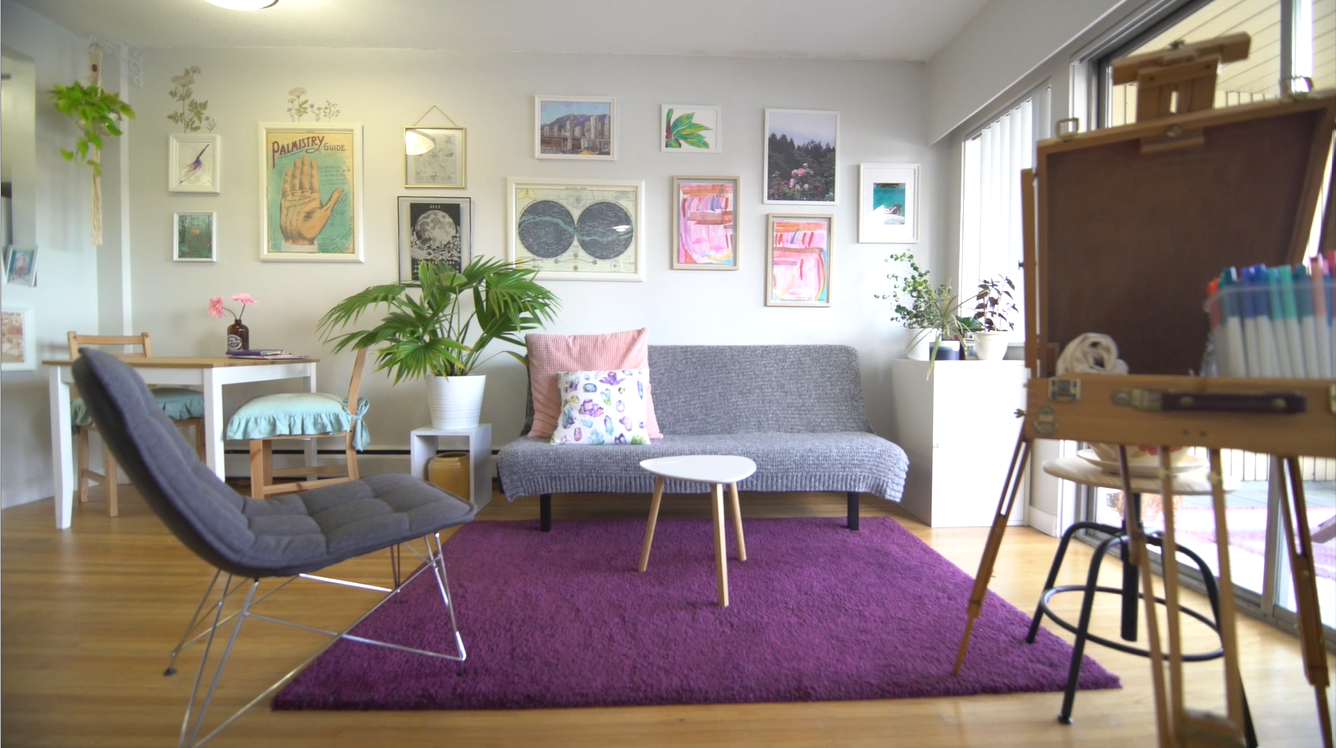 Section Your Space
When you're living in a studio apartment, it can be difficult to create a distinction between the different areas of your space. Natasha created the illusion of separate rooms in her studio by using a sheer curtain as a room divider. She used a sheer curtain to ensure that it doesn't block light and feel like a wall.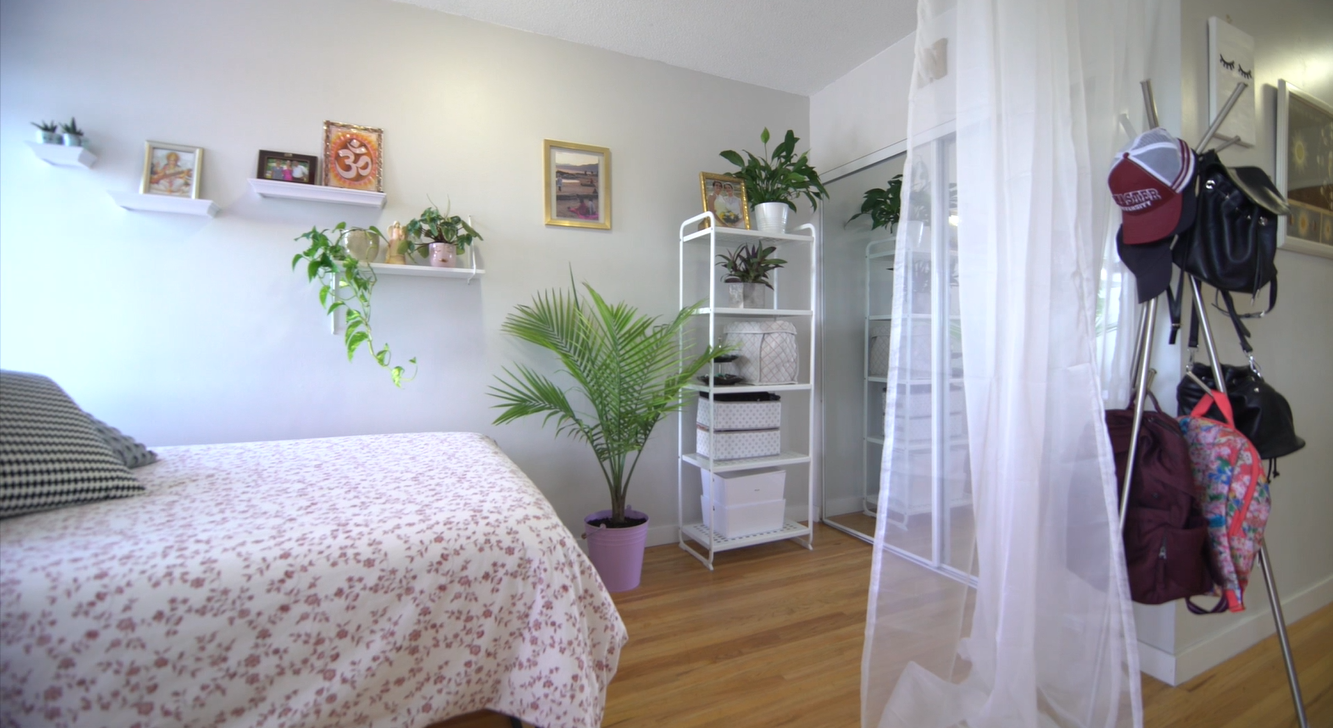 Go For An Open Look
When you're dealing with a smaller space, adding large storage pieces can often make it feel crowded and overstuffed. Unfortunately, you still need somewhere to put your things. The solution? Open shelving units like Natasha's! These allow you an unobstructed view of the whole room which helps to make it seem larger. You can put clothing and other items in fabric baskets on the shelves to keep things looking nice and neat.
Don't be Afraid to Get Thrifty
The eclectic vibe of Natasha's apartment couldn't have been achieved without the help of her favourite thrift stores. She loves finding unique pieces to add to her rental – like her giant teacup planter! Thrifting is a very budget-friendly way to decorate, and you might be surprised by the great quality items you can find. The most important thing is to keep an open mind while you're thrifting – even if something isn't exactly what you're looking for, there's a lot a simple paint job or reupholstering can do!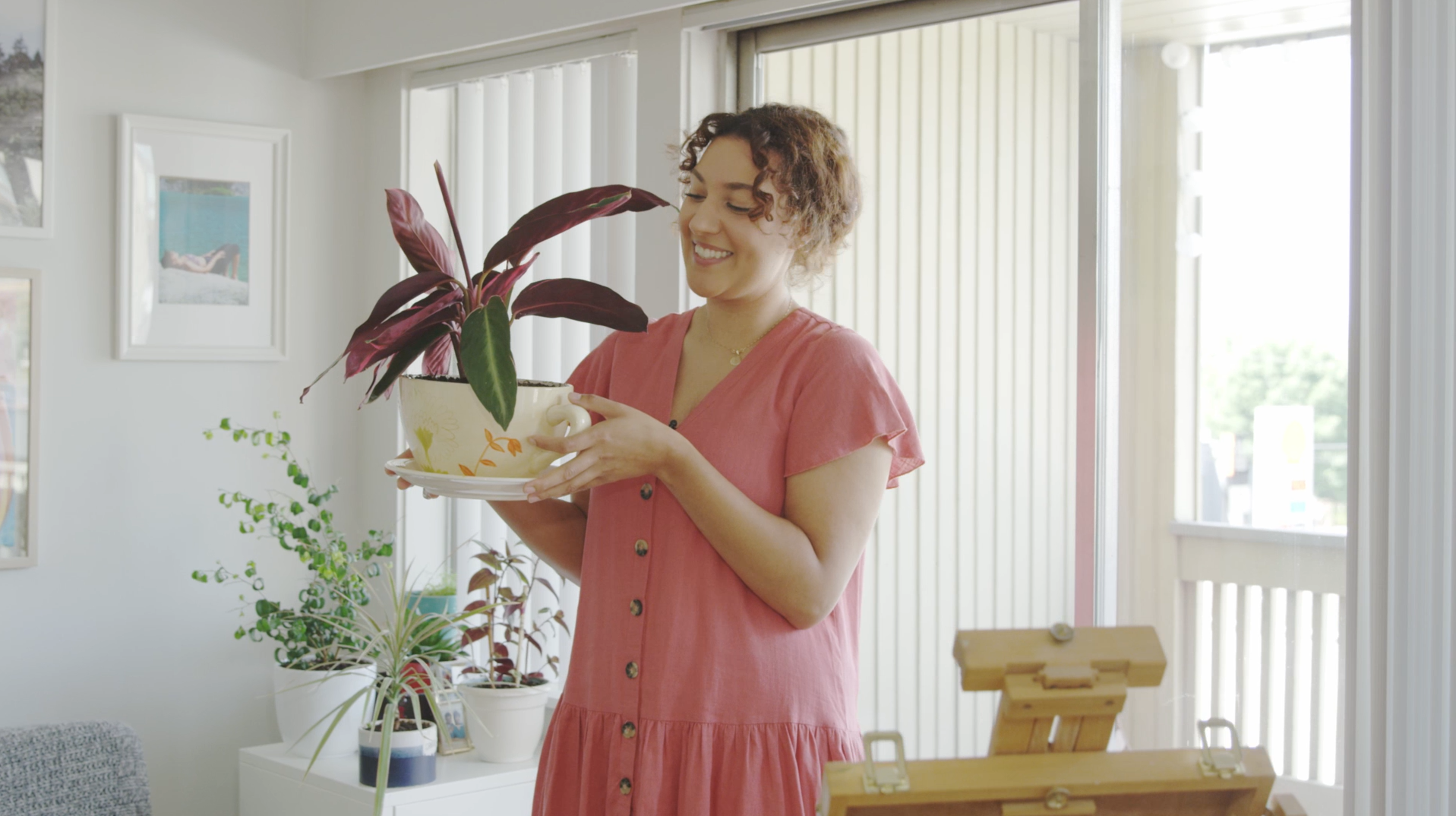 Check out some of Natasha's favourite thrift stores:
The Wildlife Thrift Store – This charitable shop located on 70th and Granville offers an affordable range of furniture and household accessories, including lamps and picture frames.
Aunt Leah's Urban Thrift – You can find this hidden gem at 177 E Broadway. Though the store is smaller, it has good turnover and reasonably priced furniture.
The Sellution – This furniture-specific consignment store is located at 3064 on Main Street. With a selection of unique, vintage furniture, you're sure to find something that no one else has!
Shop Natasha's Style:
Most of Natasha's items are thrifted, DIY'ed, or otherwise tricky to recreate. However, if you start with a few key pieces, you'll be able to infuse Natasha's fun energy into your place and build with your own unique finds from there.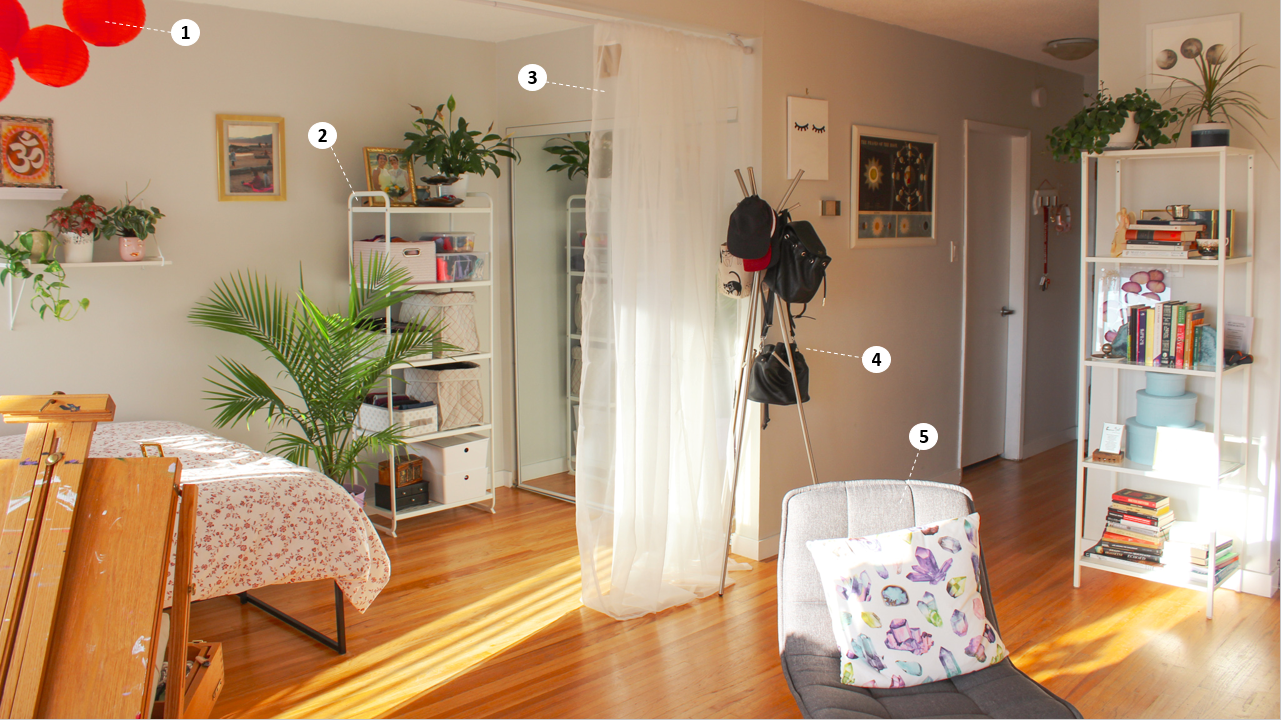 Key Takeaways from Natasha
Decorate damage-free: with peel-and-stick wall decals. You can buy pre-created templates or create your own here. These decals add a great touch to your apartment and come off without any damage to the paint underneath when you're done with them.
Build with books: when you're not reading them, books can double as great décor. Try stacking them under an overgrown plant to prop it up like Natasha.
Try out textures: texture can add a lot of visual interest to your apartment. To recreate Natasha's look, consider a fluffy carpet and knitted sofa cover.
See more of Natasha's funky, eclectic apartment: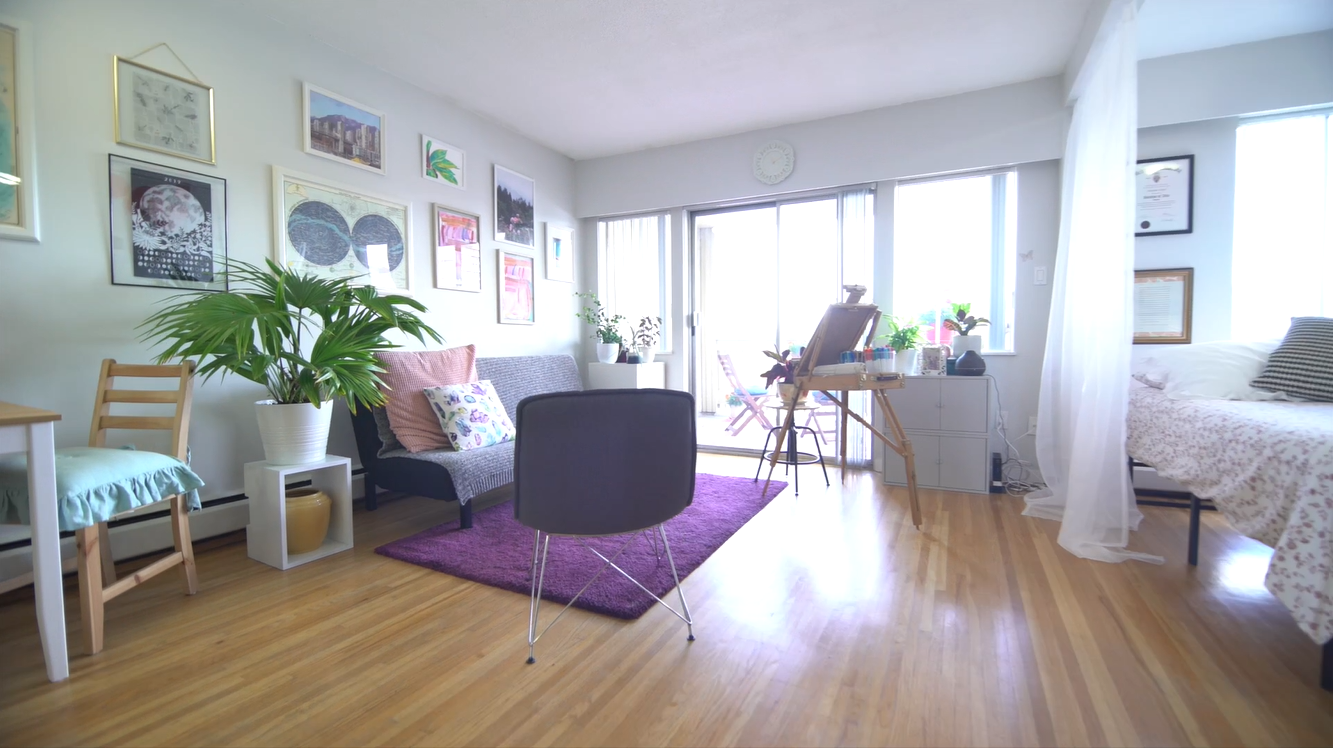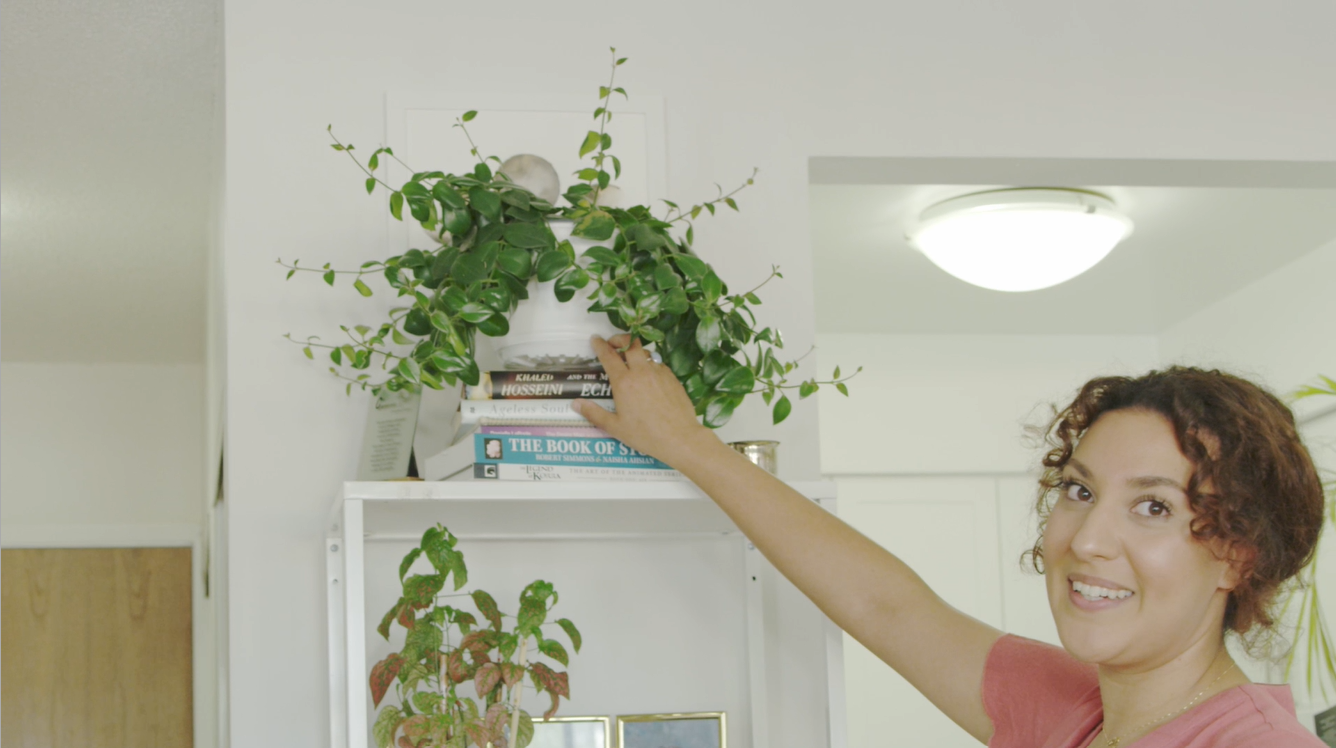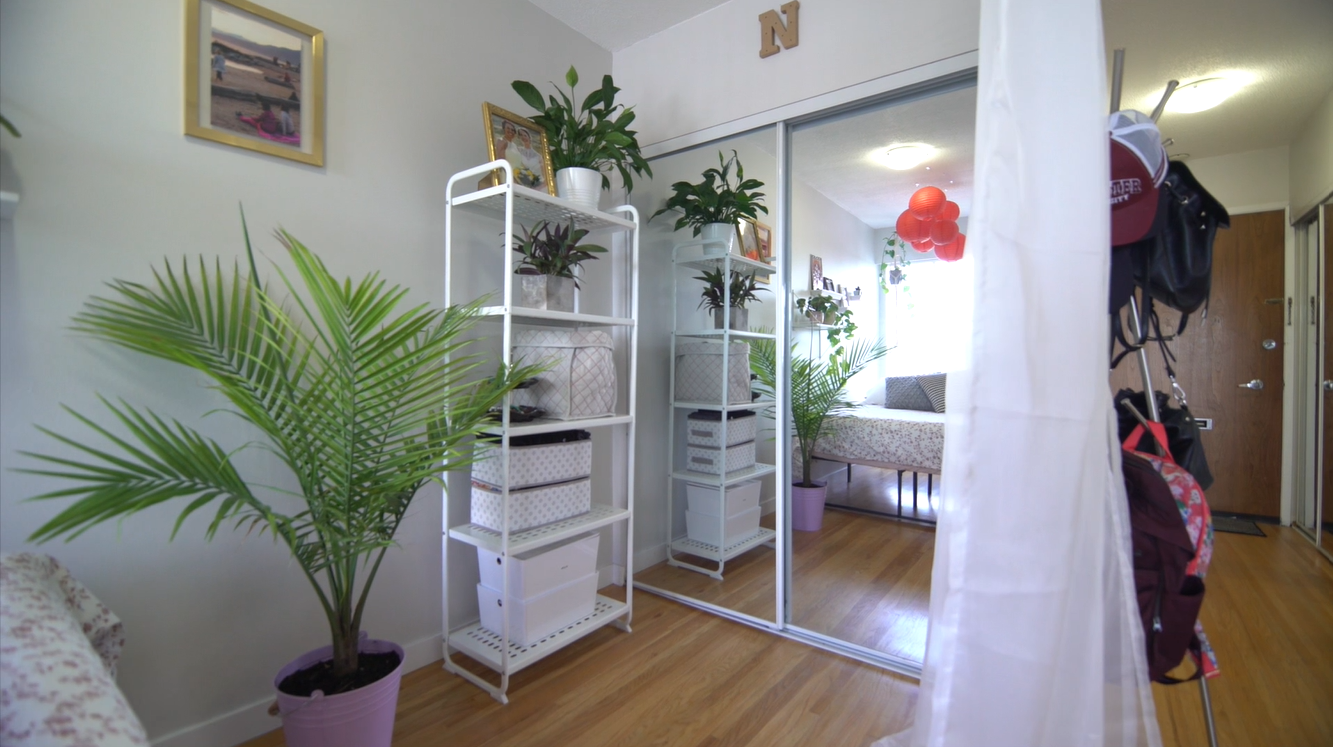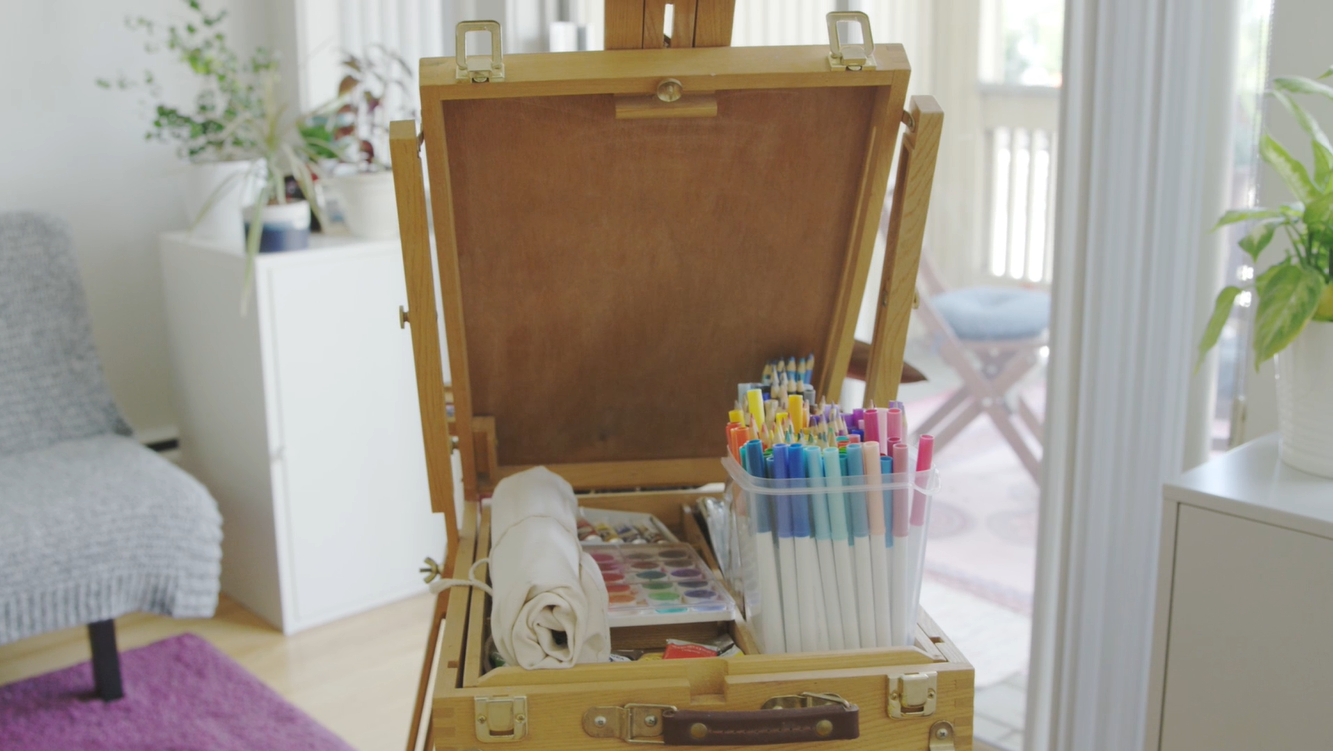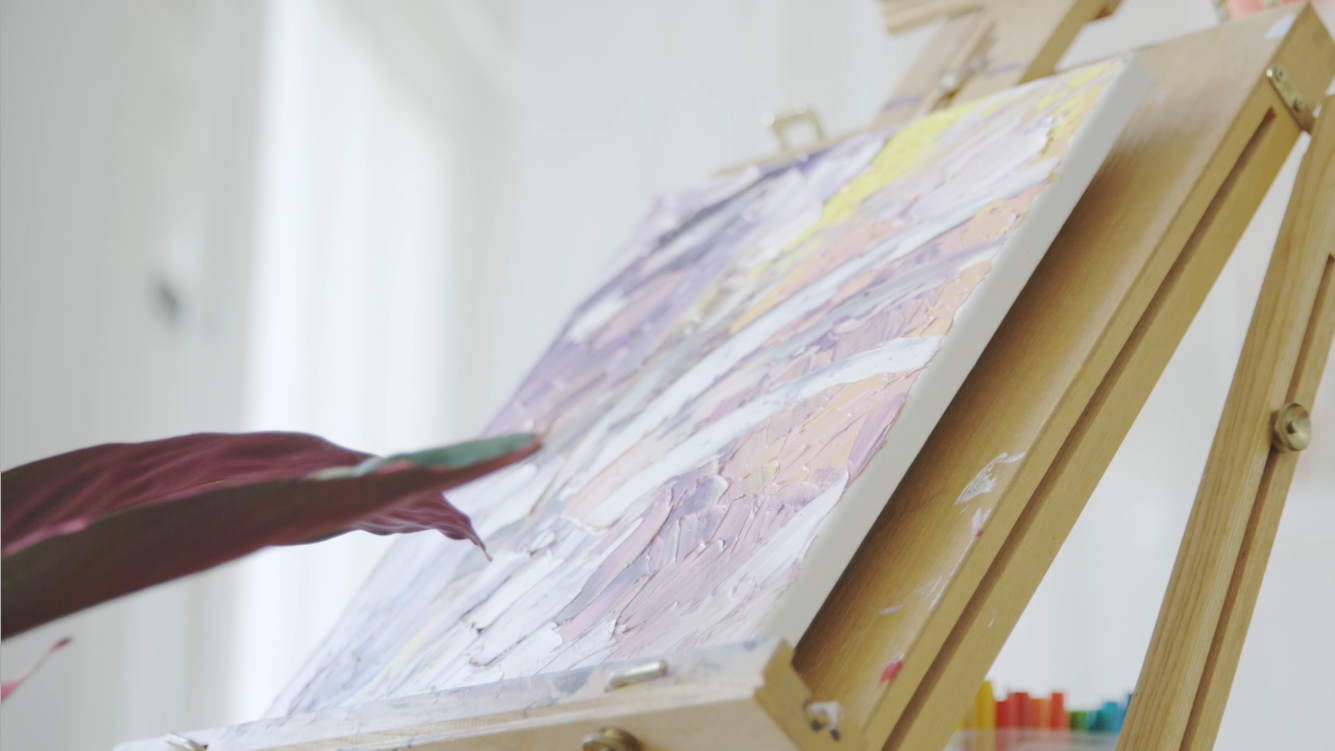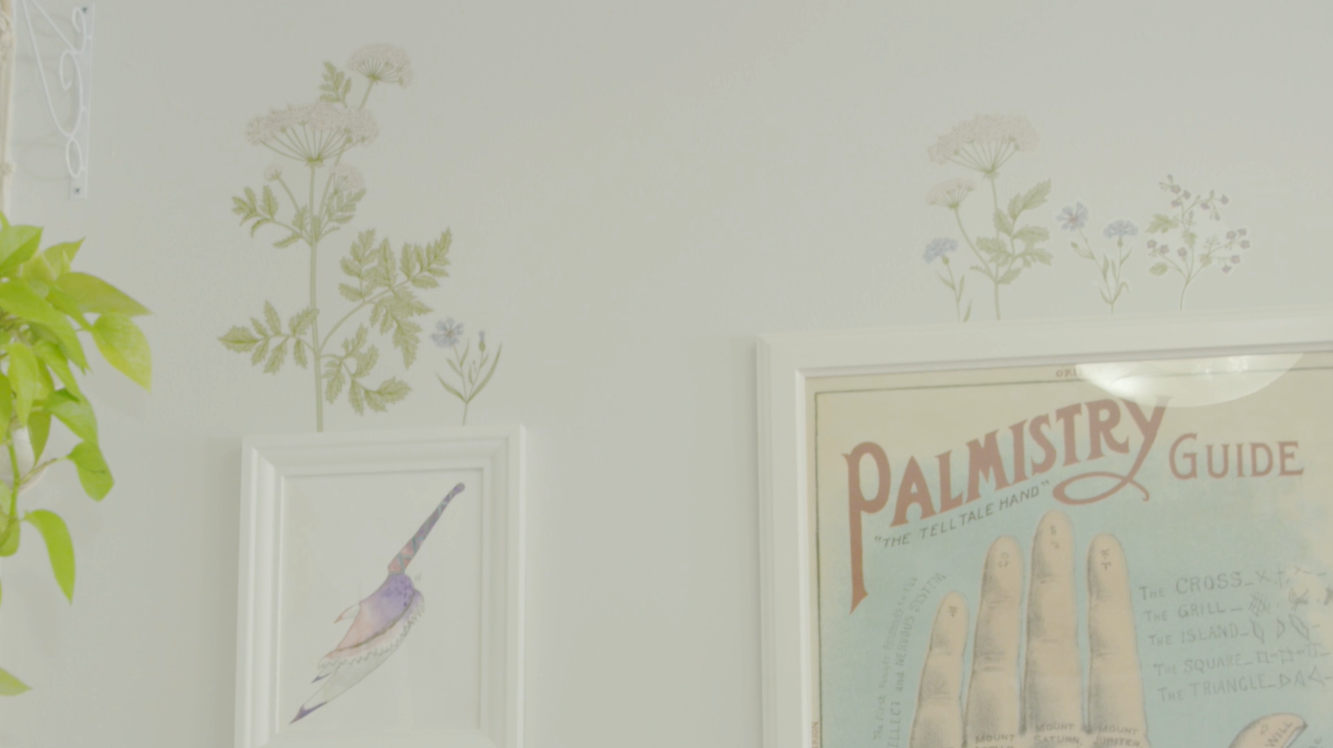 Watch Natasha's full apartment tour to help you get started!
Feeling inspired to get creative with your apartment? If you Shop Natasha's Style, we would love to see it! Show off your eclectic digs and tag us using #MyHollyburn on Instagram, Twitter, or Facebook.
Looking for an apartment for rent? Sign up to receive project updates, new, and exclusive insights about our rentals.