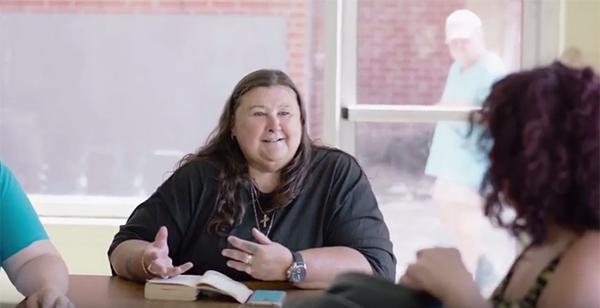 Last year, Hollyburn Properties celebrated 40 years of business – owning, operating and now building enduring rental communities in three provinces across Canada. To recognize this milestone, our team launched a series of celebratory campaigns, events and projects. Our single most rewarding achievement, however, was without a doubt – The Hollyburn Free Rent Contest.
Our family company actively supports a mission of community service and outreach through a series of social impact programs, sponsorships and charity initiatives that allow us to affect change in meaningful ways and contribute to harmonious urban living.
The Hollyburn Free Rent Contest was launched to celebrate those individuals in Canada who are likewise dedicated to social impact through community involvement. Here's what we put out there:
"Do you or someone you know contribute to building up your community? We want to reward one deserving person with FREE RENT for a whole year in a premier Hollyburn apartment. Imagine the positive impact you could make if you didn't have to worry about paying rent for a year!
We want to know what you've done to make a difference in your neighbourhood and what you would do given this opportunity."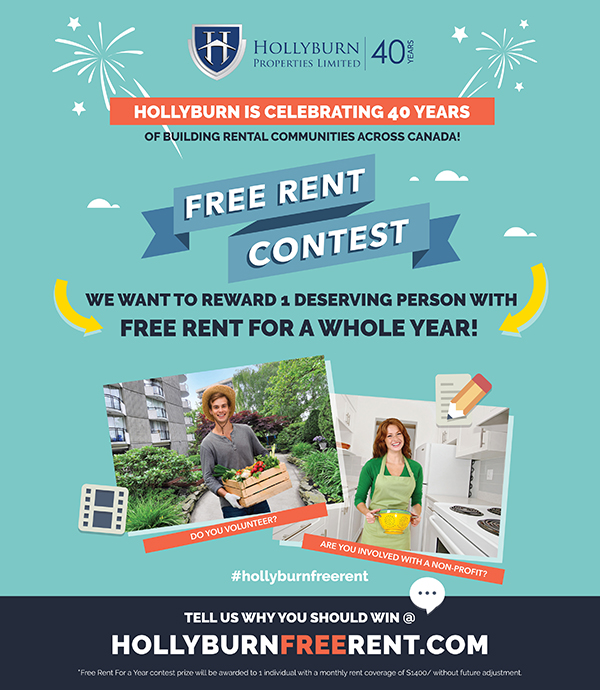 With the prize of free housing for a year, a $17,000 value, we aimed to target someone who truly deserved it. Someone who was selfless in their day-to-day, committing their life to social causes. Someone who would likely pay it forward with their time and energy. Someone to whom this gift would make a significant impact.
To help spread the word, we created a unique website, sent out a national press release, and launched a multi-pronged advertising strategy that included bus wraps, bus stop ads, newspaper ads, direct e-mails, building posters, and blog and social media posts. We also created this Free Rent Contest video to help inform the public and explain how to enter:
Ultimately, three top finalists were put to a public vote. When the numbers were tallied, we could not have been more honoured to announce the grand prize winner – Reverend Jan Rothenburger of Toronto.
"Jan's life is devoted to serving those in need, mostly women and youth who are street and prison involved, many struggling with addictions. People society would rather not think about. She works long hard hours serving, helping, trying to save them from the degrading and humiliating situations in which life has them trapped," says Agnes, Jan's neighbour that nominated her for the contest.
We touched base with Jan recently and created this video to dive deeper into her life and share how this contest has impacted her. Here is Jan's story: