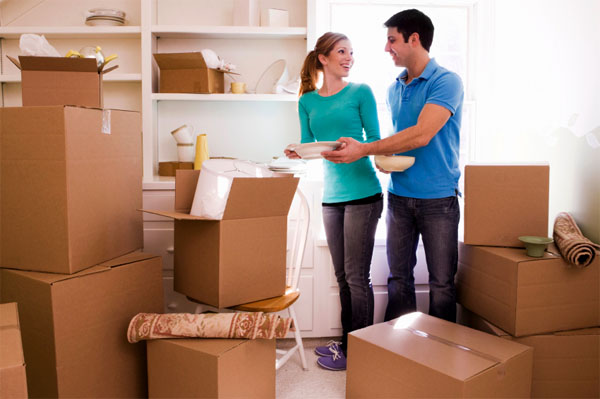 Change is constant, inevitable and comfortable with it or not, the process by which we grow as individuals. When it comes to moving, however, that change is often accompanied by unforeseen charges. Whether relocating to another city or moving across town, anyone looking to progress to a new space needs to consider the hidden costs.
Love your neighbourhood but don't love your apartment? (Or the other way around)? Whatever the reason, moving homes must take into account more than just the cost of new rent and utilities in your monthly budget.
Below is a list of some of the more common costs of moving from one place to another. While each cost may range from nominal to extravagant —the total often adds up, potentially driving the move to your dream apartment right out of budget. Not to worry, though—we've got you covered with a few creative and practical tips on how to offset those expenses:
Downsize: First off, unload! Sell unnecessary items on Craigslist or Kijiji. Less items to move and some money in your pocket to subsidize the transition.
Gently used clothing or household items to donate? Consider contributing to our long-standing community partners atCovenant House.
Boxes & packing materials: These seemingly mundane items, such as cardboard, bubble wrap, bungee cords, packing tape, markers, etc. can seriously add up if you are using a moving company, that will likely charge for each additional item you require.
Instead, try sourcing all items yourself, such as recycled boxes for free from your local grocery or liquor store.
If you prefer re-usable green boxes, go with our friends atFrogbox. Hollyburn's partnership with this great eco-friendly company means $ savings for you!
Storage: If your new home is smaller and selling certain items is not an option, you may need to rent a storage locker to keep your goods safe and warm. Storage is an added monthly cost that shouldn't be underestimated. Luckily, Hollyburn residents have access to our partnership with Maple Leaf Self Storage and receive their 2nd month of storage in this world-class facility for free!
Moving: Often the single most expensive portion of the whole ordeal. Generally speaking, an average 700 sq. ft., 1 bedroom apartment costs $500 on the low end and $1000 on the high end to move. Of course, time of year, time of month and distance travelled are all factors which could up your estimate.
It's not over yet, however. Upon arriving at your new home, don't forget to consider:
Installation Fees: Cable, internet and phone providers often always charge a fee for transfer of services. Unfortunately, this cost is pretty much unavoidable. Must. Stay. Connected. At. All. Times.
Redirection of Mail: Don't miss important mail. Ensure it follows you wherever you go with Canada Post's Mail Forwarding service. Cost= from $51.95-$102.95.
Strata Fees: Paying to have an elevator wrapped on moving day. Cost= ~$150.
Laundry, parking, transportation, gym membership…: just a few more expenses to factor into the price of a move.
Don't be discouraged. Moving can also be one of the most positive changes in your life. Itching to make the switch? Take a look at Hollyburn's currently available rental apartments in Vancouver, Calgary, Ottawa and Toronto—we might just have the perfect spot for you!