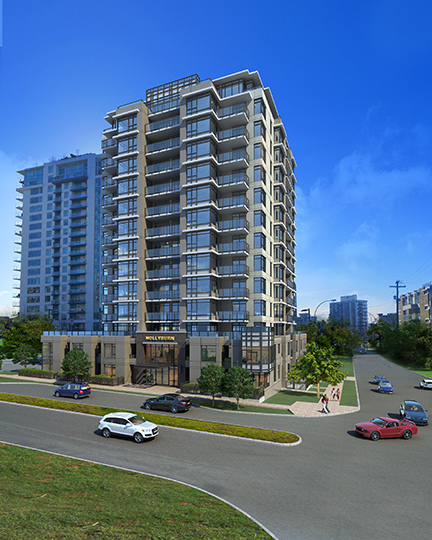 A rare glimmer of sunlight shone through the clouds last Wednesday as Hollyburn founder, Mr. Stephen Sander and City of North Vancouver Mayor, Darrell Mussatto, dug their golden shovels into the earth and broke ground on the site of the City's first new rental development in decades.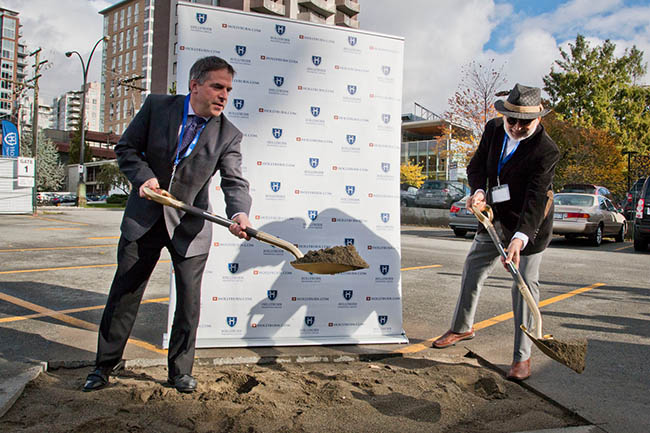 After nearly 40 years as a leader in property management across Canada, Bridgewater represents Hollyburn's first new construction development. The development of Bridgewater is an exciting milestone both for Hollyburn and the City of North Vancouver, as the project adds 130 crucial rental suites to the heart of Central Lonsdale, in support of the City of North Vancouver's commitment to providing diverse housing options.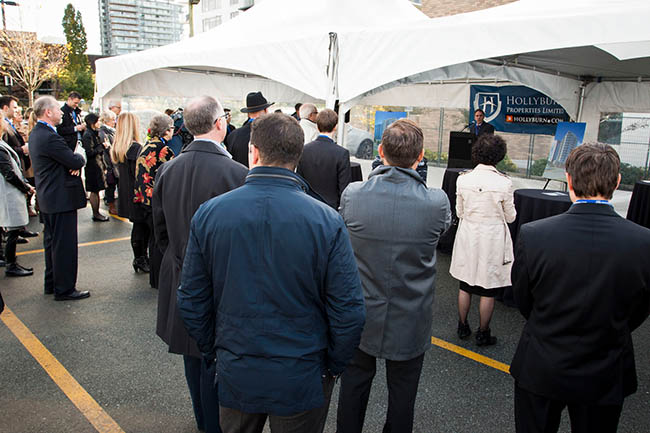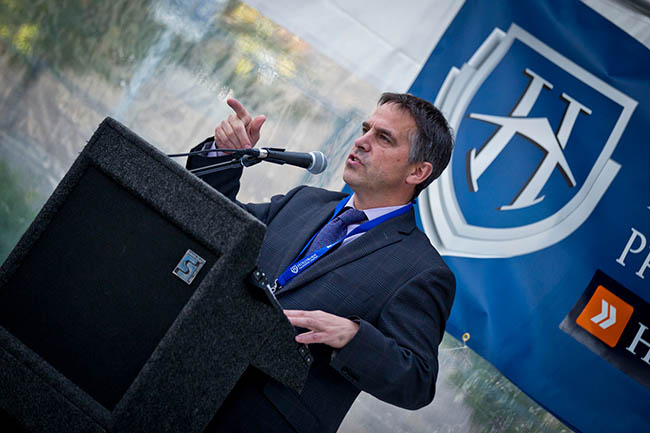 "The 130 suites of various sizes that make up the Bridgewater project will offer important rental opportunities for City residents in need of rental housing," said Mayor Darrell Mussatto.
"This will support the City's efforts in maintaining diverse housing options for a welcoming and healthy community."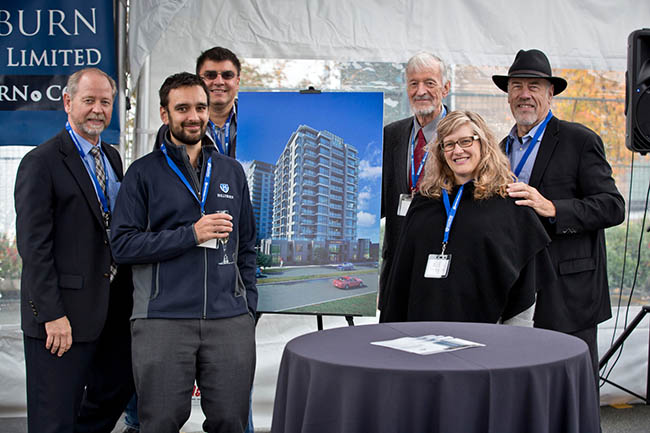 (City of North Vancouver Director, Community Development – Gary Penway; Hollyburn Directors – David and Paul Sander; Planner and Urban Designer – Ray Spaxman; City of North Vancouver Deputy Director, Community Development – Emily Adin; Urban Design and Charrette Specialist – Frank Ducote)
The development project is ten years in the making and involves a land exchange between Hollyburn and the City of North Vancouver that allowed for the establishment of the adjacent 'Civic Heart,' including the new City Library, expanded City Hall and the creation of a Public Plaza. "There was once a community dream to create a world-class precinct in the City of North Vancouver," said Hollyburn Director Paul Sander. "Bridgewater is the final component in completing the vision for this area. Rental housing is an enduring public asset and this new rental high-rise will serve the community of North Vancouver for generations to come."
Founder Mr. Stephen Sander furthered the sentiment by assuring the crowd of project contributors, City Councilors and community stakeholders that "Hollyburn is here to stay in the City of North Vancouver!"
Bridgewater will offer 14 floors, providing 130 stunning rental suites from studios to townhouses. The building's green design is committed to sustainability, and boasts an industry-leading rooftop garden and common area as well as spectacular views, professional live-in management and convenient access to the heart of the City and the North Shore's surrounding natural beauty. Move in's are anticipated for Summer 2016. Rents will start at $1300 per month.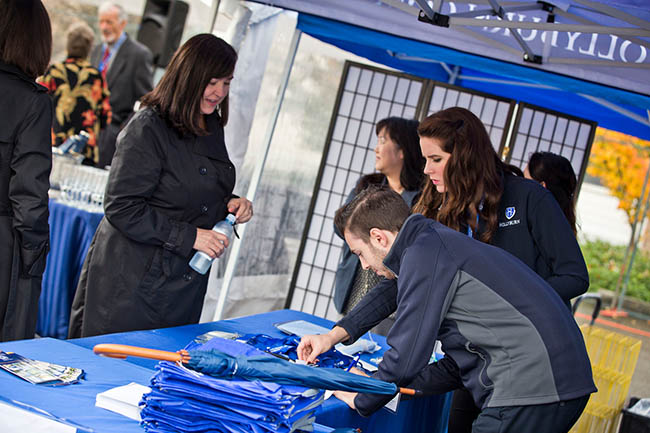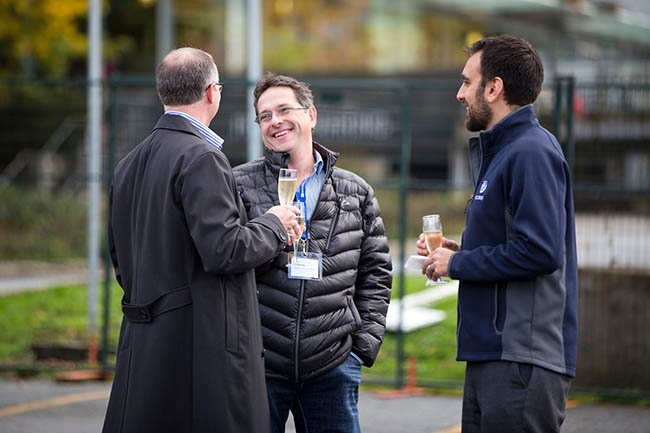 Civil Engineer – Fred Ciambrelli; Hollyburn Director – David Sander
A unique community partnership with the City of North Vancouver Public Library will feature seasonal colouring contests sponsored by Hollyburn, with winning artwork displayed on site signage during the duration of project construction.
For more information, including Groundbreaking image gallery, suite floor plans, building renderings and sign-up details, please visit the Bridgewater website.