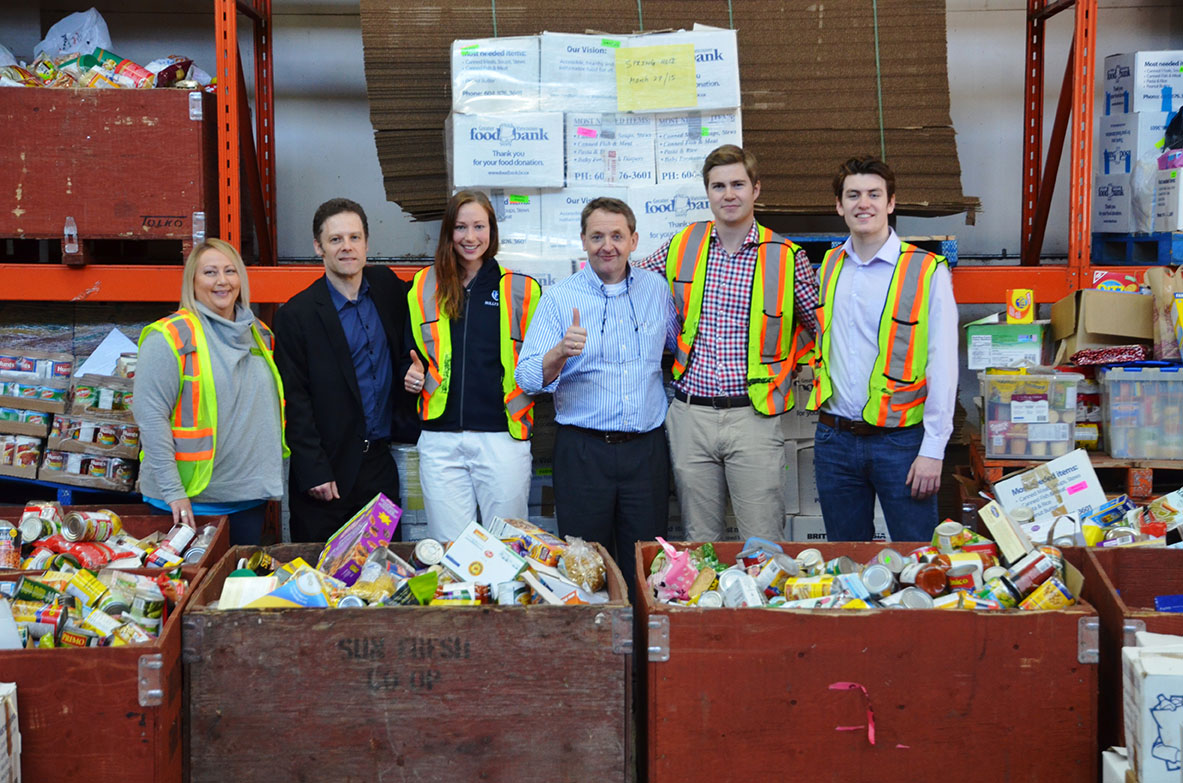 Representatives from the Greater Vancouver Food Bank Society, Telus, Hollyburn Properties, and the Spring Hope organizersstanding with this year's haul
The 3rd annual Spring Hope Food Drive in Vancouver was a resounding success! 18,000 lbs of donations were collected, with results still pending in Toronto, where the drive takes place April 28th. That's a 50% increase over the food collected last year!
Thank you to our Hollyburn residents, building managers, head office staff, the organizers and all partners, who went above and beyond to coordinate and execute the largest residential food drive in Canada. The success of this charity initiative is dependent on the collaboration and participation of all the individual parts. A true exercise in team-building – concerned communities proactively working together to help end hunger.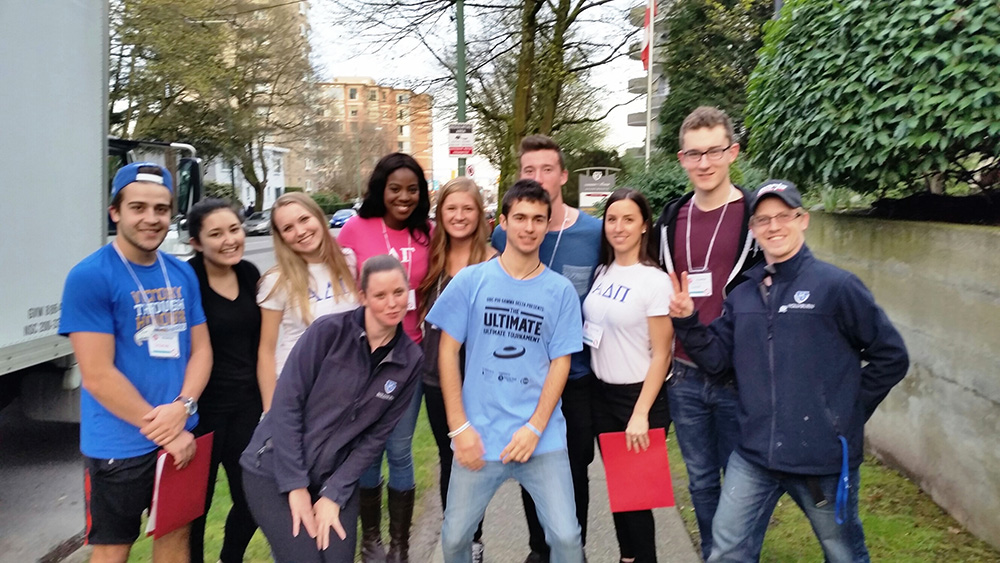 All proceeds in Vancouver are in support of the Greater Vancouver Food Bank, and in Toronto of the Daily Break Food Bank and North York Harvest Food Bank. These organizations work tirelessly to empower people to nourish themselves by providing access to healthy food, education and training.
Vancouver Sun article: "Spring Hope Food Drive aims to help food bank users through summer months."
Take a look at our journey over the last 3 years. Pictures from 2015: