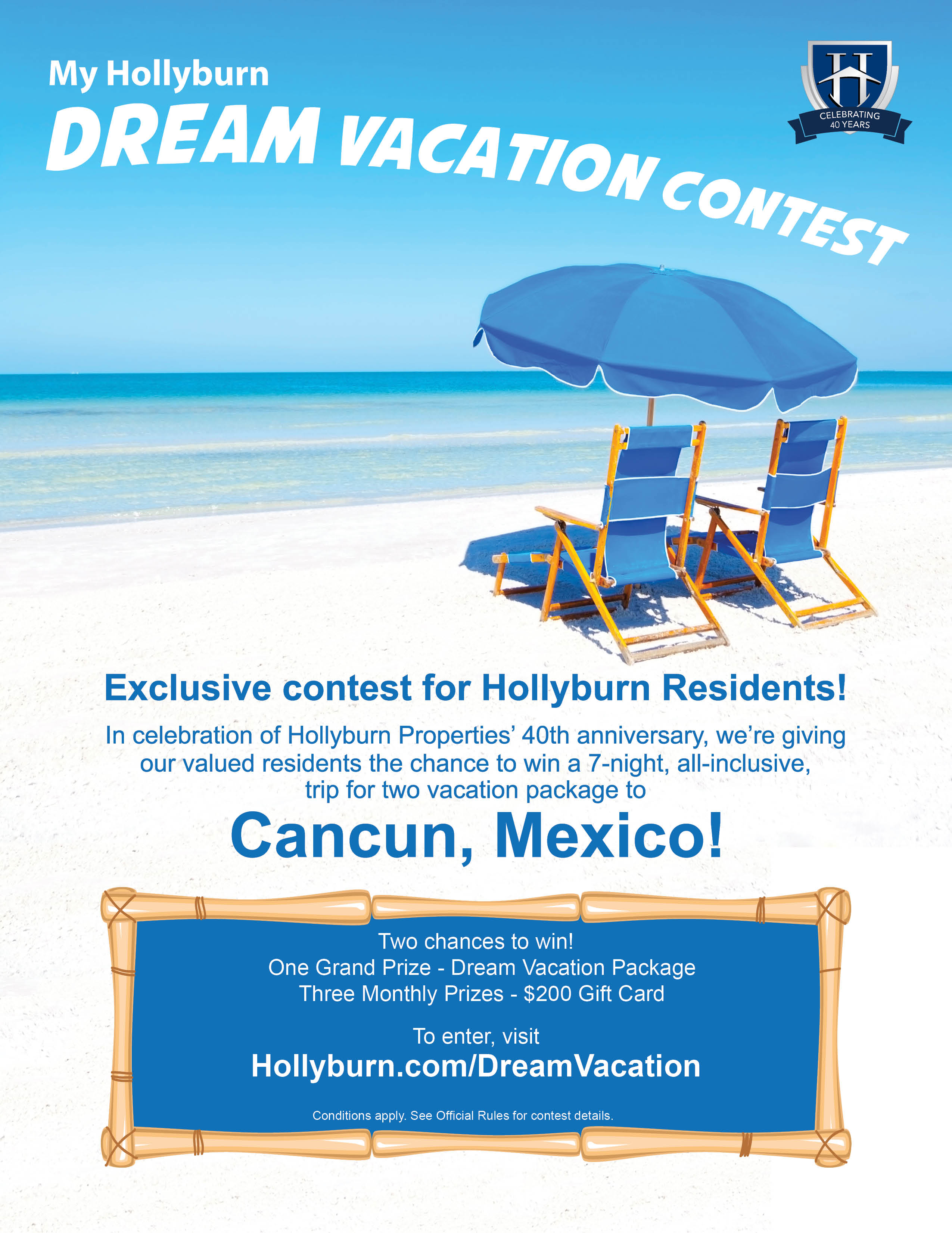 Take a moment and picture this… a warm ocean breeze blowing through your hair, soft white sand beneath your toes, and a magical sunset cascading golden light across you as the sun dips below the horizon…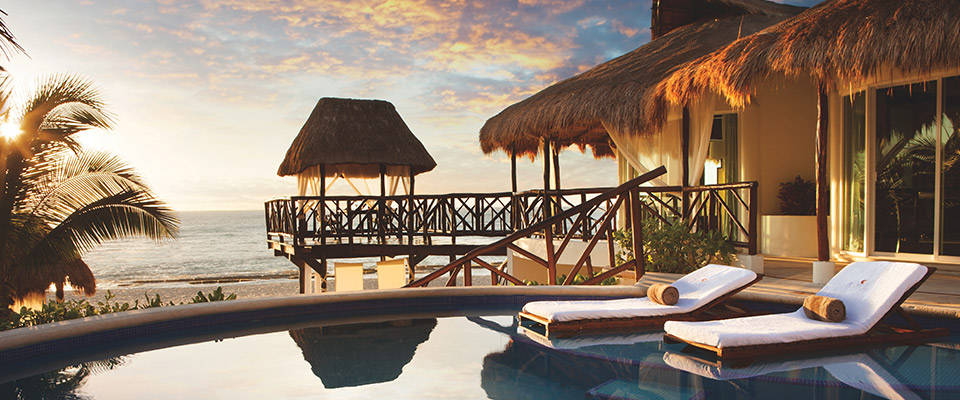 We're talking about Cancun, Mexico! Enter the 'My Hollyburn Dream Vacation Contest' and this magical experience could be yours!
In celebration of Hollyburn Properties' 40 Year Anniversary, we have launched a resident-exclusive contest to thank our loyal community. The grand prize features a 7-night, all inclusive dream vacation for 2 people to Cancun, Mexico, at the El Dorado Royale gourmet resort by Karisma, valued at $5000! But that's not all. In addition to the grand prize, residents have a chance to win one of three monthly prize draws of a $200 gift card to their choice of selected retailers.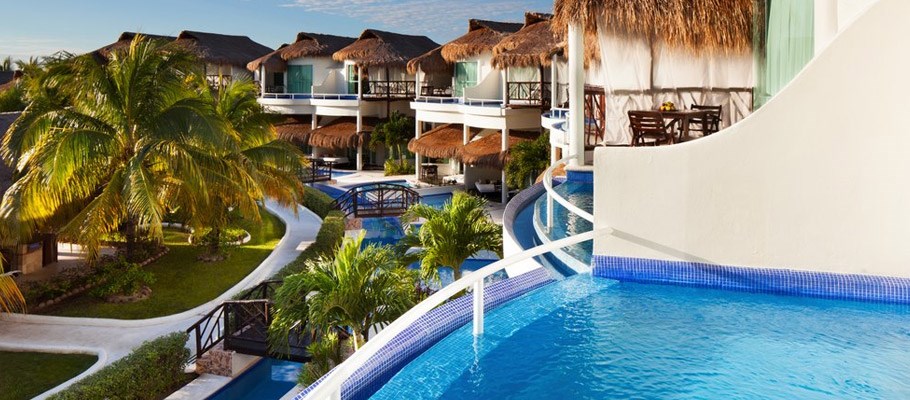 Please submit a short video testimonial (cell-phone cameras do wonders!) letting us know what you love most about living with Hollyburn. To enter, and for all contest details, visit our website. #Hollyburn40. Extra entries available to increase your odds!
ARRIBA!